The New Honda Civic Type R Is a Blacked-Out, Turbocharged Pocket Rocket
This thing looks fun as hell.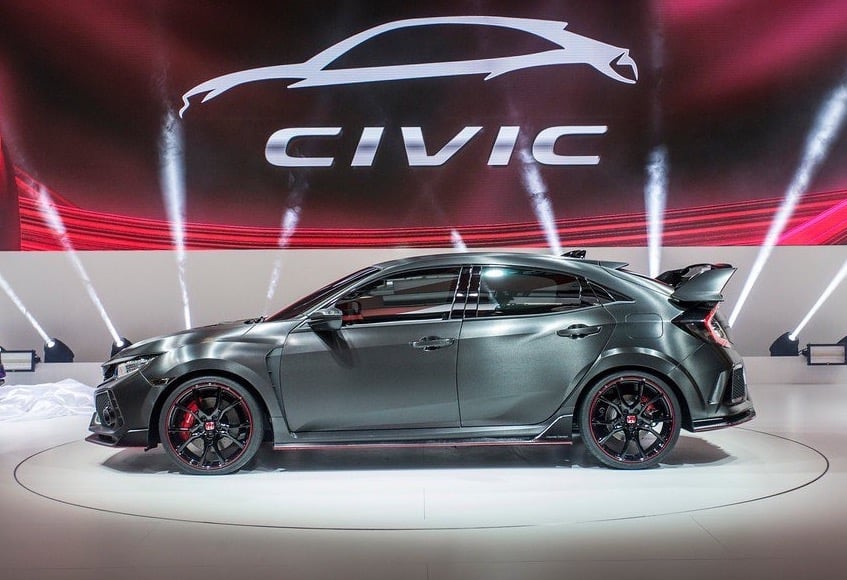 Honda teased car nuts with the unveiling of the radical Civic Type R Prototype at the Paris Motor Show.
The dramatically blacked-out, be-spoilered, fat-tired, fender-flared, red-accented Type R delivers the imposing style the Fast & Furious set demands from its compact sports machines, and although Honda labels this a prototype, it is the company's habit to deliver production models that vary little from the previewed designs.
However, as a prototype, Honda hasn't provided any specifications, so we don't know what the power numbers are or how fast this black beauty goes. 
It is also Honda's habit to keep performance information to itself until the official introduction of the production model, and we'll have to wait until the cars on trucks to local dealers before they are likely to provide the final price and EPA fuel economy ratings.
The good news is that the Civic Type R will, for the first time, at least be on trucks headed to U.S. dealers. This has been a hot performance model American fans have had to admire from afar. Until now.
"We promised the most ambitious, sportiest Civic lineup ever and we're delivering on that promise with each new Civic," said Jeff Conrad, general manager of the Honda division of American Honda. "For the first time ever in America, Honda fans and enthusiasts will have access to the ultimate in Civic performance in the form of the new Type R."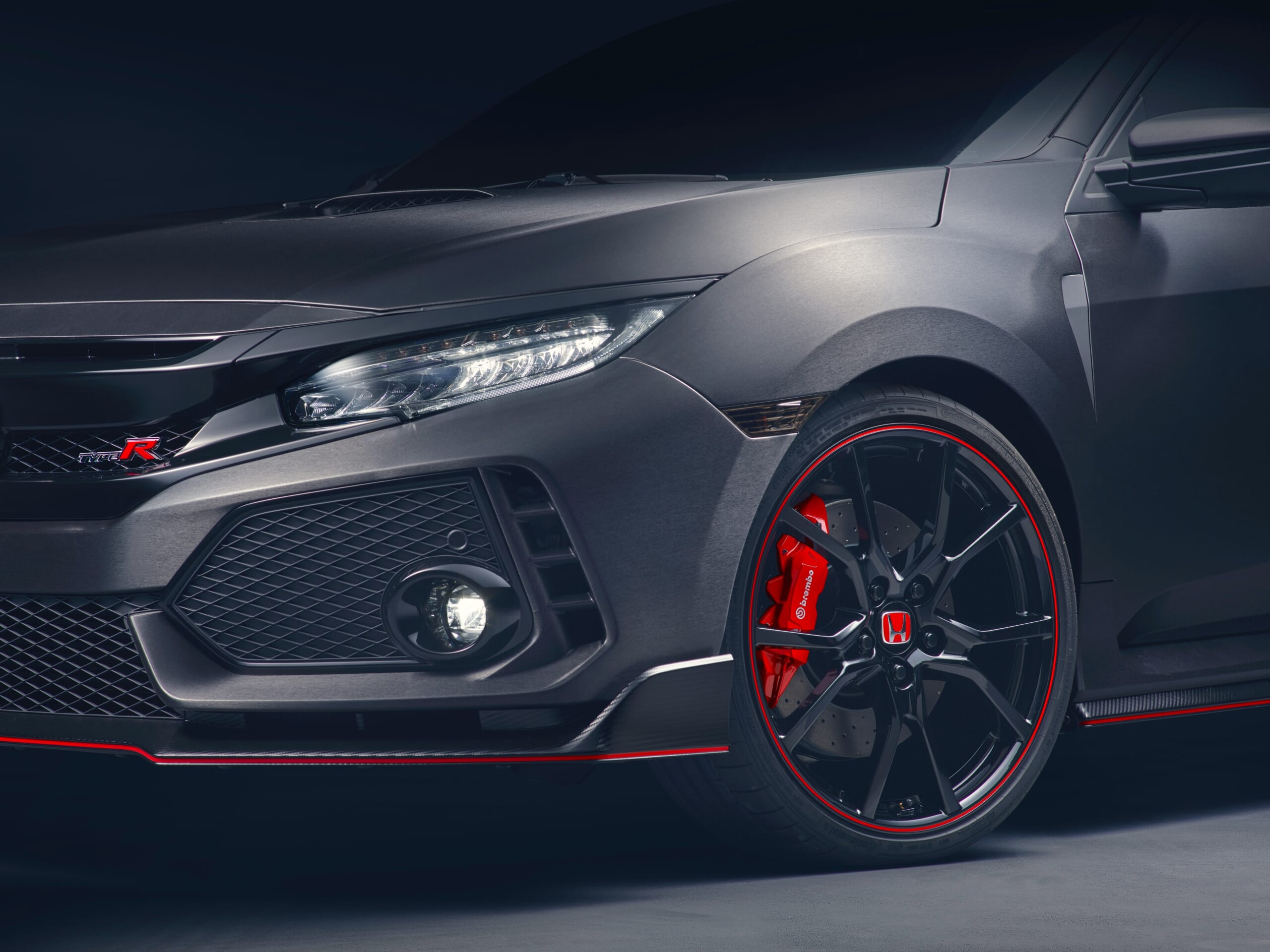 This prototype rolls on 20-inch wheels which are probably larger than a company as conservative as Honda will actually deliver to customers, leaving buyers the chance to upgrade to dubs.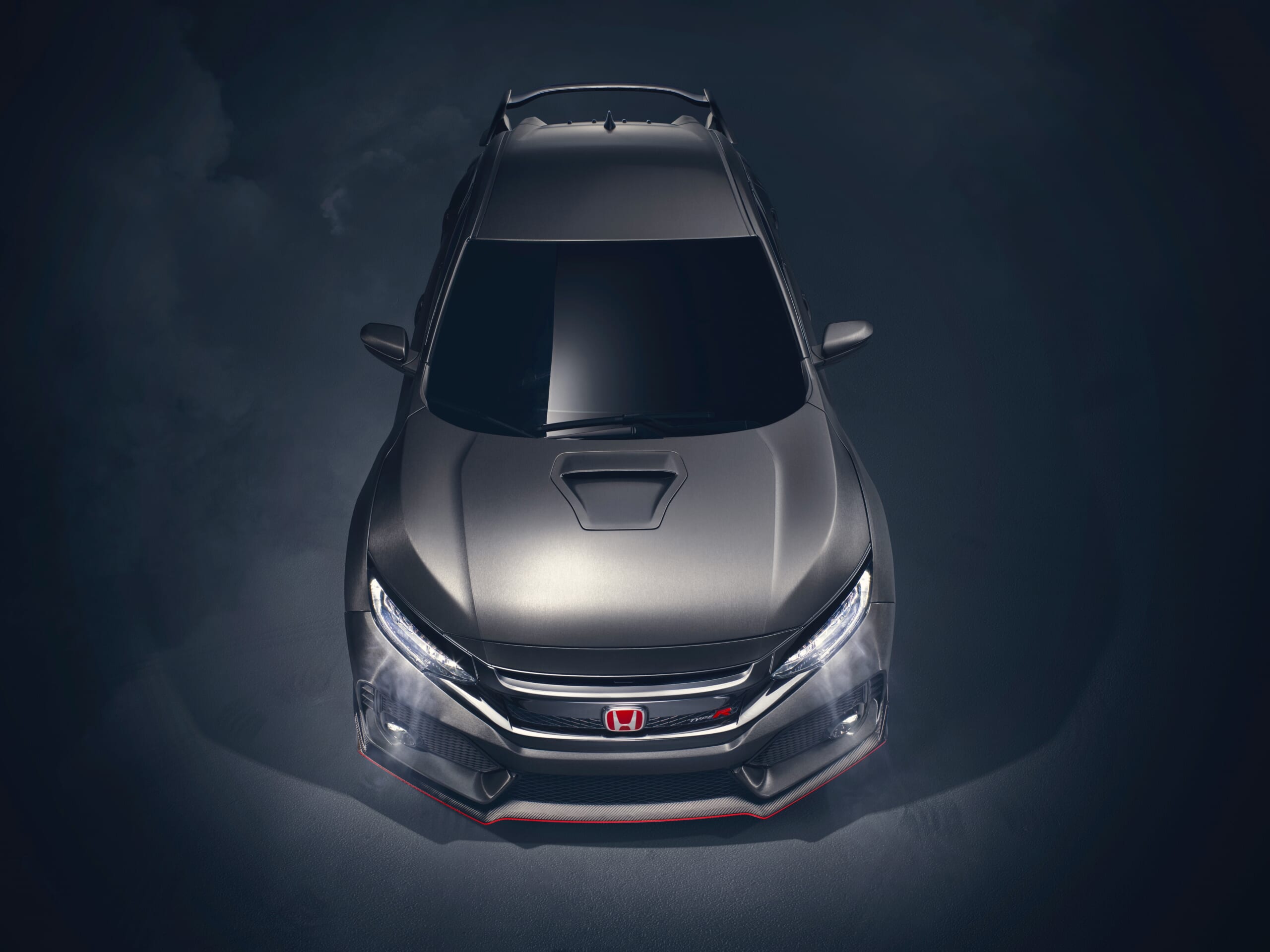 But Honda will probably leave the red "H" badge on the hood, along with the vortex generator bumps on the trailing edge of the roof, denying aftermarket vendors sales of these coveted add-ons.
The Civic Type R prototype makes its U.S. debut at the Specialty Equipment Market Show in Las Vegas in November, likely followed by a production introduction at one of the U.S. auto shows next year. After waiting so long for an American Type R, Civic fans shouldn't mind waiting a few more months now.