How Bentley Builds Some of the World's Greatest Luxury Cars
With its groundbreaking new 1,400-horsepower EXP 100 GT electric concept and a host of new production models, the century-old British marque continues to create "extraordinary cars for extraordinary customers."
Ask any true James Bond aficionado: 007 has always been a Bentley man at heart. 
In the original Bond novels he owned a number of Bentleys, but his first was a supercharged 1931 4.5 Litre "Blower", nearly identical to the car that won the 24 Hours of Le Mans in 1928—part of a string of victories at the famed race captured for the marque between 1927 and 1930 by the Bentley Boys, "a bunch of wild, fabulously wealthy devil-may-care" gentleman racers, "united by a love of insouciance, elegant tailoring, and a need for speed" (as The Rake magazine put it). 
In Casino Royale, the very first Bond novel, published in 1953, Ian Fleming writes that the Blower was Bond's "only personal hobby," noting that he "drove it hard and well and with an almost sensual pleasure."
An attitude shared by most Bentley owners, seduced by the brand's unique blend of uncompromising luxury and relentless performance, be they secret agents or CEOs. 
The first car built by Walter Owen (W.O.) Bentley roared into life in a London back street in 1919, exactly one hundred years ago. 
And while some manufacturers would be content to rest on their laurels, Bentley is celebrating its centenary—and the start of its second century—by breaking new ground in both automotive engineering and design and alternative fuel.
Not only with its revolutionary new 1,400 horsepower EXP 100 GT electric grand tourer concept, but a host of new production models in keeping with the company's ethos of creating "extraordinary cars for extraordinary customers." For the past century and the one to come.
"Bentley defined grand touring, and touring is in our blood," as former Bentley board member Dr. Andreas Offermann wrote in his foreword to Be Extraordinary, The Spirit of Bentley, a gorgeous book devoted to the brand's devotees published by Assouline. 
"We believe life is a grand tour, an optimistic journey full of inspiration, seeking new opportunities and challenges, constantly learning and growing… From family, friendship, and entrepreneurship to craftsmanship, conservation, and competition." 
Christophe Georges, President & CEO of Bentley Motors Inc., The Americas, tells Maxim that these days the grand tourer "is not linked to a body shape. Grand Touring is emotive and speaks to our desire as engaged drivers to enjoy the vast open roads. Regardless of body shape or even propulsion technology, that is how we see Bentley today and in the future." 
The EXP 100 GT, which just made its official debut during Monterey Car Week, is the world's first electric Bentley, "as powerful and exciting as any of its conventional predecessors" according to the marque, fully encompassing all of the traits of a classic grand tourer. 
Four electric motors enable maximum control via torque vectoring, while a Next Generation Traction Drive system applies 50% more power, with 35% less mass, as you sweep around the curves of the road. And it wouldn't be a true grand tourer without a cross-continental range of nearly 435 miles. 
The zero emissions EXP 100 GT, which is truly the shape of automotive things to come, uses Artificial Intelligence to "predict human emotions and behavior, learning from every journey to make the next one even more intuitive." 
It can switch between two, three and four seat configurations depending on the driver's wishes, and the seats "biometrically" detect the driver's mood and configure the seat surfaces and temperatures accordingly. 
"Exceptional, sustainable materials" meanwhile are "seamlessly fused with tailored technology throughout the car, providing effortless interaction between human and machine." 
As for the interior, "the embroidery pattern of the sustainable textile and leather complement the pattern of the grain in the naturally-felled" British oak veneer, while "souvenirs from each journey can be captured by the car and woven into your private AI memory library, to relive in the future." 
Bentley also promises "a range of bespoke services relevant to your life" to accompany the EXP 100 GT, including a "personalized concierge who will ensure your favorite items are delivered and stored in the car ready for every occasion," while when traveling abroad you can arrange for another EXP 100 GT to be prepped and waiting, pre-loaded with your own AI content and preferences and ready for the next adventure. 
JP Gregory, Bentley's dashing young Head of Exterior Design, is responsible for the EXP 100 GT's exterior as well as that of the new Continental GT.
"The Bentley EXP 100 GT is the perfect demonstration of how Bentley is going to evolve and stay relevant in the new era of autonomous cars and alternative fuel," Gregory tells Maxim.
"It is an intelligent car which captures extraordinary human journeys thanks to emotionally intelligent AI and allows them to be relived…. It is a fully-autonomous car that can be driven when one wishes to enjoy the thrill of driving. It demonstrates the future of luxury craftsmanship with seamless fusion of materials and intelligent curation of technology. And it is a physical embodiment of the future Bentley brand, a perfect blend of performance, technology and craftsmanship." 
It seems that the brand has been planning this for some time; since 1919 in fact, if you take the long view. 
"The aim of [the] company was from then on established," writes Count Gelasio Gaetano d'Arragona Lovatelli in the introduction to Be Extraordinary. "To create extraordinary cars for extraordinary customers. It signposted the beginning of an epic grand tour, the Bentley marque earning legendary status on the racetrack, the road, and the red carpet." 
At Bentley, d'Arragona writes, "our remarkable success lies in our DNA: a double helix comprising two distinct strands of genetic information, each entwined around the other. One delivers uncompromising luxury; the other, relentless performance. The seamless fusion of the two creates a tension that courses through our brand: our products, our philosophy, our drivers, our designers, our fame, our flamboyance, and our future."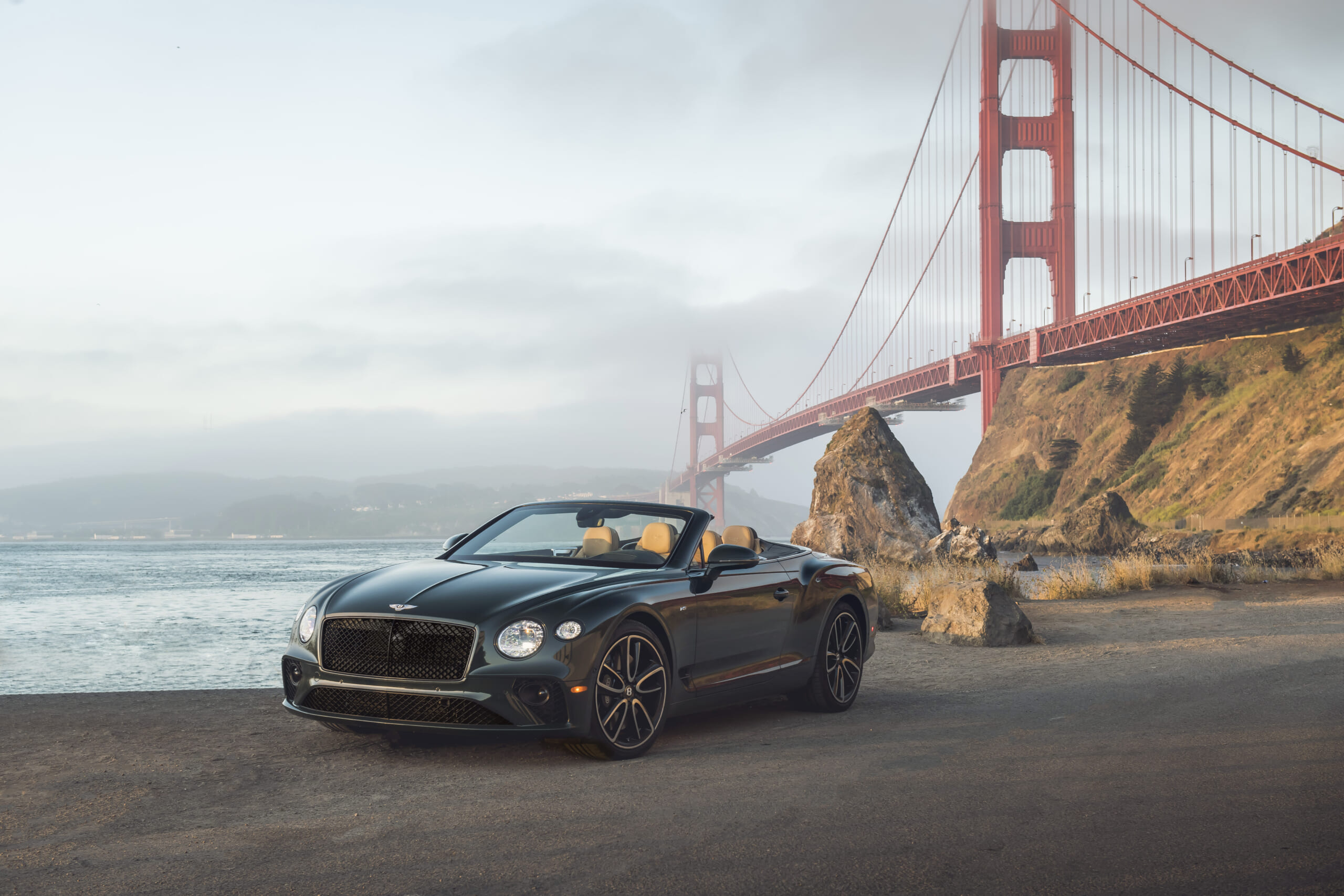 More than just a brand, "Bentley is a destination," Georges tells us, "and Bentley customers are very loyal. In particular, they look for this unique combination of luxury and performance that Bentley delivers, and for them, there is no sacrifice of one for the other." 
"The product quality and features allow our customers to enjoy their Bentley as their main car. And when the time comes for their next vehicle, we collaborate to define through design and features their desired expression, and this we call 'co-creation.' Ultimately, our customers are very close to our brand and our company, and this further drives their passion."
Recently we had the opportunity to visit the Bentley factory in Crewe, England, as part of a VIP preview of the beautiful, brand new four-door, 626 hp Flying Spur, which Bentley's CEO Adrian Hallmark calls "a ground up development that pushes the boundaries of both technology and craftsmanship to deliver segment-defining levels of performance and refinement." 
Customers can often be seen being  given a tour of the historic plant, where the Bentley Mark VI was first produced in 1946. As the book puts it, "it's a place where millionaires meet mechanics, where drivers meet the driven, and contrasting skill sets are united by mutual passion." 
At any given time there are over 200 people stitching together the sumptuous leather upholstery that has long been synonymous with the Bentley name, while equally renowned woodworkers prepare the gorgeous veneers that make the cabin of a Bentley such a sybaritic environment. 
The possible combinations are astronomical, and rarely are any two cabins exactly alike. 
It's a very very busy place these days; in addition to the new Flying Spur, Bentley's technicians are building—by hand—the new Continental GT and Continental GT Convertible, third generation of the world's top luxury grand tourer; the insanely fast Bentayga Speed SUV; and the new Bentayga Hybrid, billed as the world's first true plug in hybrid luxury SUV, which will no doubt attract many new customers to the brand even given its $156,900 starting price tag, which in point of fact makes it Bentley's least expensive vehicle. 
We even had the opportunity to test out the Bentayga Speed, which recently topped the Lamborghini Urus to take the title of world's fastest SUV, at a picturesque racetrack in Wales.
Regardless of its ultra high-tech status, the EXP 100 GT was also built by hand, and Bentley has no plans to automate production or do away with any of the painstaking, some would even say outmoded, method of assembling its cars, giving each of them a unique personal touch along the way. 
It is said that the top craftsmen and women at Crewe can tell at a glance which of them worked on the interior details of any given car. "The Bentley EXP 100 GT is a fully sustainable project, not just in the beautiful sustainable materials it uses, but in the sustaining of key crafts and skills," Gregory says. 
"New technologies bring new challenges, but a large part of what makes a Bentley a Bentley is the fact that it is built by hand. As a result we will continue to build our cars by hand." 
Will the storied factory soon see EXP 100 GTs queueing for its assembly line? The concept is "a beacon for the kind of cars we want to make in the future," Gregory tells us. 
"Like those great cars of the past, this car will connect with its passenger's emotions and help them experience and safeguard the memories of really extraordinary journeys they take." He says it will not go into production in its current form but will "influence future Bentleys in their design, their technology, their drivetrain and their owner experience." 
Gregory says the marque is already looking ahead to the next hundred years. "We are a business that keeps innovating, keeps inspiring and thrives on vision, determination and momentum," he tells Maxim. 
"We have our eyes set on the future, pioneering new experiences for those who have a clear purpose and who value authenticity and innovation in equal measure. We strive to perfect what we do today, innovate for tomorrow, [and be] the epitome of modern luxury."
Georges takes a dim view of brands that boast about "redefining luxury," an all too common catchphrase these days. 
"Luxury will not be redefined," he insists; it is and always has been "all about emotions." However to be considered as true luxury brands these days they "must be animated by the right values. For Bentley, this means embracing new, yet exclusive, ideas for customer benefit, such as luxury and mobility services," especially ones that are not available to the general public. 
"We have just launched Bentley on Demand, for our customers only. This is a service where a Bentley customer can use a Bentley while traveling or when they need, or want, a different style of vehicle for a defined period, say a weekend." And rather than turning to a different brand they stay within the fold and never regret it for a minute.
"We have a clear understanding of who a Bentley owner is now, and in the future," Gregory notes. "First, we will continue to fully engage, and be highly relevant to, our existing traditional luxury customers," with initiatives such as Bentley on Demand and a brilliant new app for owners. 
"Moving forward we will also capture the attention of a younger and broader modern luxury audience, which will become the core of our business in the next 10 to 20 years." 
Gregory says they call such customers "life achievers. Not just financially successful, they are driven to achieve in all aspects of their lives. They are entrepreneurs, early adopters and digital natives who like to challenge convention. They care about the world we live in and they seek our brands with a strong purpose, progressive values and a sense of social responsibility and diversity." 
They also want brands who will collaborate with their customers. 
"Brands who don't just build products, but also create unique, enriching experiences that go beyond the accumulation of wealth or status."