How to Drive a 700-HP Lamborghini on Ice
Traction is for cowards.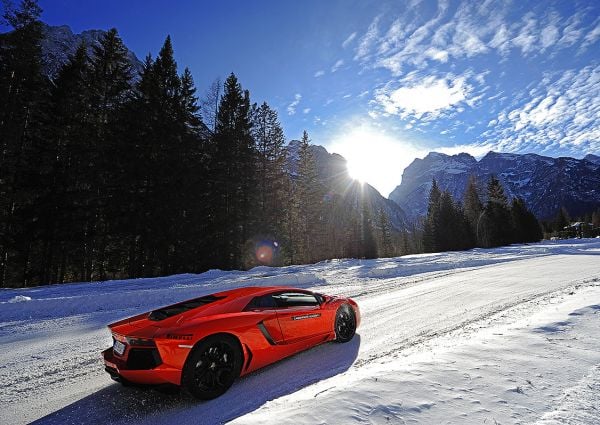 Lamborghini
You can lead 700 horses to water, but you can only make them drive across it when it's really goddamn cold. That means there's no time like the present, which is why Lamborghini Squadra Corse, the hairy-chested marque's specialist team dedicated to motorsport, is about to bring its winter driving academy to North America for the first time. The Winter Accademia – as the Italians call it – will hit Aspen on February 5 with six (or more) 700-hp Aventador LP 700-4s as well as the new Huracán LP 610-4. Both machines boast Lambo's advanced AWD system giving them an edge in any conditions. 
Of course, this being Lamborghini, the whole event is a stylish affair. Participants will stay at the posh Viceroy Snowmass and the action will take place at the Aspen Motorsports Park in Woody Creek. Driving spots are strictly limited at around $5,995 a pop, but that gets you personal attention from Lambo's team of instructors who will teach you skills like drifting, emergency braking and hot lapping on snow and ice over three full days of driving. 


In addition to the luxe lodging, the package gets you a group dinner, breakfast and lunch at the track, and a photo/video package. You'll have to actually attend the program to achieve proficiency, but Lamborghini's instructors gave us a preview of their lesson plan. Here are their top five tips for going like a bat out of hell in a winter wonderland.
Lesson One: AWD may help your winter driving but it doesn't make you invincible. (Ed. Note: We have learned this the hard way.)
Lesson Two: Do not use cruise control when driving on any slippery surface. (Ed. Note: Who uses cruise control in a Lamborghini?)
Lesson Three: If you can, shift into a low gear. Low gears will give you more control. (Ed. Note: But not always enough.)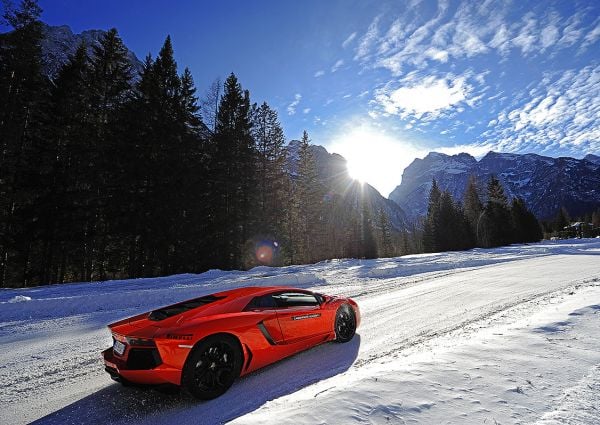 Lesson Four: If you go into a skid, lose traction, or lose control, stay calm. (Ed. Note: The car only cost $440,000.)
Lesson Five: If you end up going off the road, try to steer into things that will cause the minimum amount of damage. (Ed. Note: Hope for fresh powder).