Please Ogle This Slick New Sport Bike Concept from Huge Moto
Don't worry, the designers promise to actually build it.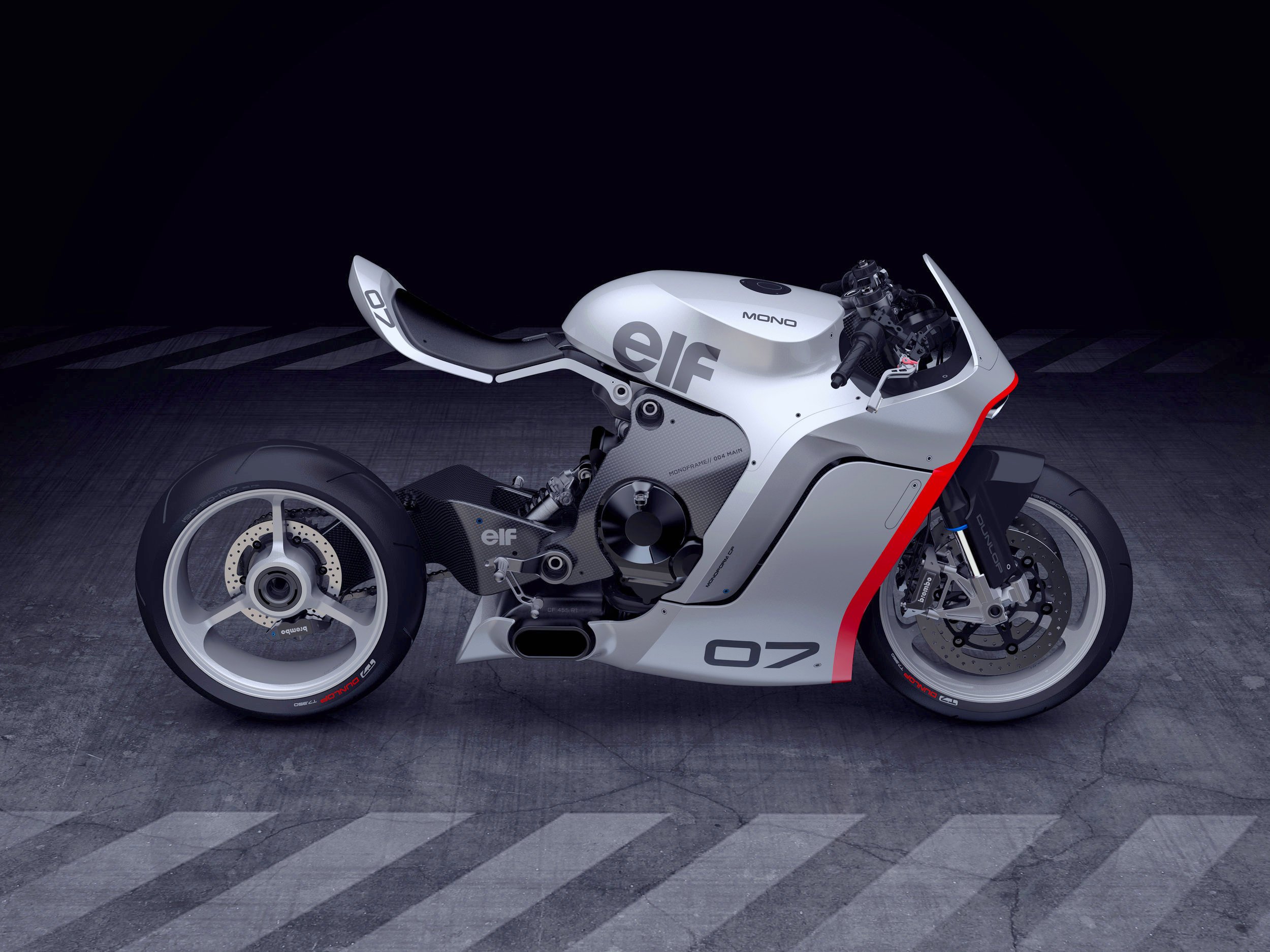 San Francisco's Huge Moto is a custom motorcycle design and fabrication shop after our own hearts. The shop's web site identifies the source of the excessive busy-ness of their design: "It seems that many of today's modern sportbikes have gone a bit overboard with chaotic surfacing and superficial details. A visual battle of overly aggro design details and crazy graphics that leaves us cold."
But Huge Moto isn't just leaning against a bar, complaining about the state of things while sipping a cold brew. They fired up the CAD program and produced the incredible Monoracr, a slick, mono-form design meant to be the opposite of those menacing creatures glaring out from too many motorcycle dealers' windows.
The Monoracr's frame and bodywork are designed around a Honda 1000cc four-cylinder engine, probably because the shop has already built a pair of Honda CBR1000RR customs. 
And here lies the difference between the Monoracr concept and other computer renders you've seen: Huge Moto is an actual shop with the capacity and intent to build the Monoracr.
"Our goal was to make this bike as real as possible and not just another bullshit concept bike," their web site says. 
Actual construction will wait while Huge Moto relocates to a bigger shop, but that will only make the job easier once the time comes.