This Custom Chevy Colorado from Hurley Is the Ultimate Surfing Machine
It's even seafoam green.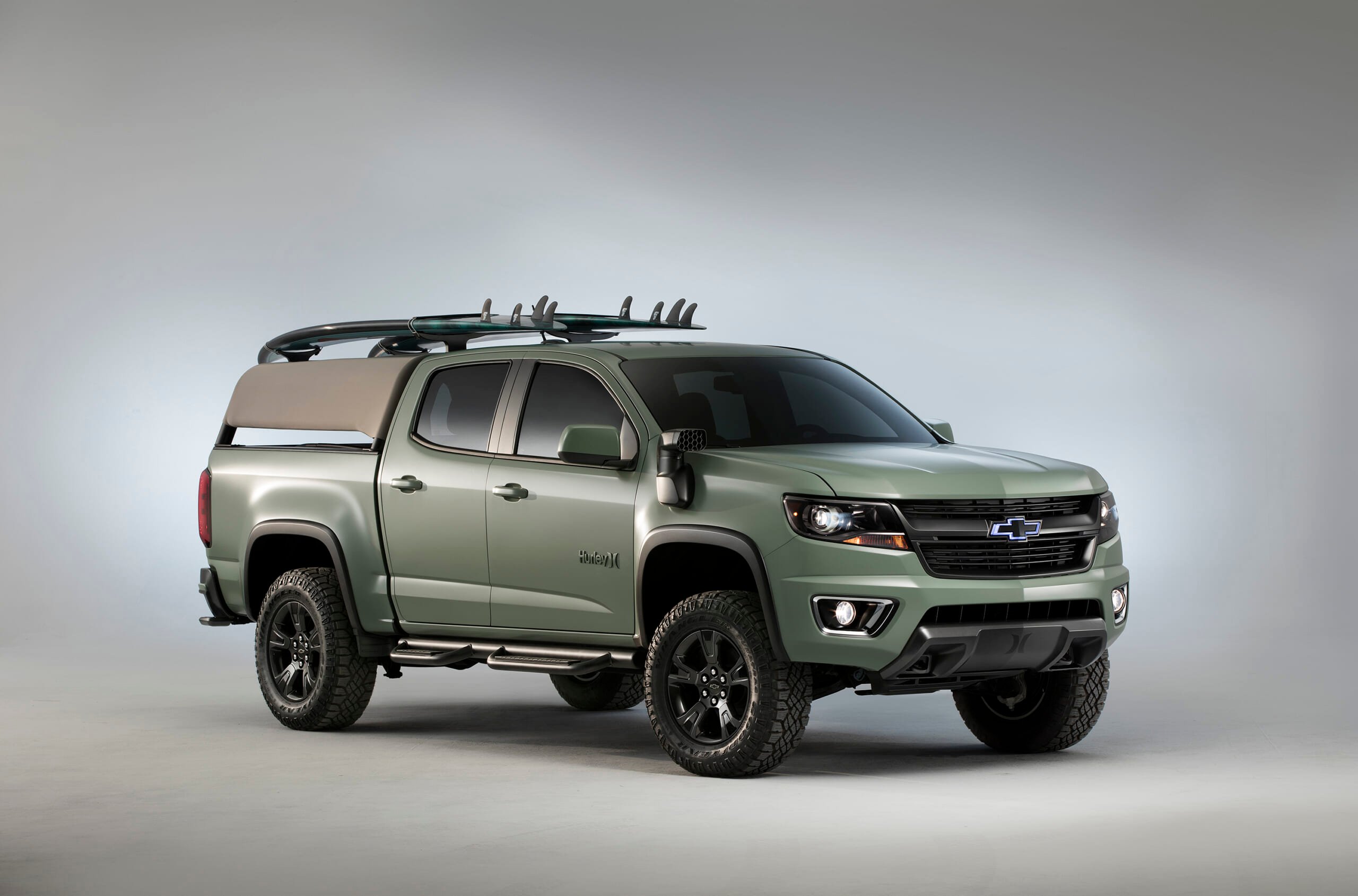 This customized Chevrolet Colorado is seafoam green as a nod to its mission as a surfing machine for Hurley that debuted at this week's Specialty Equipment Market Association show in Las Vegas. So there's a custom roof rack for the Pyzel surfboards, a Thule rack in the bed for wetsuit drying and a sun shade for the bed.
"When we discussed the project with Chevrolet, we didn't want just a truck with our logo on it," said Ryan Hurley, creative director for Hurley. "It had to offer solutions for the challenges surfers face at remote locations and that's exactly what it delivers."
Chevy also bolted on some extras such as off-road lighting for navigating the beach in the pre-dawn hours in anticipation of early morning surf. Hang loose.