This Icelandic Car Culture Instagram Account is Totally Truck-Tastic
Keep on truckin', Icelandic off-roaders.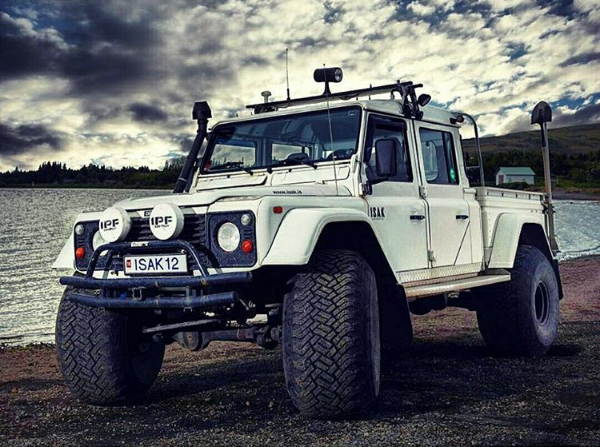 Iceland is a crazy place, with volcanos underground, lots of snow and solar particles illuminating the sky with the Aurora Borealis, so it should come as no surprise that the Nordic nation's drivers have adapted to their rugged conditions with some amazing trucks. Icelandic auto enthusiast Gylfi Blöndal's @IcelandCarCulture account (and hashtag) is trying to collect the very best of them.
Think your truck has big tires? Icelanders like them bigger, like the ballooned wheels on the Land Rover Defender pickup pictured above.
Sometimes even big-ass tires and four-wheel drive aren't enough. In those situations, Icelanders go for six-wheel drive, as in this custom Toyota HiLux 6×6 pickup.
Iceland turns out to be a hotbed for lifted 4×4 vans too, like this Mercedes-Benz Sprinter with four-wheel drive, balloon tires and a snorkel for fording deep water.
But sometimes civilian-grade hardware just isn't enough. In that case, there are industrial-strength vehicles like this Mercedes-Benz Unimog.
Or you can go full military, like this Russian GAZ 69 army truck. But these are just examples of the crazy trucks Icelanders build for their extreme environment, just take a look at some of these others spotted from #IcelandCarCulture—it's definitely worth a follow.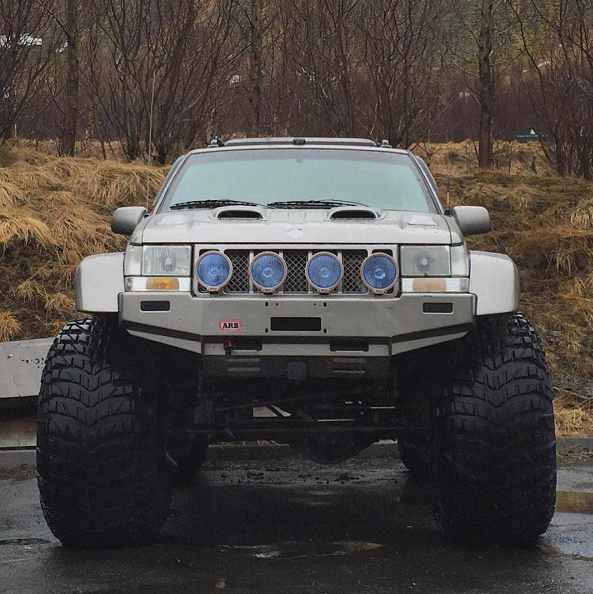 For the latest car news, follow @MaximRides and Dan Carney on Twitter.