Icon 1000's Death-Defying 'Dethgrip' Kawasaki Is One Badass Bike
Lucifer, your new ride is ready.
Icon 1000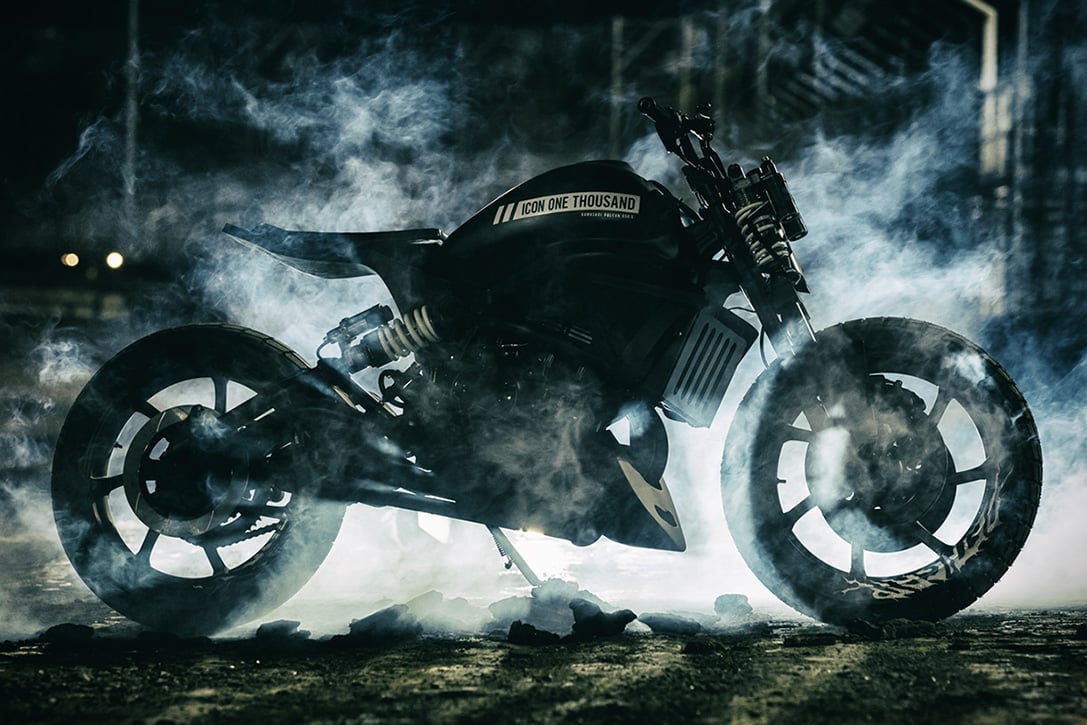 Anybody can cut down a stock motorcycle that is overburdened with all manner of legally dictated lights and mufflers or ditch the back seat and rear footpegs, but it takes a special builder to devise an all-new springer front fork to replace the traditional telescopic forks on a motorcycle.
That's what Icon 1000 has done with its latest build, "Dethgrip." This flat tracker started like a Kawasaki Vulcan 650, an entry-level parallel twin.
Icon 1000 restyled the starter Vulcan and applied Nitron adjustable shock absorbers to the front and rear suspension. The springer fork not only uses two of the Nitrons, it also mounts the PIAA LED headlights which hide alongside the fork legs.
Harley-Davidson has dominated flat track racing, so a pair of its 19-inch CVO wheels are a natural selection, along with Maxxis DTR-1 tires.
Dethgrip is another impressive build, but remember, the name is just a figure of speech. When you climb aboard, be sure to relax your grasp on the bike's grips for best results.
h/t: HiConsumption