It Doesn't Get Better Than This Classic Bronco With a Modern 426-HP Mustang V8
Who needs the new Bronco?
We're stuck waiting for Ford's long-delayed Bronco reboot until 2020. Fortunately for fans of the all-American SUV, however, Icon 4×4 has delivered on their promise to start pumping out custom restomods of its classic '66-'67-era ancestor. And they're awesome. 
Each Old School BR order starts with an vintage Ford Bronco body expertly restored and finished in virtually any conceivable color. Hard top, soft top or the rare "half cab" pickup styles are all available. 
Power comes courtesy of a snarling 5.0-liter, 426-HP engine from a 2015 Mustang GT. Buyers can choose between a five-speed manual transmission or pay extra for a four-speed automatic with overdrive, both of which have a part-time 4WD drivetrain. Then there's the interior…
CNC'd and enameled dash knobs, a CNC'd aluminum glovebox, and laser cut stainless trim all contribute to each BR's extremely high build quality. Laser cut ribbed stainless and powder coated aluminum replace plastic door handles, and LED interior lights are integrated throughout. Dakota Digital analog gauges offer an aesthetic quality similar to the original Bronco's stock dash.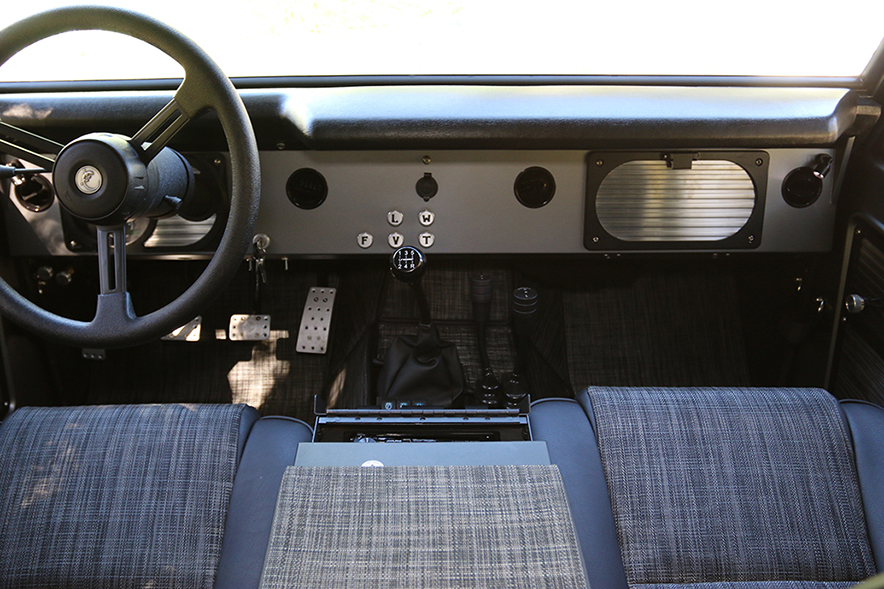 Specific pricing depends on which of the many options are selected, but expect to spend $200,000 or more if you want Icon 4×4's premium Bronco package. Get a closer look at the Old School BR in the gallery above. 
h/t: Motor1