This Customized '69 Chevy Blazer From the Mad Geniuses at Icon 4×4 Is a Bright Blue Beast
Want.
Icon 4×4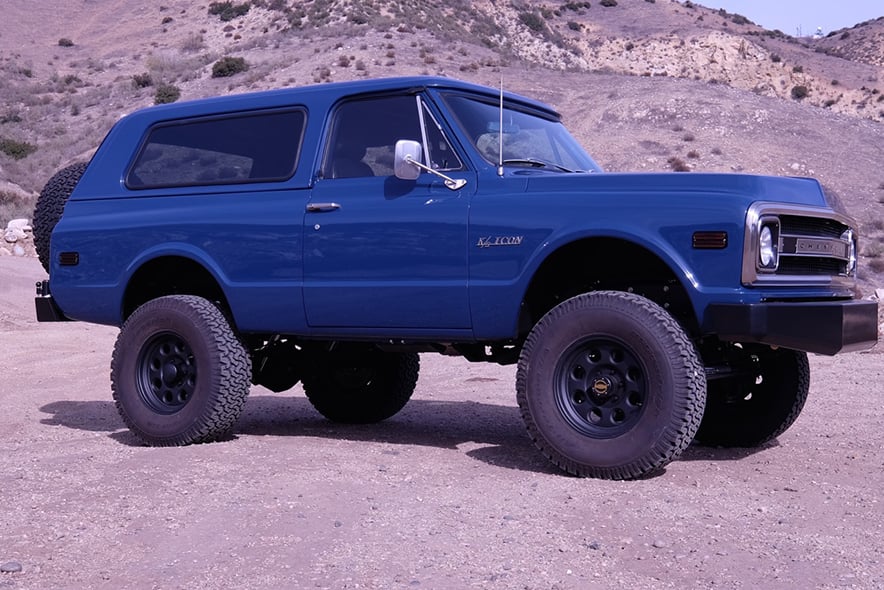 Icon 4×4's customized classic off-roaders are famous works of art among gearheads. But truck drivers are notably loyal to their favorite brand, so no matter how gorgeous an Icon Bronco or Toyota FJ may be, a Chevy guy isn't going to buy one.
Instead, a Chevy die-hard convinced Icon boss Jonathan Ward that it was time to do a classic Chevrolet Blazer. Even starting was a challenge, because as fans of old Chevys know, these things rust!
Eventually Icon located a suitable 1969 Blazer and remade it in Icon's style in the mold of the Icon Bronco Reformer.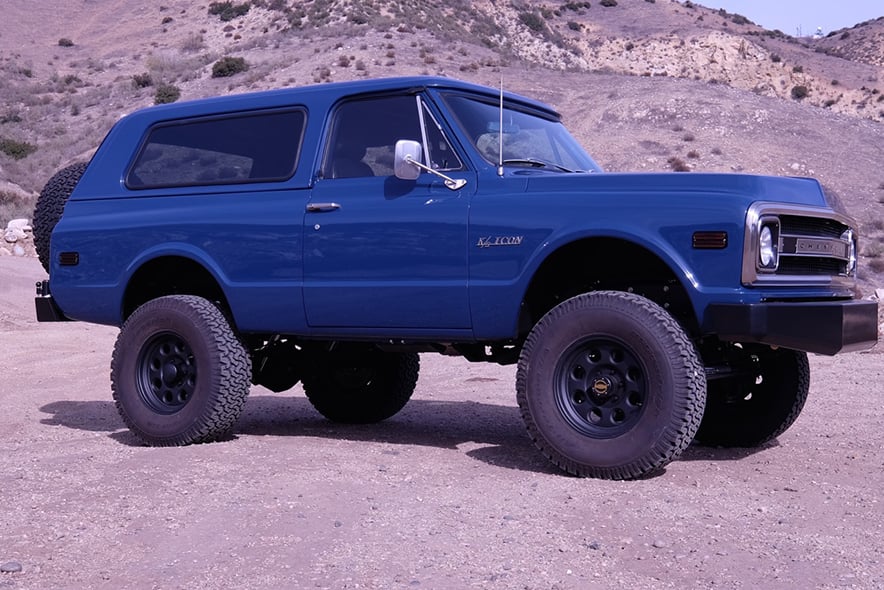 That means monochrome blue paint with custom blacked-out bumpers front and rear.
The Blazer rolls on American-made Black Rock wheels, with four-wheel disc brakes on Dynatrac Dana 60 axles. That's a Wilwood master cylinder powering the disc brakes, and Fox Racing shock absorbers upgrade the suspension performance.
Under the hood, Icon bolted in a 420-horsepower General Motors LS2 V8, connected to a GM 4L80E ¾-ton transmission and Atlas II part-time 4×4 transfer case for the Blazer's four-wheel drive system.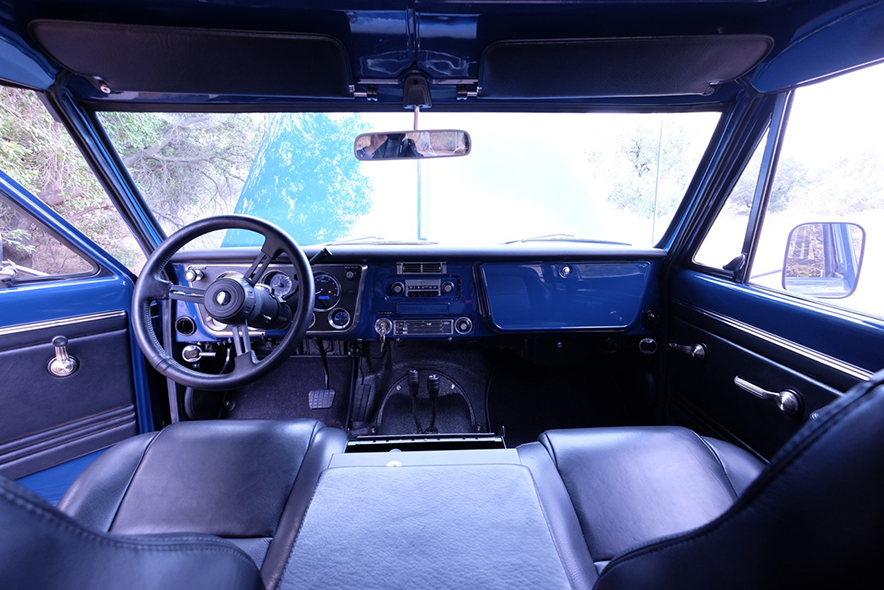 The cabin is upgraded with Italian leather and wool rugs over a Line-X coated floor for a combination of luxury and practicality. Icon built custom gauges and climate controls with a very stock-appearing dashboard design. 
Naturally, the Icon Blazer also enjoys modern audio, though it does seem like it would be appropriate to play classic rock on the machine's stereo system.
The good news is that Jonathan Ward seems to be increasingly open to building a wider variety of classic SUVs. What would you choose for Icon to do next?