The Icon 'Derelict' 1949 Hudson Coupe Is An Old-School Ride With Modern Muscle
A 630-horsepower V8 elevates this badass barn find into supercar status.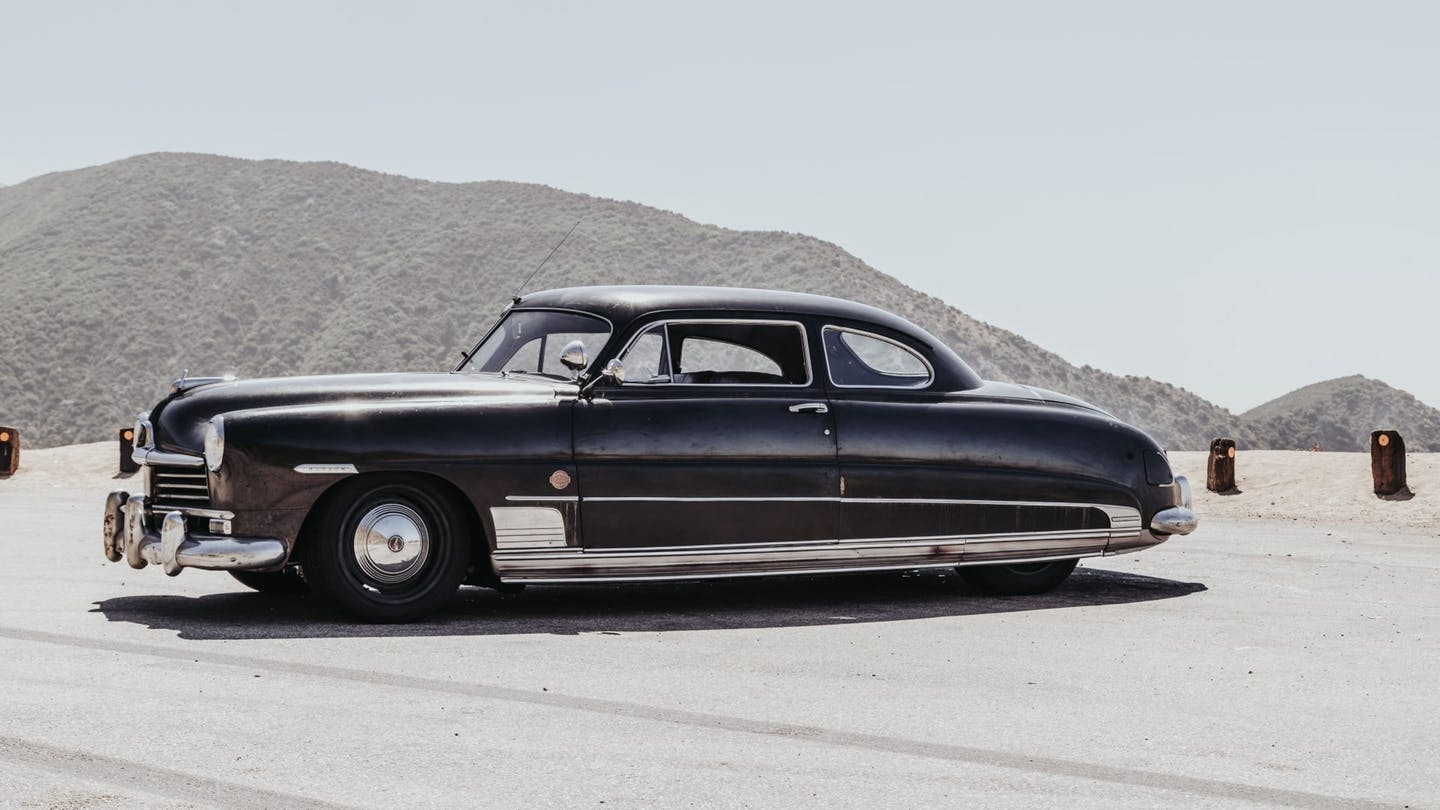 Icon has proven its restomod mastery with souped-up takes on '60s-era 4x4s like the Ford Bronco and Chevrolet Blazer. But LA-based builders' latest project is something of a supercar in a classic disguise.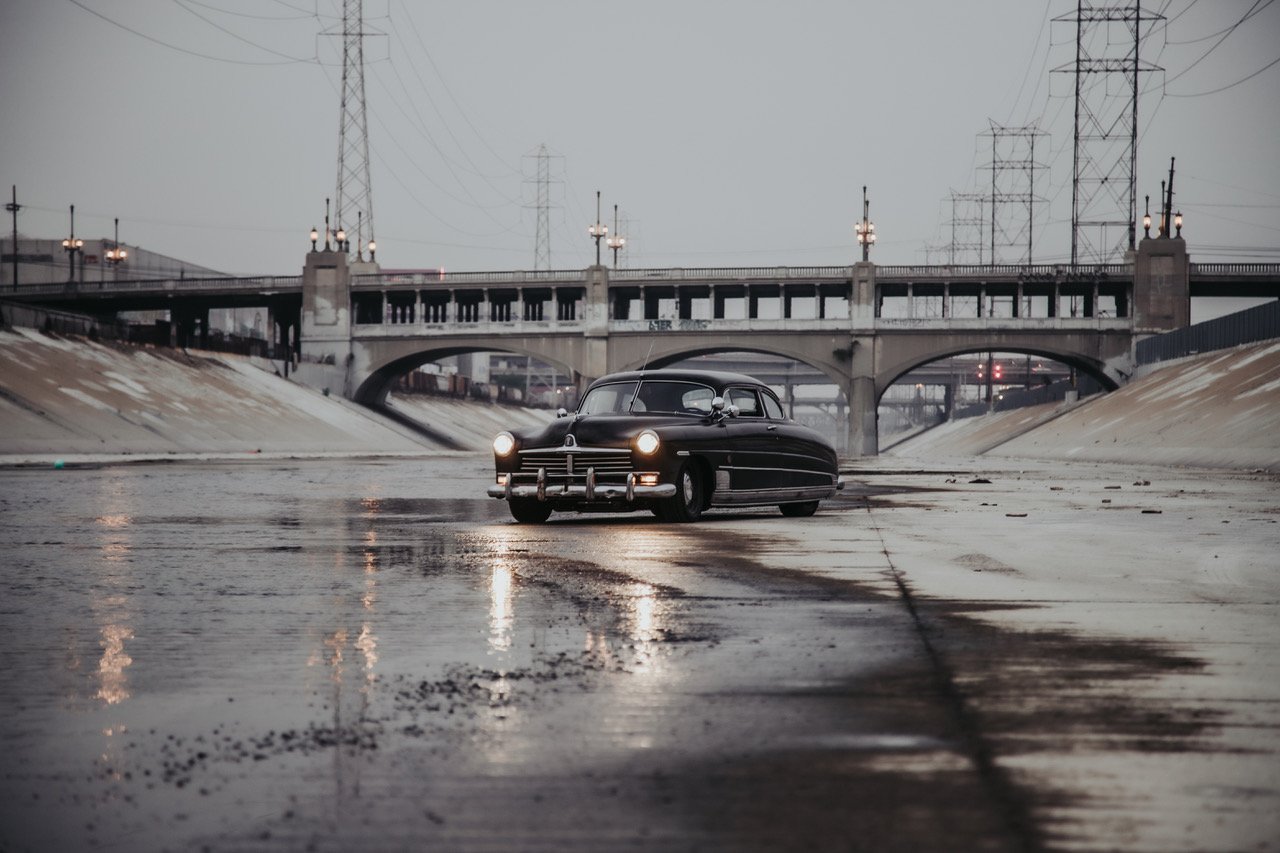 On the outside, Icon's "Derelict" 1949 Hudson Coupe has the exact same bulbous, elongated body it did when it was discovered in a North Carolina barn. But beneath the shell is a host of technology that makes it a legitimately great ride by today. 
GM's LS9 V8 endows the stylishly classic two-door with 630-horsepower. A four-speed automatic transmission channels the output to the pavement, stopping power comes courtesy of Brembo brakes, and everything travels on a fully adjustable independent suspension for a buttery smooth ride. 
As the Drive notes, the Derelict's interior is truly wild. Icon decked out the seats with hand-dyed wild alligator and Moore & Giles leather. The floor boasts German wool carpeting, and more alligator skin trims the sun visors.
A transluscent blue, 16-inch steering wheel adds another eye-popping detail. CNC'd aluminum was used to recreate period-accurate dash and dials, while the gauges were restored to factory condition. Extensive sound dampening and a high-performance audio system ensure that jams come through with modern clarity. 
The 1949 Hudson Coupe is one of many Derelict customs, all of which  are built with a simple mission statement in mind: 
"Take timeless classic vehicles from any maker, from almost any era, then re-imagine them for modern use," Icon's website reads. 
"Stay faithful to the original aesthetic design, and in some cases ask what was the purest intended form of the design in the eyes of the original designer, before the business priorities made sacrifices in design and detail, then rewrite history. Eliminate the archaic mechanical elements to allow users to get the best of both worlds; classic styling and modern performance."
Mission accomplished.