Icon 4X4 Is Making Awesome New Versions Of The Classic Ford Bronco
Get ready for some old-school cool.
If you simply can't wait until Ford unveils its hotly-anticipated Bronco reboot in 2018, Chatworth, California shop ICON 4X4 is coming out with newfangled versions of the classic Bronco that will be available for sale next year.
Of course, these restomodded rides based on the 1966 to 1977 body style will cost about $210,000 each and be produced in a very limited quantity. But it may be worth it if you have the budget and a deep love of Broncos. ICON buys old Broncos and restores their bodies before installing them on Icon's new chassis. But aftermarket sheetmetal builder Dynacorn is sorting out headaches that have prevented the company from stamping out new Bronco sheetmetal until now.
Ford licensed Dynacorn to build the bodies so Bronco nuts could get their fix with brand-new machines. But Dynacorn discovered the tooling Ford provided was a mixture from different years, which might go together in theory, but didn't work properly in practice.
Now, the company says it has overcome the problems and will start stamping Bronco-shaped steel in the next six months or so. 
ICON CEO and lead designer Jonathan Ward said he expects to receive complete bodies by this time next year. Then, ICON will start using those in place of the restored bodywork they use today, giving customers all-new Broncos.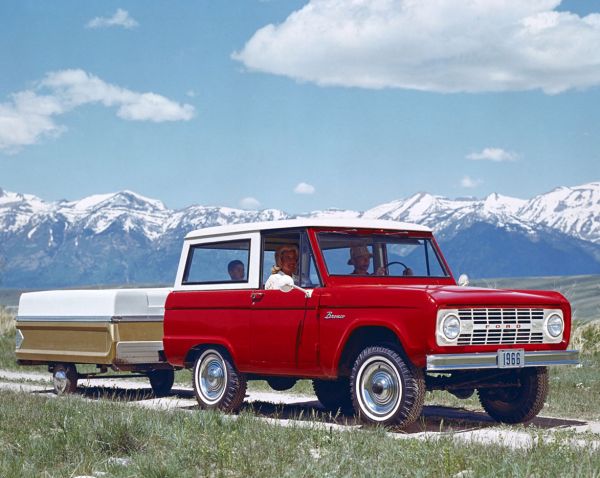 Under the ICON Bronco's flat hood lies the 5.0-liter V8 engine from the 2016 Mustang V8, just as the classic Bronco shared the small block Ford V8 with the original Mustang. 
Along with ICON's new chassis and suspension, these new-old Broncos will be the best versions of the boxy off-roaders yet.
For the latest car news, follow @MaximRides and Dan Carney on Twitter.