You Can Now Buy These 5 Crazy Awesome Vintage Imports That Are No Longer Illegal in the U.S.
After 25 years, these forbidden fruits may now be tasted.
Mazda Autozam Fan Club via Facebook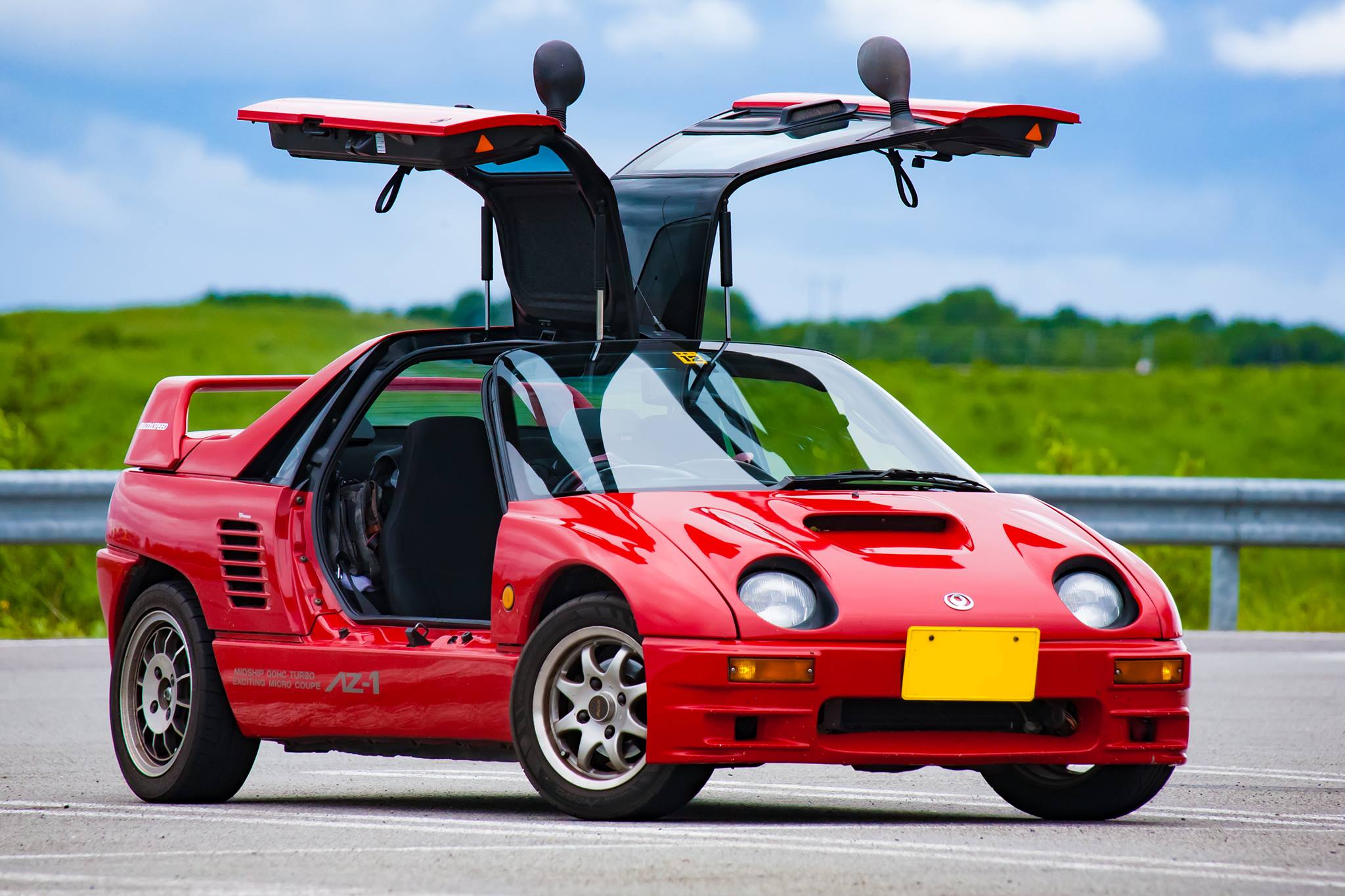 U.S. government regulations may prevent importation of numerous cool cars whose manufacturers never certified for sale here, but when cars achieve vintage status after 25 years they become eligible for individual importation.
They still have to go through a legalization process that is best left to experienced importers, but it finally becomes legally possible to drive automotive forbidden fruit. For 2017, the 25-year rule means we can finally drive cars from 1992.
Here are some of the coolest examples of cars we can now import that have been previously prohibited.
5. Mazda Autozam AZ-1. Just look at this thing from Mazda. It is ridiculous. Gull wing doors on a tiny Japanese toy! It used a 63-horsepower air-cooled Suzuki 660 cc three-cylinder, but it is so tiny it could still reach 60 mph in a tolerably quick ten seconds.
4. Maserati Ghibli II. While the thought of a classic Maserati might evoke notions of a low-slung two-seater, but the Ghibli was a 306-horsepower twin-turbo 2.8-liter V6 2+2 coupe. It could top 155 mph and accelerate to 60 mph in less than 5.7 seconds.
3. Honda NSX Type R. The NSX was sold as an Acura in the U.S., but it was badged a Honda in other markets, and Honda kept the very best version for themselves. The Japanese domestic market Honda NSX Type R was a lighter-weight, stiffer sprung version of Japan's first mid-engined supercar. Removing 265 lbs. of unnecessary equipment improved the agility of the NSX. With fewer than 500 built, it will be tricky to find one to import.
2. Jaguar XJ220. Jaguar named this twin-turbo V6 the "220" because that is how fast it was said to go. Predicting today's Ford GT's EcoBoost powerplant, the XJ220 used a 542-horsepower 3.5-liter twin-turbo V6 engine to actually reach 212 mph. Only 271 cars were built, in part because, at 470,000 GBP, it was the world's most expensive car at the time.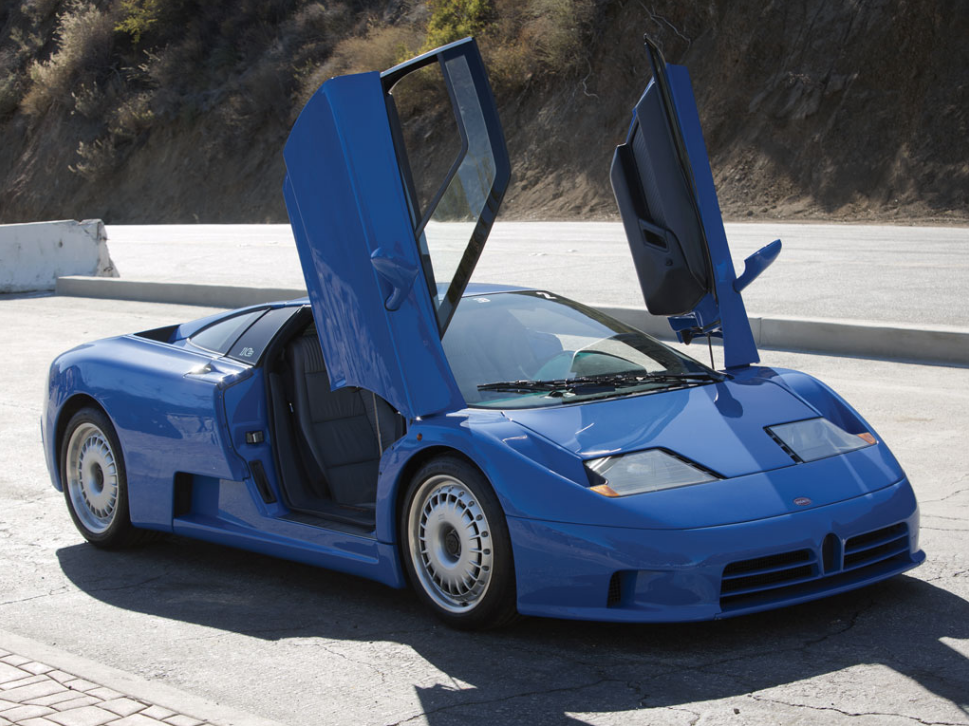 1. Bugatti EB110. In those days Bugatti wasn't a financially stable member of the Volkswagen Group. So when the French brand offered the amazing 215-mph EB110, it was only able to build 33 of the cars before it went bankrupt and discontinued production. With 0-60 acceleration of 3.2 seconds, this antique supercar still has contemporary speed.
h/t: Autoblog