Indian Unveils Racy New FTR 1200 Street Bike
Get your motor running.
Indian has delivered on their promise to make a production model of their badass FTR 1200 Custom project bike. 
Inspired by Indian's championship winning FTR750 racer, America's fabled first motorcycle company just unveiled the FTR 1200 and FTR 1200 S. 
Both boast a brand new 1203cc V-twin engine that pumps out around 120 HP. Magnesium was incorporated into the power plant to cut weight, and a low-inertia crankshaft allows the engine to redline in the blink of an eye, thus delivering freakishly fast acceleration.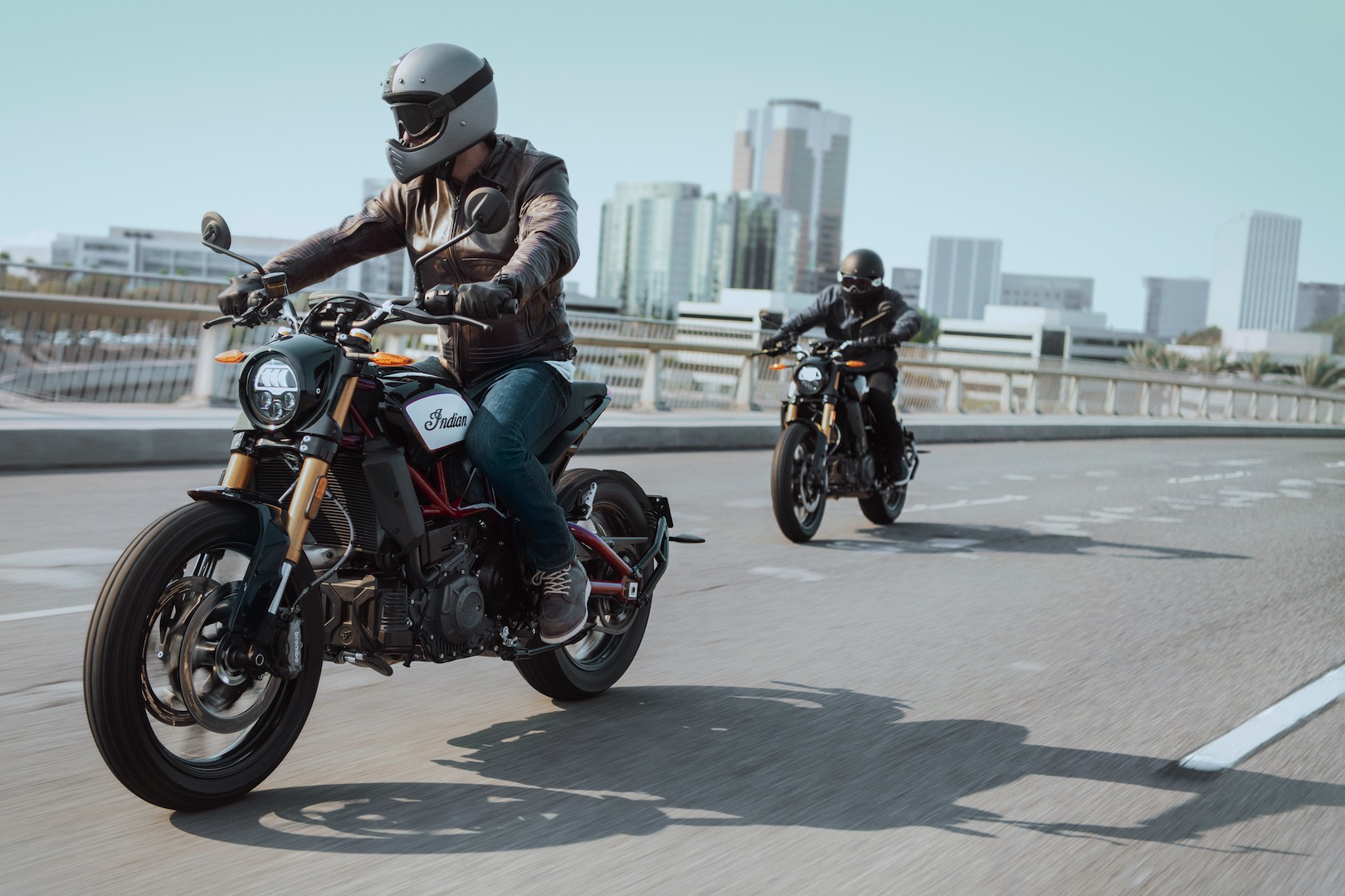 In combination with an upright riding position, Indian says the platform ensures "every rider feels like a pro when they twist the throttle."
https://www.instagram.com/p/BoZmzrggv45
Pay an extra $3,000 for the 1200 S, and you'll get even more track-worthy features. The higher-end model offers Sport, Standard and Rain ride modes with differing throttle response and traction traction control levels, as well as lean-angle sensitive stability and "wheelie mitigation" controls. 
The 1200 S also has fully adjustable front and rear piggy-back suspensions can be specifically tuned to match a rider's preload, compression and rebound preferences. 
On the tech front, both models feature full LED lighting, a fast-charge USB port for mobile devices, anti-lock braking and cruise control. The FTR 1200 S adds a Bluetooth-equipped Ride Command LCD touch screen for mobile pairing. 
Ben Lindaman, Indian Motorcycle Senior International Product Manager, detailed the intensive testing that went into designing and building the new bikes. 
"The process was incredibly robust, including over one million miles logged through simulated rides," Lindaman said in a press release. 
"We also accumulated tens of thousands of test miles on the street with input from racers, including our championship winning Wrecking Crew flat track team and former Grand Prix racers."
The FTR 1200 starts at $12,999 and is available in Thunder Black. The FTR 1200 S starts at $14,999 and is available in Indian Motorcycle Red over Steel Gray, Titanium Metallic over Thunder Black Pearl. 
The badass new bikes roar into dealerships beginning in the spring of 2019.