Drink In the Beauty of This Limited Edition Jack Daniel's Indian Touring Bike
Two of our favorite things, together once again.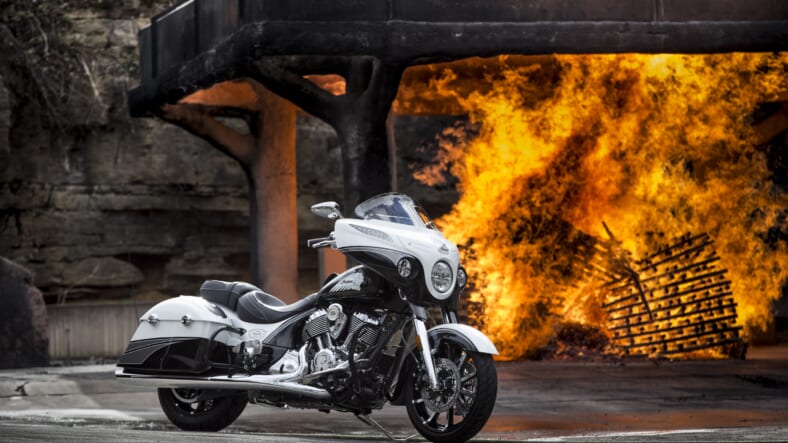 Indian Motorcycles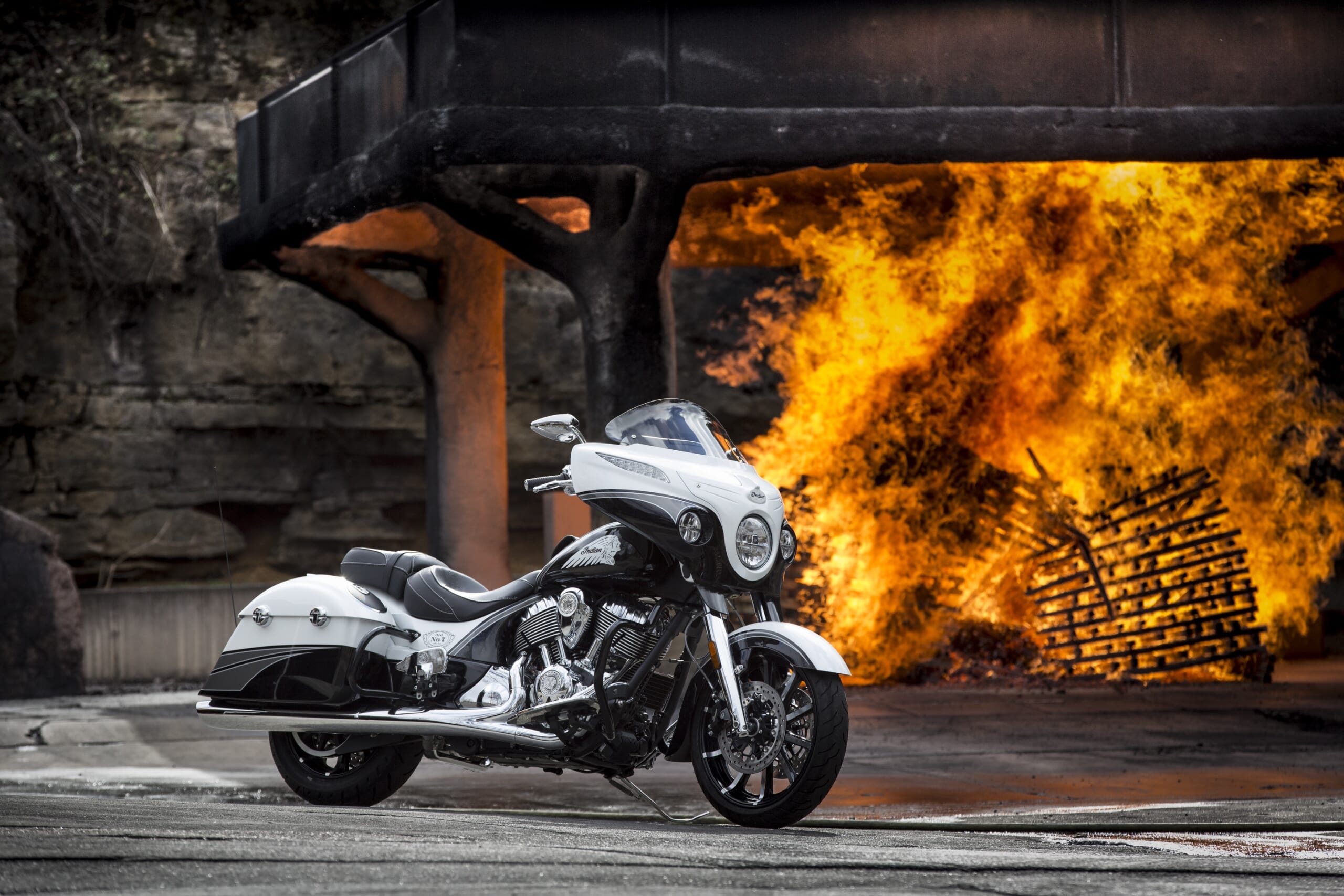 Last year's customized Jack Daniel's edition Indian Motorcycles Chieftain was such a hit that the companies have again commissioned South Dakota's Klock Werks Kustom Cycles to design a 2017 Jack Daniel's Indian Chieftain.
This is a limited run of just 100 white-and-black-crystal Chieftains decorated with Jack Daniel's "Old No. 7" logos and custom badging on the floorboards, leather tank pouch, aluminum tank console, and cam, primary and air intake covers.
Each bike gets its own number of the series of 100 on its tank console, and the most awesome details is the handmade, pure silver Jack Daniel's horn cover badge, hand-crafted by the team at Montana Silversmiths.
Each bike also includes a commemorative wooden American flag handmade from Jack Daniel's barrel wood.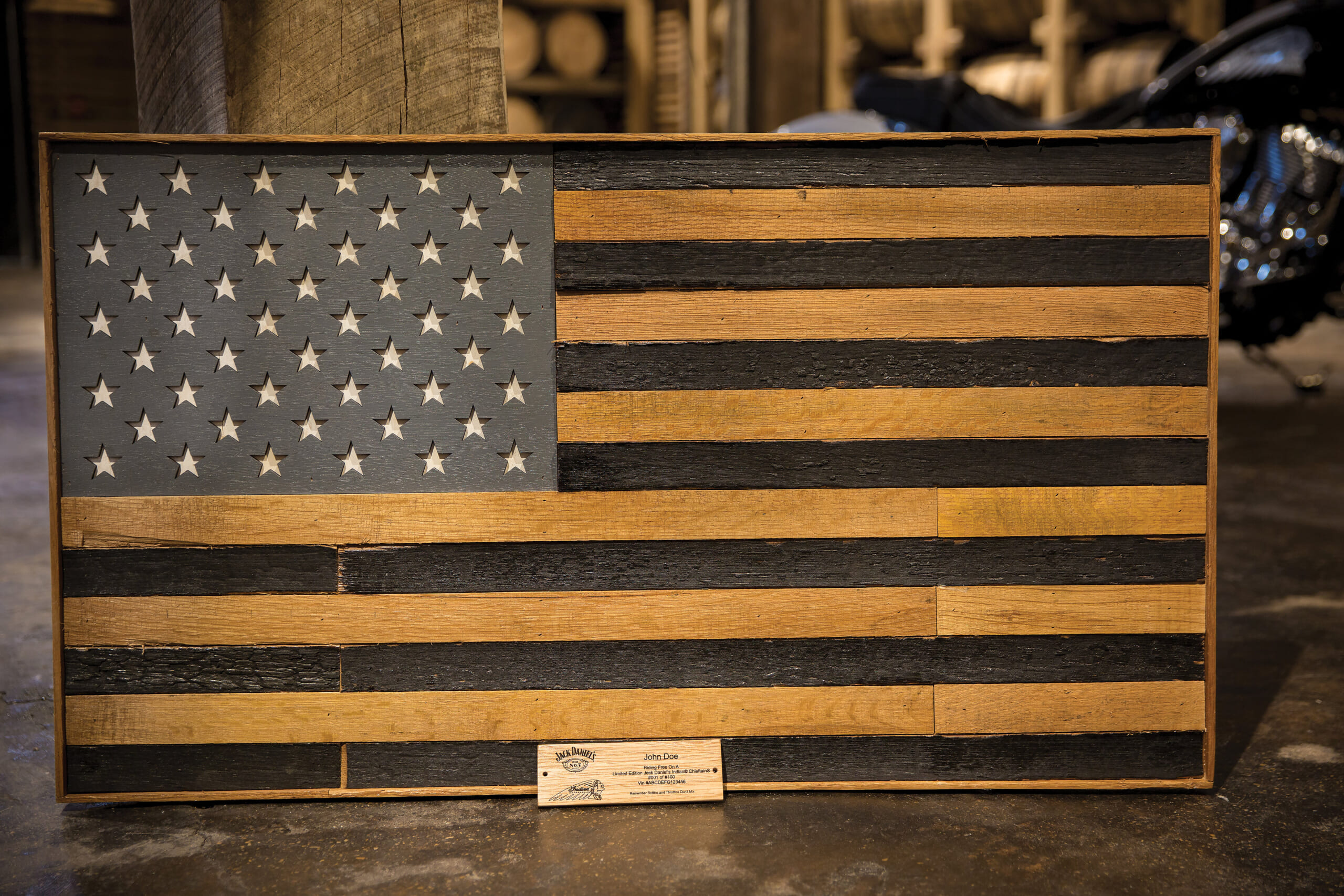 The flags will be customized to include the owner's name, motorcycle number and vehicle identification number.
Starting price for the Jack Daniels Indian Chieftain is $34,999. As an important reminder riders that Jack Daniels and Indian Motorcycles are meant to be enjoyed separately, the bike also carries an inscription of Jack Daniel's "Bottles and Throttles Don't Mix" mantra. Keep the shiny side up.