Infiniti Channels Its Formula One Connection With This Killer Project Black S Concept
Mean as hell looks with hybrid-electric speed.
Infiniti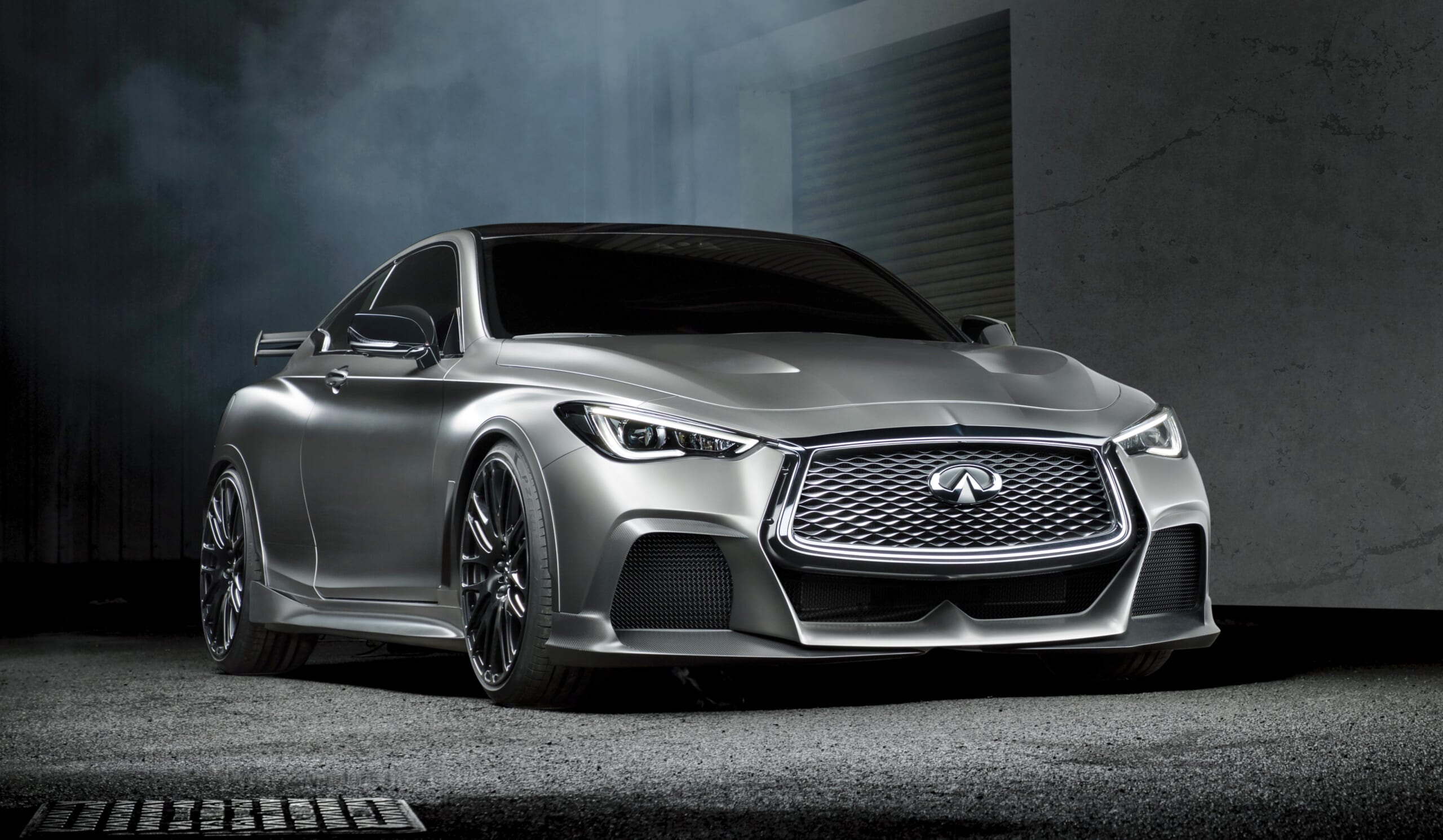 As part of the byzantine maze of corporate relationships in the Nissan-Renault partnership is the connection between Nissan's luxury brand Infiniti and Renault's Formula One racing team. To draw some attention to that connection, Infiniti has developed the Project Black S concept car for the Geneva Motor Show.
Project Black S is a racy reinterpretation of the Infiniti Q60 coupe, fitted with an abundance of Formula One-grade equipment. In particular, the Project Black employs a hybrid-electric drive system similar to the Energy Recovery System that boosts the speed of the Renault Sport team's Formula One racer.
"Infiniti is the premium car manufacturer within the Renault-Nissan Alliance, and a technical partner to the Renault Sport Formula One Team, so it is natural that we come together to explore the possibility of bringing innovative high-performance hybrid technology to our customers," explained Infiniti president Roland Krueger. "Infiniti has constantly led the way in making innovative new powertrain technology available, and we're extremely excited by the potential of Project Black S."
Indeed, though it would be natural to expect all of the performance know-how in this relationship to flow from the racing team to the production engineers, the arrival of hybrid-electric drive technology in Formula One has reversed that relationship.
Nissan's electric drive expertise with cars like the Leaf gave the company deep reserves of understanding of such systems, which the Renault team is now tapping as part of the partnership with Infiniti.
Regardless of the details, we're happy to see fun exercises like the Project Black S emerge. Maybe a future show will introduce a Product Black S that we can buy.