How Riva Became The Ultimate Italian Luxury Yacht Brand
These beautiful boats have been favored by everyone from Sophia Loren to George Clooney.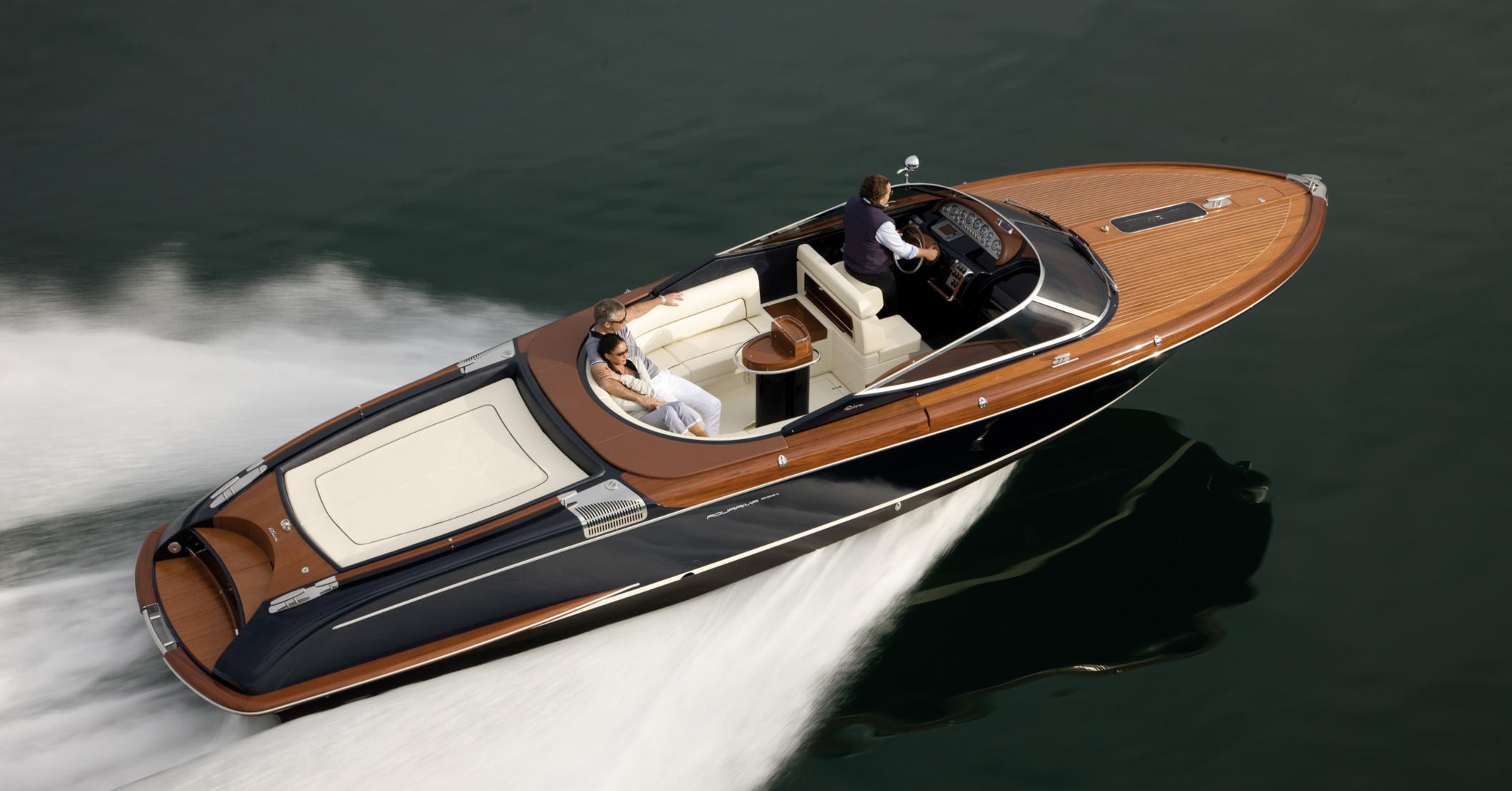 Riva Yachts
Riva has always been at the top of the Richter Scale of cool. The wooden Italian speedboats ooze glamour and sophistication, especially when they were so famously owned and graced by the likes of Brigitte Bardot, Alain Delon, Sophia Loren, and power duo Richard Burton and Elizabeth Taylor–the mid-century equivalent of Jay-Z and Beyoncé.
Even today, the myth of Riva isn't just era defining, it's place defining. To illustrate this, is it possible to picture St. Tropez without sun worshipers celebrating on a Riva boat, or can Lake Como be complete without George Clooney plying its waters in a Riva, evoking a modern day Carey Grant?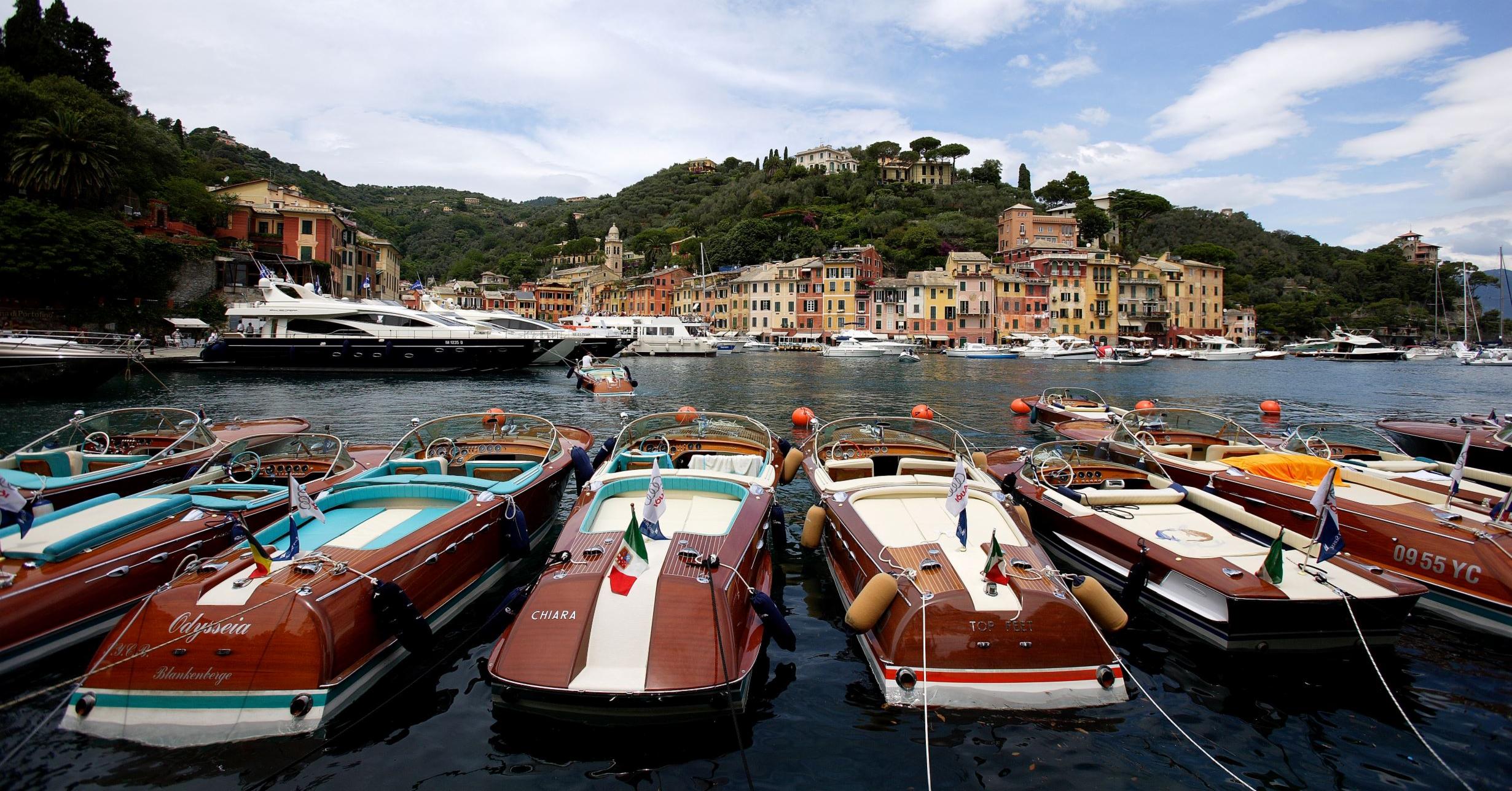 Beyond the irresistible jet-set imagery of the Riviera of the 1950s and '60s, Riva boats still command smiles and drools today with their contemporary models. And that's the brilliance of Carlo Riva. Carlo was the great-grandson of Pietro Riva who, 177 years ago, founded the namesake company on Lake Iseo in northern Italy. 
Similar to its larger and more famous brothers Lake Como and Lake Garda, the tip of Lake Iseo sits at the foot of the Alps and is surrounded on both sides by screensaver-worthy countryside, villages and vineyards. It's a place that begs James Bond to chase villains or seduce women on something as appropriate as a shiny mahogany speedboat.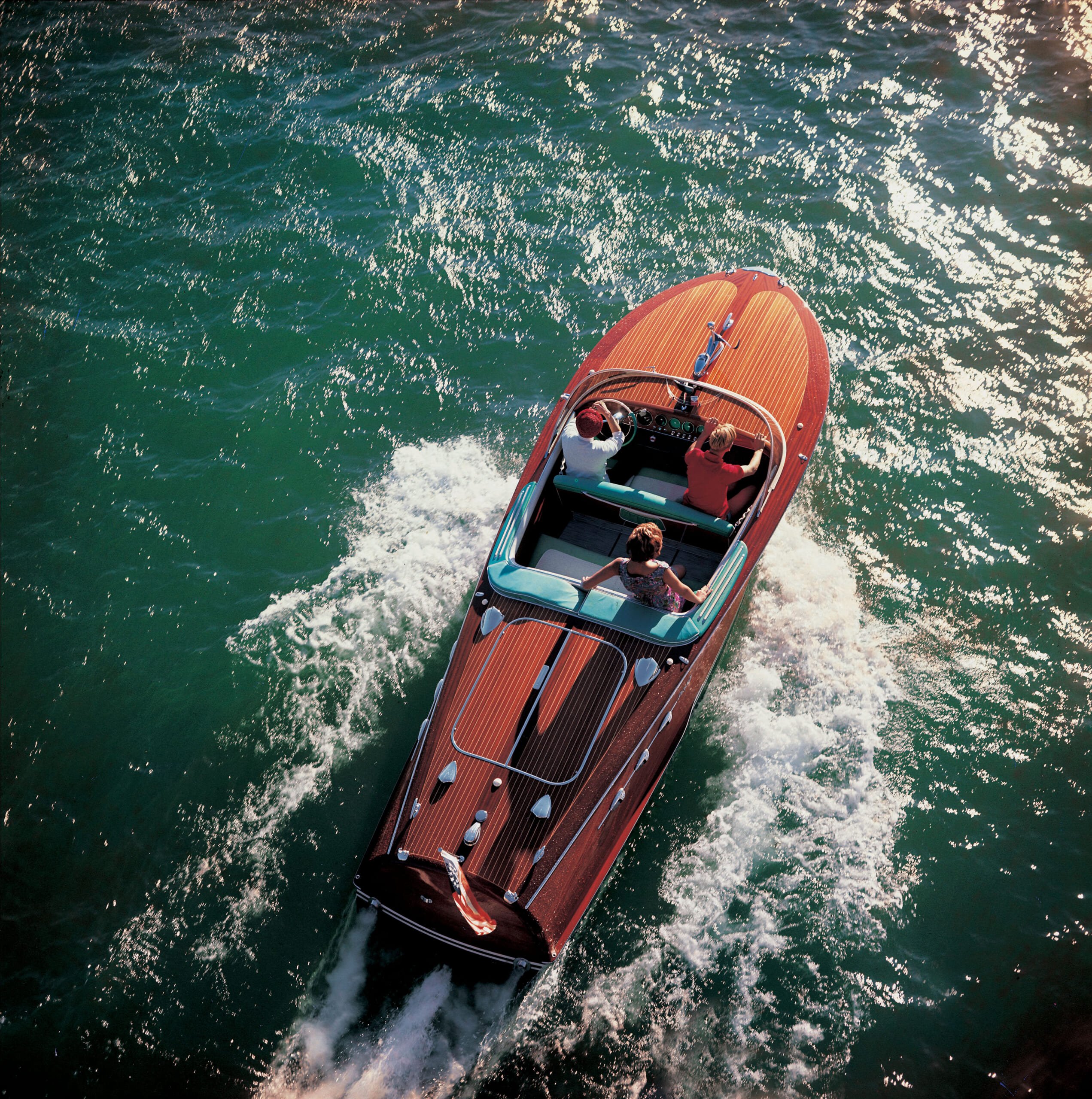 Here in the town of Sarnico, Carlo followed in the footsteps of his father who, after having apprenticed under the original paterfamilias, slowly transitioned Riva from a maker of transportation and passenger craft to pleasure and power craft.
When it was his turn to take the helm, however, Carlo broke with tradition and transformed the small family business of made-to-order powerboats into a global industrialized powerhouse. He did this by looking to the American company Chris-Craft, emulating its processes, but also taking it a step further.
At the time, Chris-Craft was the Cadillac of runabouts – they defined a product and a style. They were handsome, powerful, reliable, and attainable by the burgeoning upper middle class. If Chris-Craft was to Cadillac, it seemed, then Riva would be to Ferrari.
Carlo was very perceptive to the growing demands of a post-war Europe flush with prosperity, and excelled at capturing the collective zeitgeist. He knew there was a market for his vision and so with the boldness of a Caesar, he took a massive risk and built a new ultramodern (not to mention incredibly cool) boatyard on the lake shore – a working monument that still serves as the company's headquarters today.
Although Carlo implemented a modern assembly-line approach to Riva boatbuilding – a process that changed the fortunes and the future of the company, he never sacrificed the family's legendary attention to detail (such as aligning every screwhead horizontally, for example). 
Even more significant, Carlo became a leader in marine design and application, making his boats not just practical and beautiful but also innovative. This melding of state-of-the-art methods with old-world craftsmanship, combined with Carlo's innate mastery of image building, propelled Riva to almost immediate international prestige.
As the Italians do so well, Carlo was able to imbue his brand with an intangible essence that evoked all that was desirable. A Riva wasn't just a luxury boat, it was a lifestyle statement that represented the epitome of la dolce vita. To own a Riva was to live the good life.
In keeping with Carlo's vision, Riva continues to embrace the latest in modern technology when it comes to building its boats today, with a model line that has grown to include personal speedboats as well as seaworthy yachts. Just as important, Riva also maintains its fastidious attention to detail and infuses each craft with a uniquely Italian spirit.
The signature visual features of a Riva boat and, by extension, the Riva brand are the strips of polished mahogany covering the bow and stern (still finished with 22 hand-applied coats of special glossy sealant) and the famous Riva turquoise blue upholstery. The mahogany details are still present in modern Rivas, although most now sport other upholstery colors than turquoise. Nevertheless, this proprietary shade of seafoam blue is as intertwined with the brand as rosso corsa is with Ferrari.
To visit the boatyard in Sarnico is a pilgrimage in the motoring world, especially for those obsessed with this iconic brand – like me. Treating my special invitation like a golden ticket, I arrived at this hallowed space floating on a cloud. Even more fortunate, it was a Sunday morning when the facility was closed and I was getting a personal tour from the company's resident historian.
"Here is the first Aquarama," he says, pointing to the most legendary of all Riva models. "This is Serafino Riva's (Carlo's dad) first racing boat, that's the Aquariva by Marc Newson, and this is the boat done in collaboration with Ferrari." 
As I'm led from room to room, the weight of history only increases and so does my appreciation. "This is where the carpenters carve the mahogany panels, this is where fiberglass components are made, over here in this engine bay are boats nearing completion…"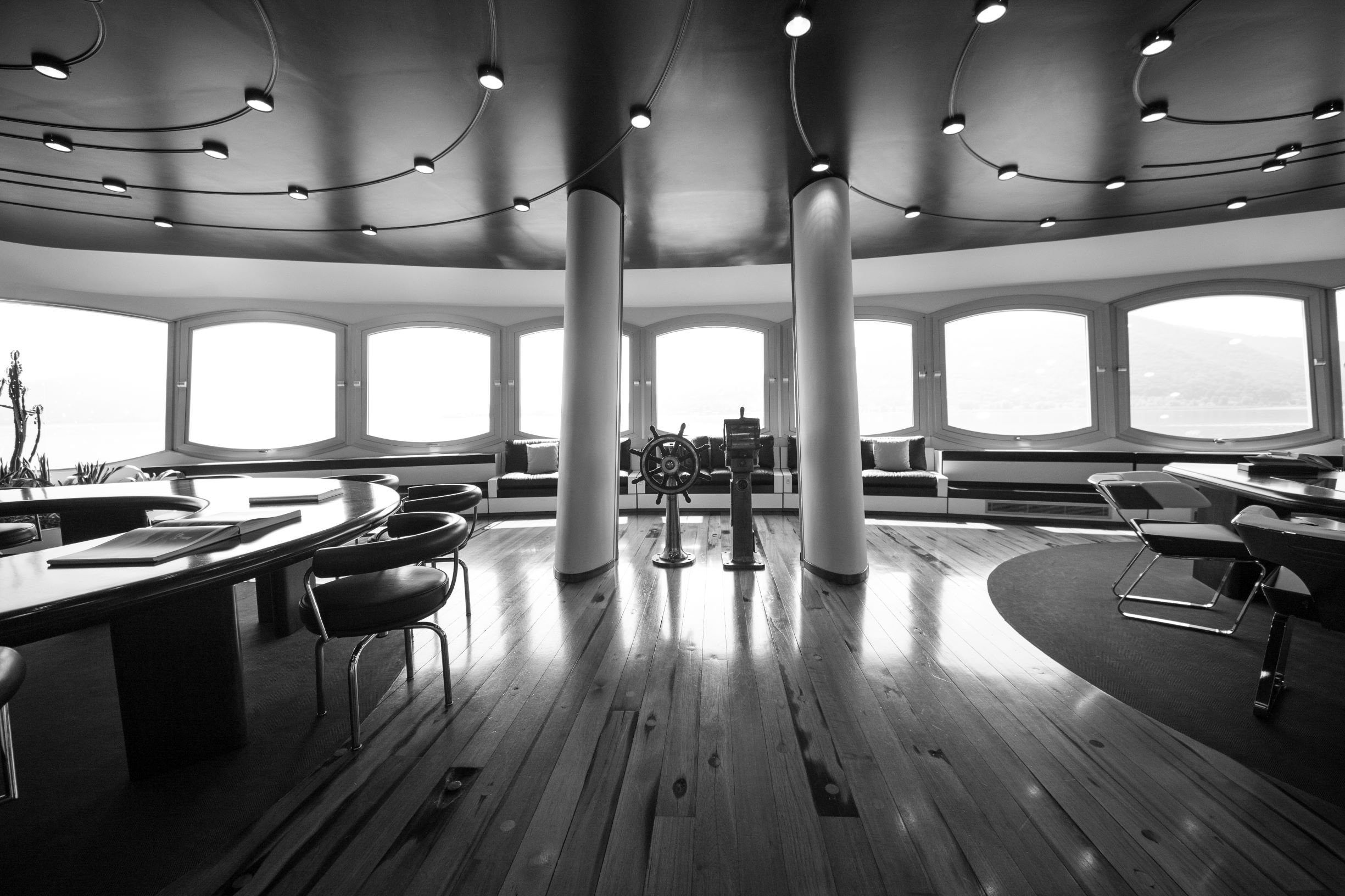 But the holy of holies was the personal office of Carlo Riva. Designed by him to resemble the bridge of a ship, the spacious room occupies the uppermost floor of the building and is accessed by spiral stairs of gleaming mahogany. Jutting out above the water, the room is lined with massive windows overlooking the lake – where Carlo could personally see every new boat leaving the factory – and the floor is made of heavily worn, polished wood rescued from an antique ship, complete with rust marks left by the old iron nails.
There's an ancient ship's wheel and a large brass engine telegraph (the instrument that has a lever pointing to "full, half, slow," etc.). Not surprisingly, fabric pillows in the famous Riva blue color line a sofa, stacks of Riva books line the shelves, and the maestro's long, wide desk sits in the corner surveying the room.
This handsome command post is supposedly just as he left it. And what's impressive is that it casually effuses that intangible Riva style – retrospective but modern, high-design but warm, masculine but elegant, thematic but not kitsch. In a word, it's perfectly balanced – like some form of Italian feng shui.
My private tour inevitably ended but my interest was only heightened. What's that I hear? I'm welcome to return anytime to have a further look behind the scenes, and an Aquariva had been scheduled to take me an hour up the lake to lunch?
The rain that had been falling outside was starting to let up. As I left Sarnico I could've sworn that as I looked back I saw a rainbow in the sky and it fell on the Riva boatworks.
For more, follow Jared Zaugg on Instagram.