The 2,400 HP Volvo 'Iron Knight' Truck Is The World's Fastest Big Rig
This beautiful beast can hit 60 MPH in just 4.6 seconds.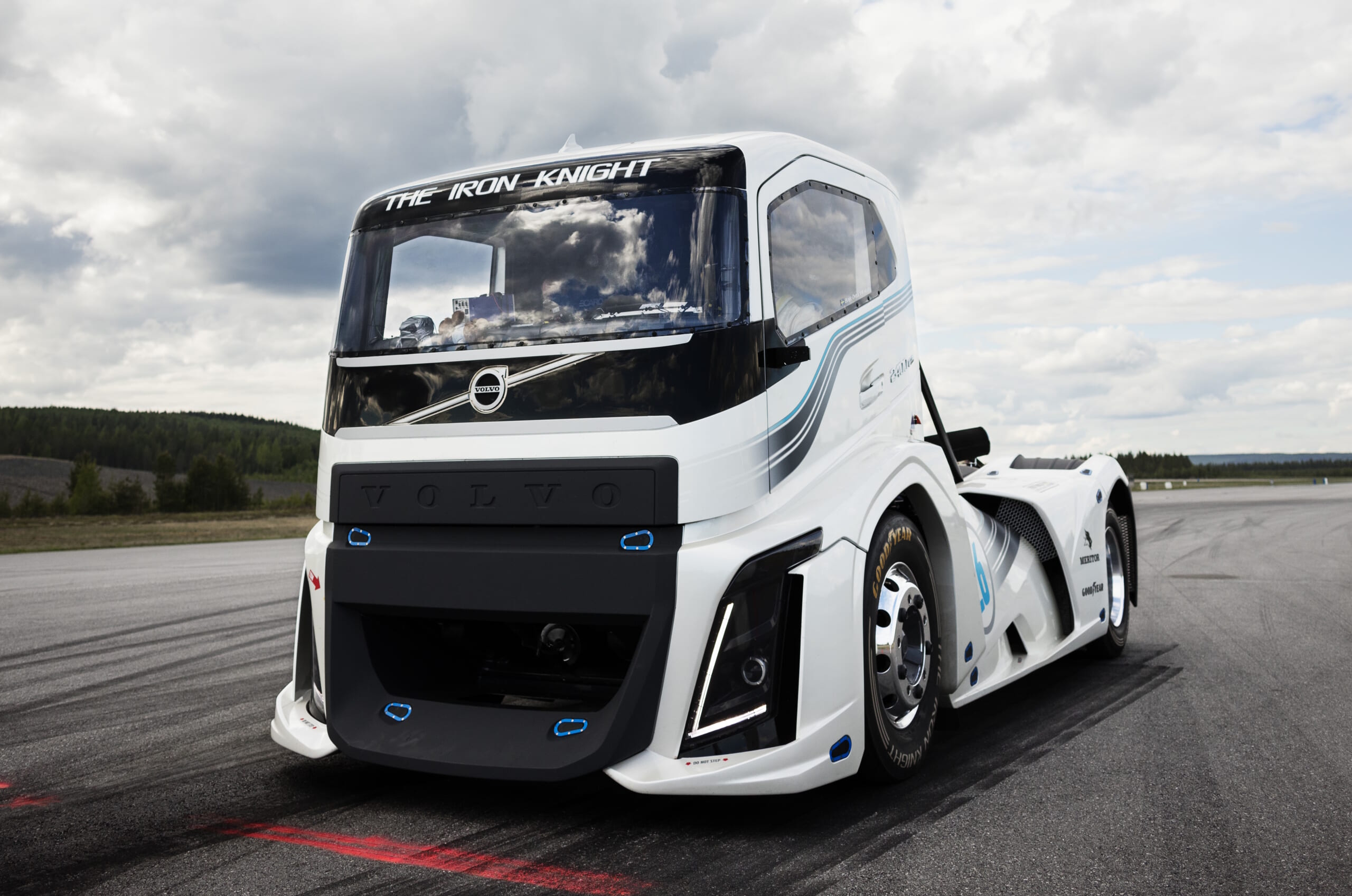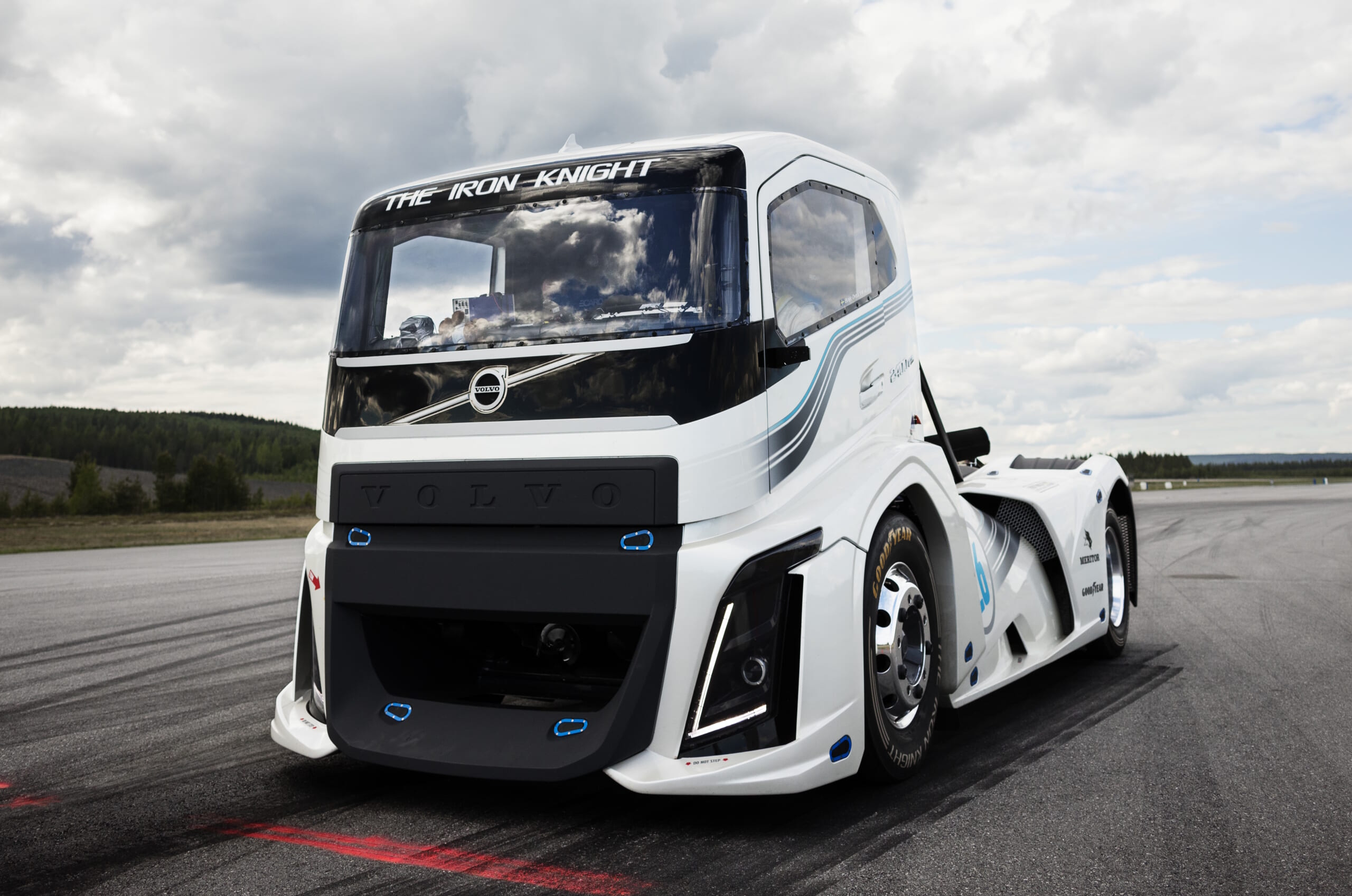 Volvo Trucks reset its own two year-old record for heavy trucks with shockingly fast speed runs by its latest track-focused creation, the "Iron Knight." This bone-white big rig blasted to 60 mph in just 4.6 seconds thanks to its unbelievable 2,400 horsepower.
The Swedes have no history of racing quarter horses for a quarter mile, so they timed the Iron Knight from a standstill to 500 meters and 1,000 meters, which it reached in 13.71 and 21.29 seconds, respectively. 
The rapid hauler was going  82 mph at the 500-meter mark and 105 mph after 1,000 meters. It topped out at 172 mph.
Volvo had already demonstrated the power of its engines in previous speed record runs, so the goal this time was to prove the speed and strength of its new I-Shift Dual Clutch transmission, which was stock aside from a clutch that was reinforced to withstand the race engine's prodigious output. 
This kind of dual-clutch transmission effectively uses two separate gear trains, one for odd-numbered gears and one for even, with the clutch powering one releasing just the the one powering the other clamps down, providing seamless gear changes. Porsche's PDK is the best-known example among enthusiast drivers.
"The Iron Knight can be summarized in one single word: perfection," declared driver Boije Ovebrink. "It's beautiful to look at and is an unparalleled powerhouse when you floor the accelerator."
The world record run was carried out at a closed-off test track in northern Sweden. The new records are being reviewed by the FIA, the international motor sport association for certification. 
Whether they are approved or not, we have a feeling Volvo will return for still more records in the future.