Italy's Iron Pirate Garage Unleashes Swashbuckling Buell XB9 Bike
A Harley-Davidson racer is transformed into something truly unique.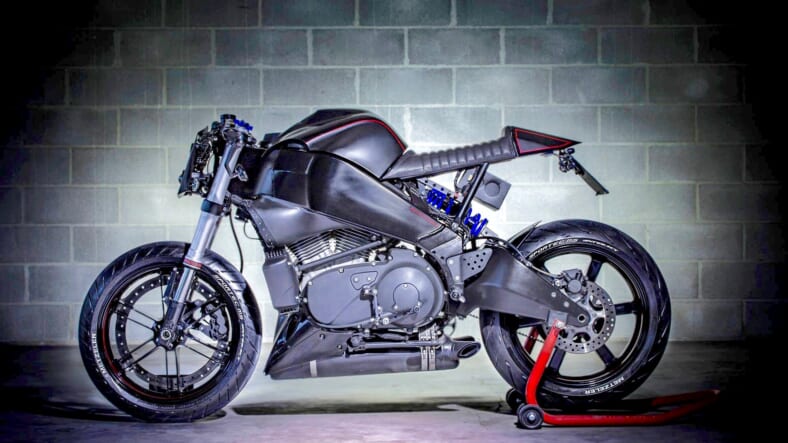 Iron Pirate Garage hails from the tiny Italian village of Molino D'Egola, but the shop seems to have a direct connection to Erik Buell in Milwaukee, because the tuners were able to distill Buell's vision of a Harley-Davidson-powered cafe racer into an even more striking specimen with the XB Pirate.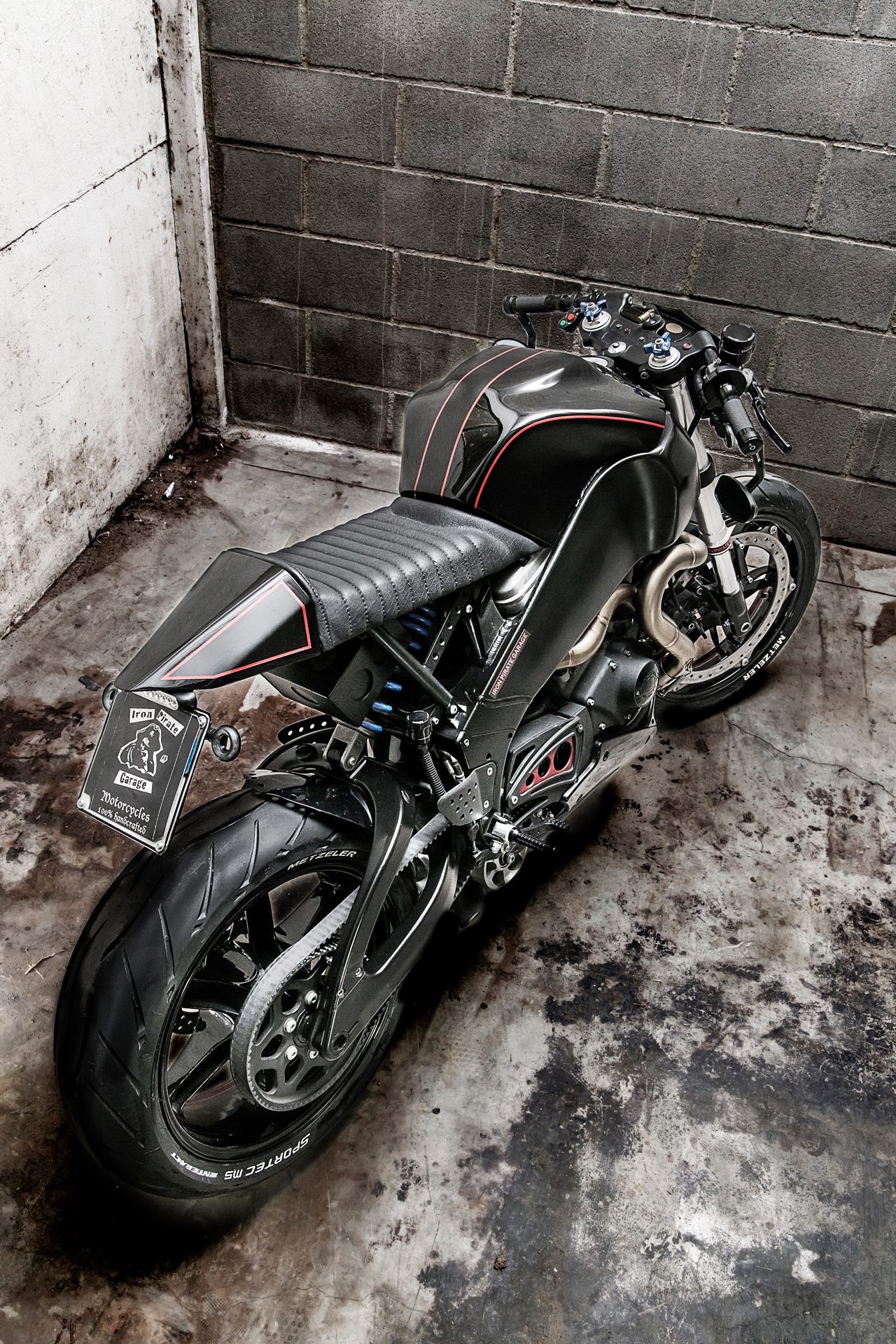 In an interview with Gearheads.org, head Pirate Iuri Castaldi described the Buell's modifications. "I'm a very modern person, and because of that, I opted for a technically challenging style of bodywork, with angular accents," he said.
In addition to the creased headlight fairing, Castaldi installed a new rear subframe and racing seat, custom fiberglass air intake and Progressive Suspension forks.
The Buell's controls have been revamped, with Accossato clip-on handlebars, a digital instrument panel and Evotech brake master cylinders.
Ricky Kustom Painting shot the Pirate in a combination of glass and flat black, with matte red accents. 
Looks like these pirates have created some magnificent motorcycle booty with this one.