This Freakily Futuristic Airbus Drone/Car Hybrid Can Literally Fly Out of Traffic Jams
It's absolutely bonkers.
The Geneva Motor Show is best known for the incredible supercars that debut in Switzerland annually, but the show is also a hotbed for wildly adventurous concept cars from design houses like Pininfarina, Rinspeed and Italdesign.
So at this year's show, Italdesign followed the introduction of the zoomy V10 Zerouno limited-production car by unveiling Pop.Up, a combination autonomous electric car and drone that should let you fly your way out of traffic jams, and really, what's cooler than that? 
Perhaps it was the diplomatic atmosphere of Geneva, but Italdesign explained that the Pop.Up in the bureaucratic-sound terms "intermodality and modularity." What this means is that the Pop.Up can work in more than one mode, so it can drive on the street or fly through the air. 
It is modular because it has a basic autonomous electric car module, and it can add another drone module that lets it fly. When it does that, the drone takes only the passenger cabin and leaves the car's heavy electric drive module behind.
Italdesign partnered with Airbus to develop the Pop.Up because that company has experience with vertical flight, drones, and remotely piloted aircraft, explained Matias Thomsen, manager of the Airbus urban air mobility group. 
Airbus has interest in urban mobility because it wants its airliner passengers to be able to get to airport more easily, he said.
Airbus is testing vertical flying drones now and expects to test a prototype of Pop.Up within a year. Italdesign and Airbus are targeting a time frame of between seven and ten years to put a product like Pop.Up into service, with the recognition that legal and regulatory obstacles are unpredictable and could cause further delay.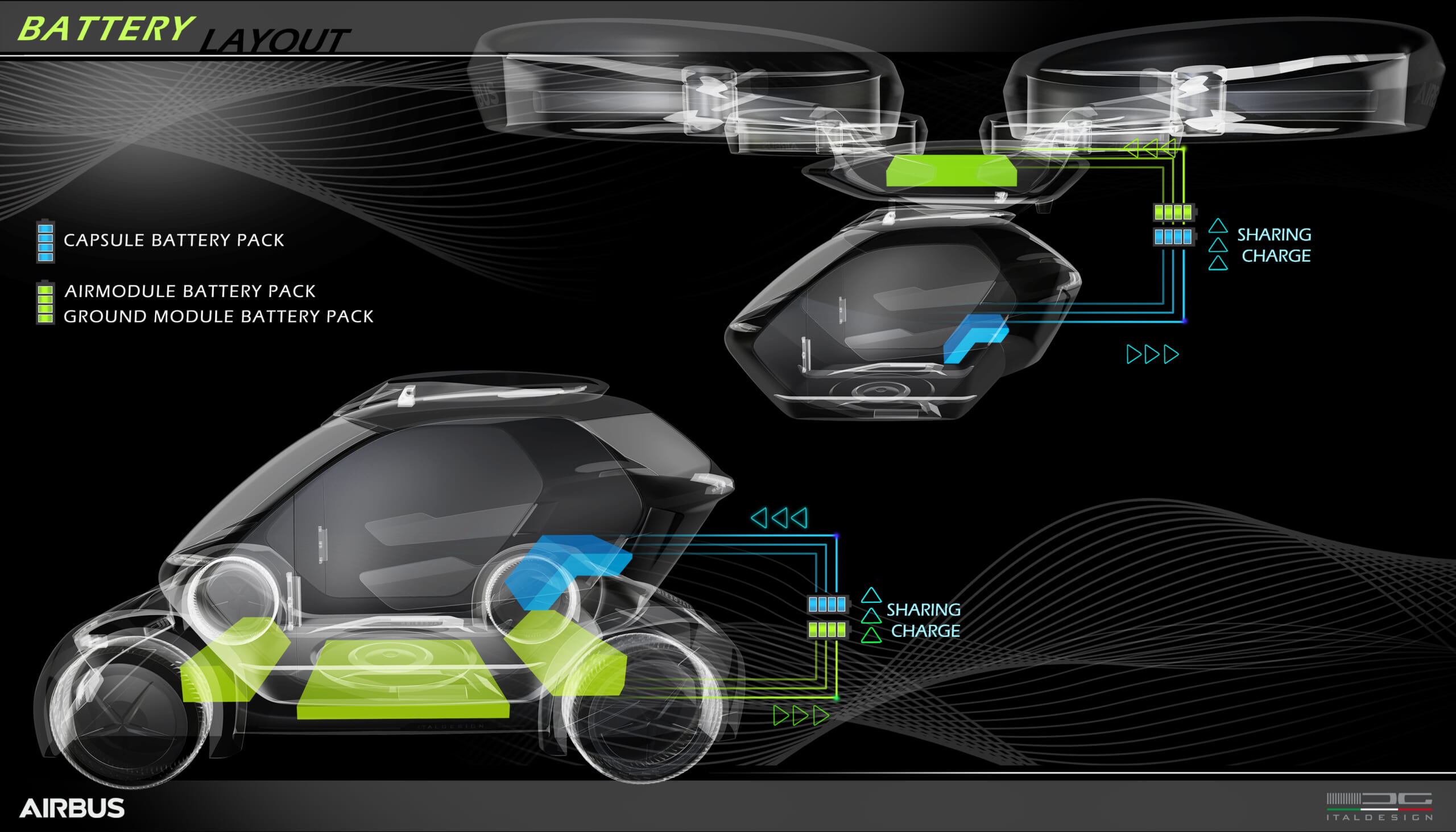 Geneva may be famous for pie-in-the-sky concepts, but with industry heavyweights like Airbus and Italdesign behind it, maybe Pop.Up can turn that into you-and-I-in-the-sky within a decade.