This Gorgeous Ducati Motorcycle Collection Is Going Up for Auction
Seven coveted Ducati bikes are expected to sell for just $3,000 to $25,000 each.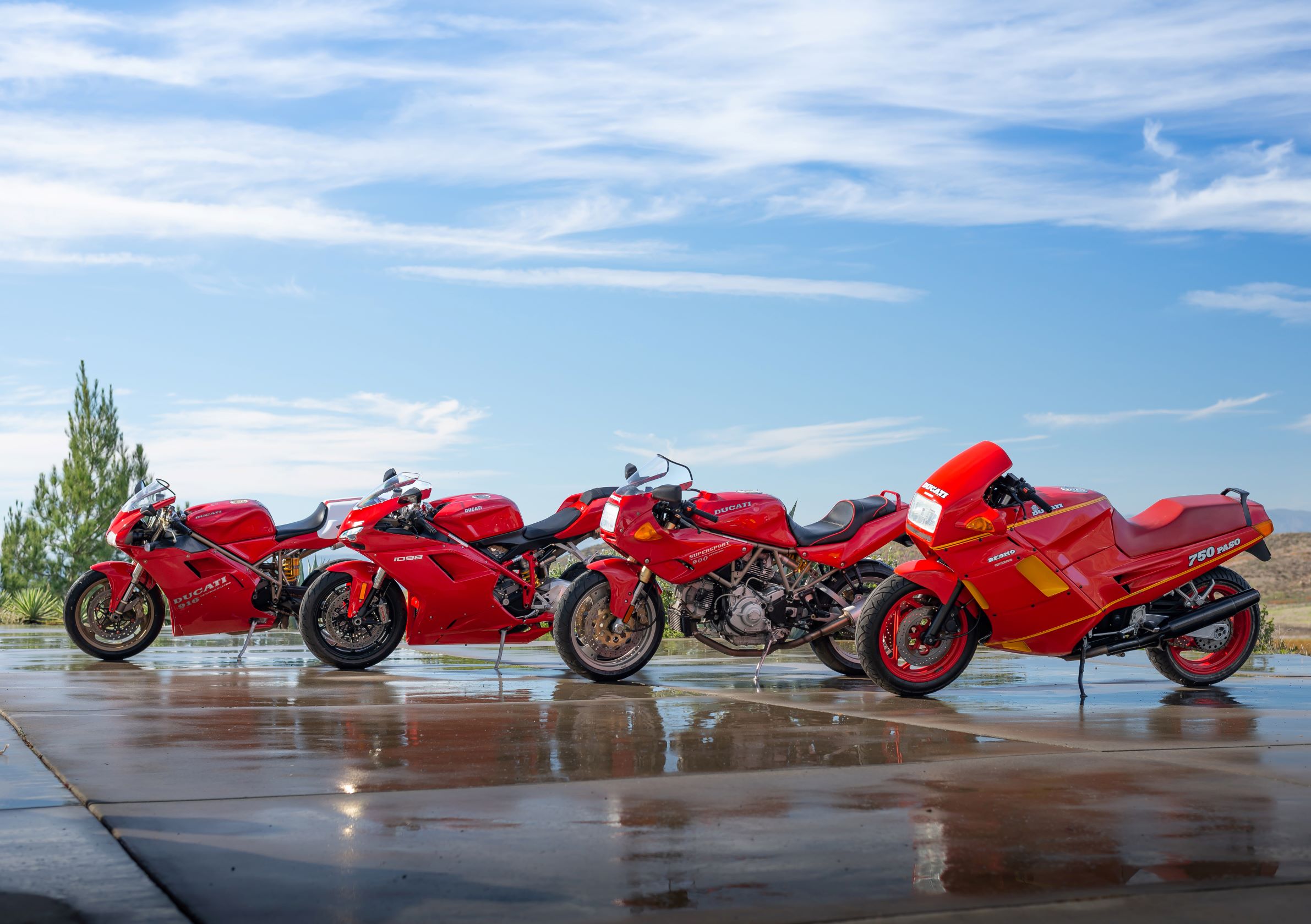 Vintner and motorcycle aficionado Marcelo Doffo is selling part of his collection of gorgeous Italian sport bikes at auction in Las Vegas later this month.
Doffo, an immigrant to California from Argentina who was raised on the land and on bikes by his immigrant Italian family, has made wine and motorcycles his lifeblood – after family, of course – and the passion shows in both.
Not only does the Doffo Winery in the Temecula Valley produce award-winning varietals, but Doffo's 200-strong motorcycle collection has also garnered accolades.
At Bonhams' Las Vegas Motorcycle Auction on January 23, over a dozen of Doffo's bikes will be offered for sale. But it's the seven mouthwatering Ducatis though that are taking center stage.
From a legendary 1985 Ducati Mike Hailwood 1000 to a brand new, still-in-the-crate 2006 Ducati Paul Smart 1000 LE, the coveted classic models are that much more desirable by their condition and provenance. 
"Lovingly cared for by a man who treats motorcycles and wine as purposeful artforms and not just products," says Bonhams Motorcycle Specialist Mathieu Guyot-Sionnest, "Doffo's Ducatis are excellent examples of this storied brand."
Collectible, beautiful, capable and usable, these dynamic Italian sculptures are also surprisingly affordable, with low estimates ranging from $3,000 for the 1985 Pantah 600 SL and 1988 750 Paso, all the way up to $25,000 for the 1985 Mike Hailwood and 2006 Paul Smart.
More details about each machine and the auction as a whole can be found at at Bonhams website.