The Jack Daniel's Edition Indian Scout Bobber Is an Instant American Classic
Two iconic brands produce one sick bike.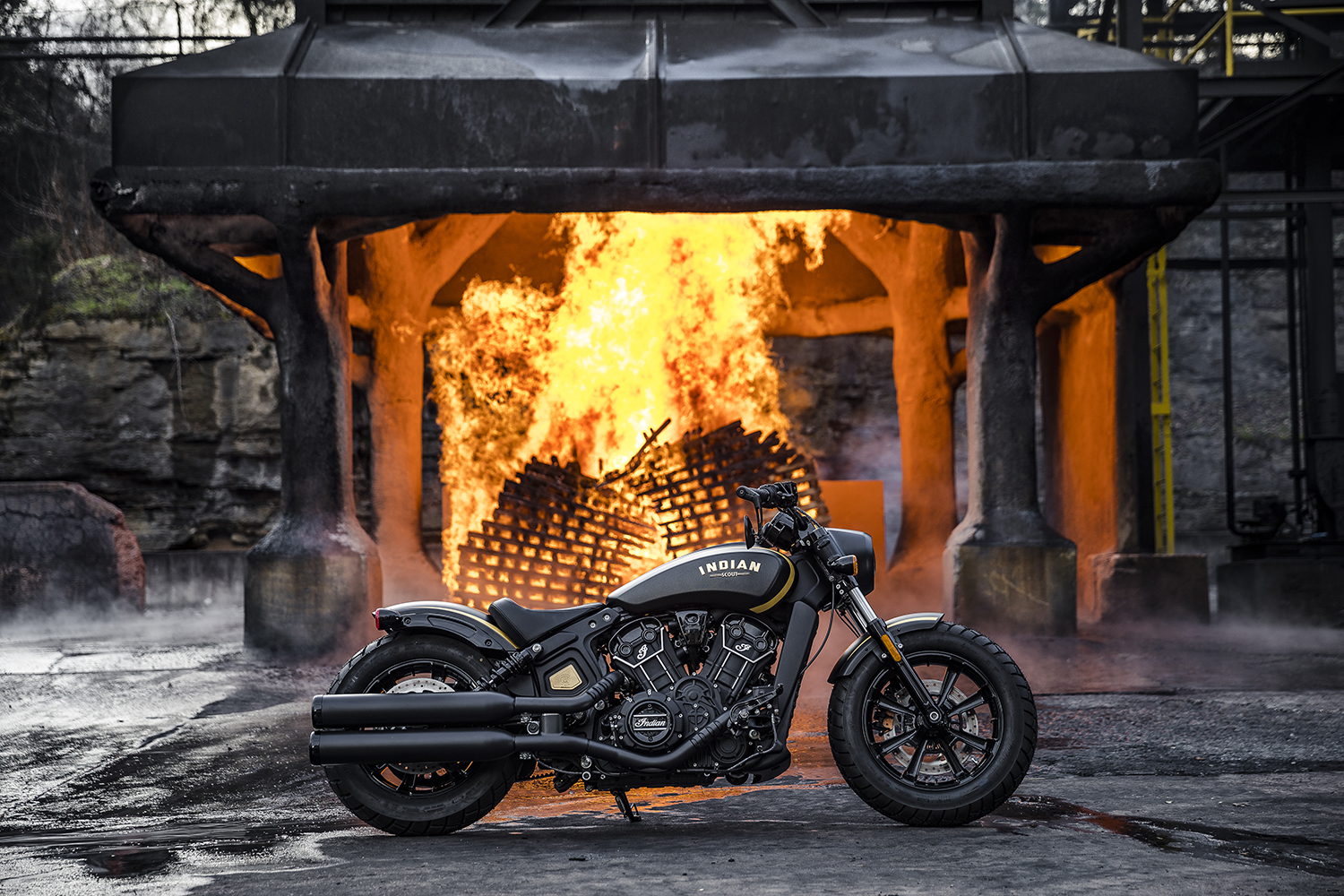 Although Ghostbusters taught us the risk of crossing the streams, it also showed the potential reward of doing so. That's why the combination of Indian Motorcycle, America's first motorcycle company, and Jack Daniel's, America's first registered distillery, holds so much promise in the form of the Jack Daniel's Limited Edition Indian Scout Bobber.
If this sounds familiar, it is because this is the third straight year the two iconic American brands have joined forces with Klock Werks Kustom Cycles of Mitchell, SD to create a limited-edition motorcycle.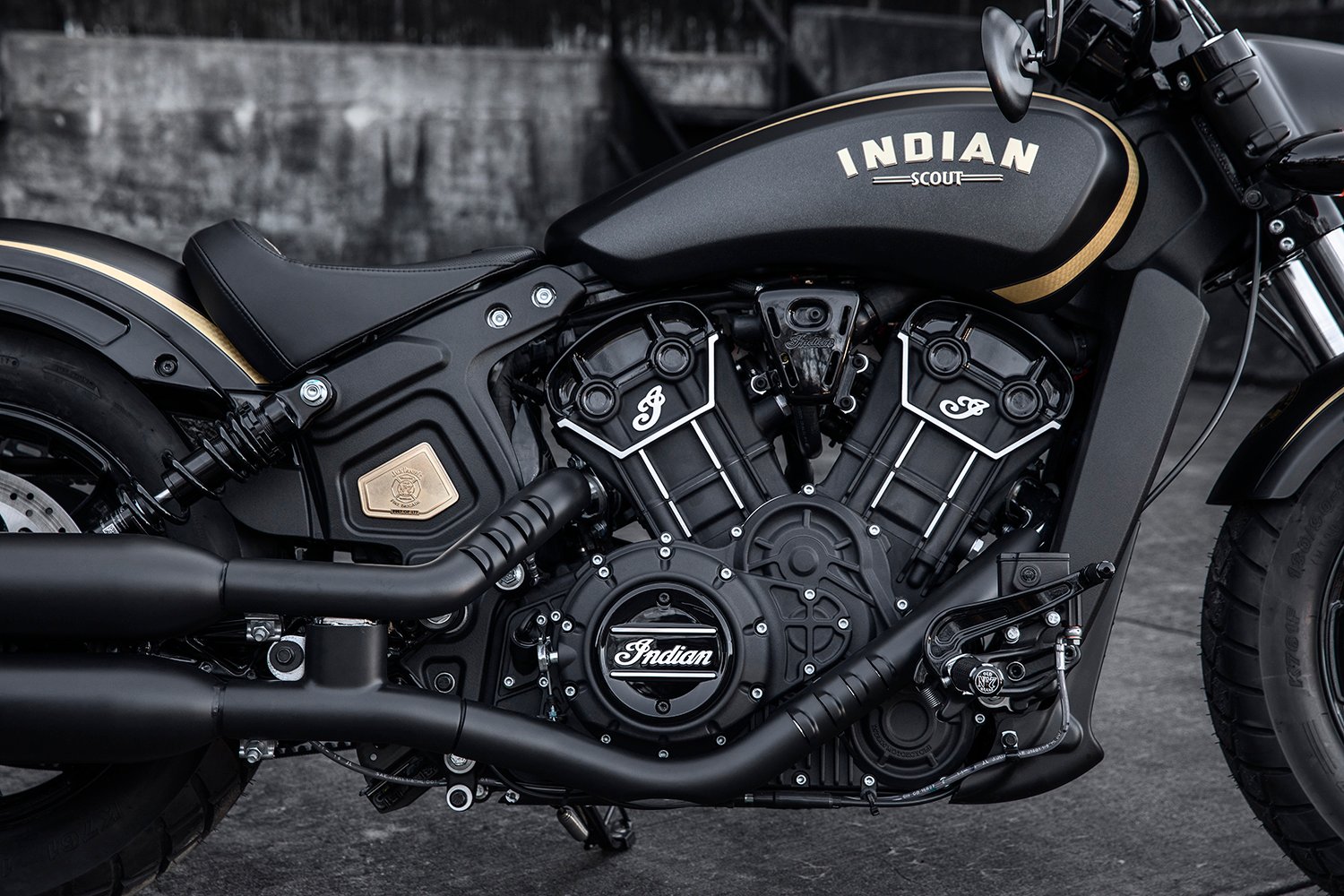 This year's inspiration comes from the Jack Daniel's Fire Brigade and their unique gold and black firetrucks. Jack Daniel's maintains its own fire brigade, staffed entirely by employee volunteers.
Each of the 177 individually numbered Jack Daniel's Limited Edition Indian Scout Bobbers are accented with Jack Daniel's Fire Brigade themes, starting with two-tone matte black paint and real 24-karat gold graphics on the tank and fenders. 
The 24-karat gold carries through to the Fire Brigade emblem on the tank and the "Bottles and Throttles Don't Mix" emblem on the front fender.
"Our partnership with Jack Daniel's celebrates American craftsmanship of the highest order," said Steve Menneto, president of Indian Motorcycle. "This year's limited-edition bike draws inspiration from the incredible story of Jack Daniel's Fire Brigade, while honoring the passion and dedication of firefighters and emergency medical responders who serve our country."
Pricing for the Jack Daniel's Limited Edition Indian Scout Bobber starts at $16,999. They start taking orders at noon EST on March 13. This is important, because the first special edition bike in 2016 sold out in less than 8 hours and all of last year's bikes were ordered in the first ten minutes.
If you've got a quick enough trigger on your credit card to get one of the 177 Scouts, you also get your own engraved fireman's axe, with your name and motorcycle's vehicle ID number.