James Bond Belongs Behind the Wheel of This Stunning Alfa Romeo Concept Design
The future of luxury sports cars looks amazing.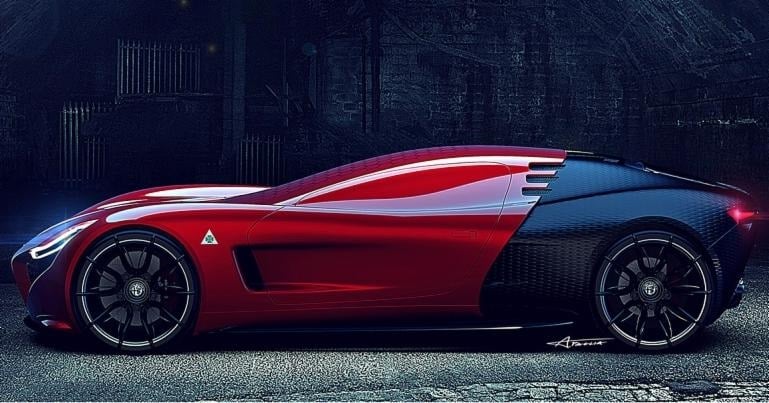 Antonio Paglia
https://www.youtube.com/watch?v=6m-skBkz5nM
Italian automotive designer Antonio Paglia has rendered a killer concept car design for an Alfa Romeo C18, one so sharp and exciting it's received plenty of notice, such as Auto Magazine's video rendering of his images above.
Along with the signature Alfa Romeo grille, Paglia's C18 has an incredibly sleek, almost seamless look, enhanced with LED headlights and running lights. The hood melds right into the windshield and over the passenger area—it would likely rely on VR to enhance the driving experience beyond the usual field of vision. 
Paglia based his conception on the C8 Competizione, a powerful streamlined ride bearing a Maserati V8 turbocharged engine and 450 horses under the hood. The C8 was itself an ode to the 6C 2500 Competizione, a noted racing car from the early 1950s. 
Naturally Paglia included renderings with the C18's potential as a race car in mind, perhaps a nod toward the design's—and Alfa Romeo's—racing DNA.
For a much deeper dive, check out the designer's online display here. There's no telling if one of these beauties will roll off the line anytime soon, but if Paglia's genius makes it into physical form, we'd suggest producers of future James Bond films take note as well—007 would be totally at home powering one of these off some high Italian cliff into the Mediterranean one day.
h/t HighSnobiety