The Jannarelly Design-1 Roadster Channels 1960s Sports Car Style
This "Retro-Futuristic" ride is made for classic car lovers.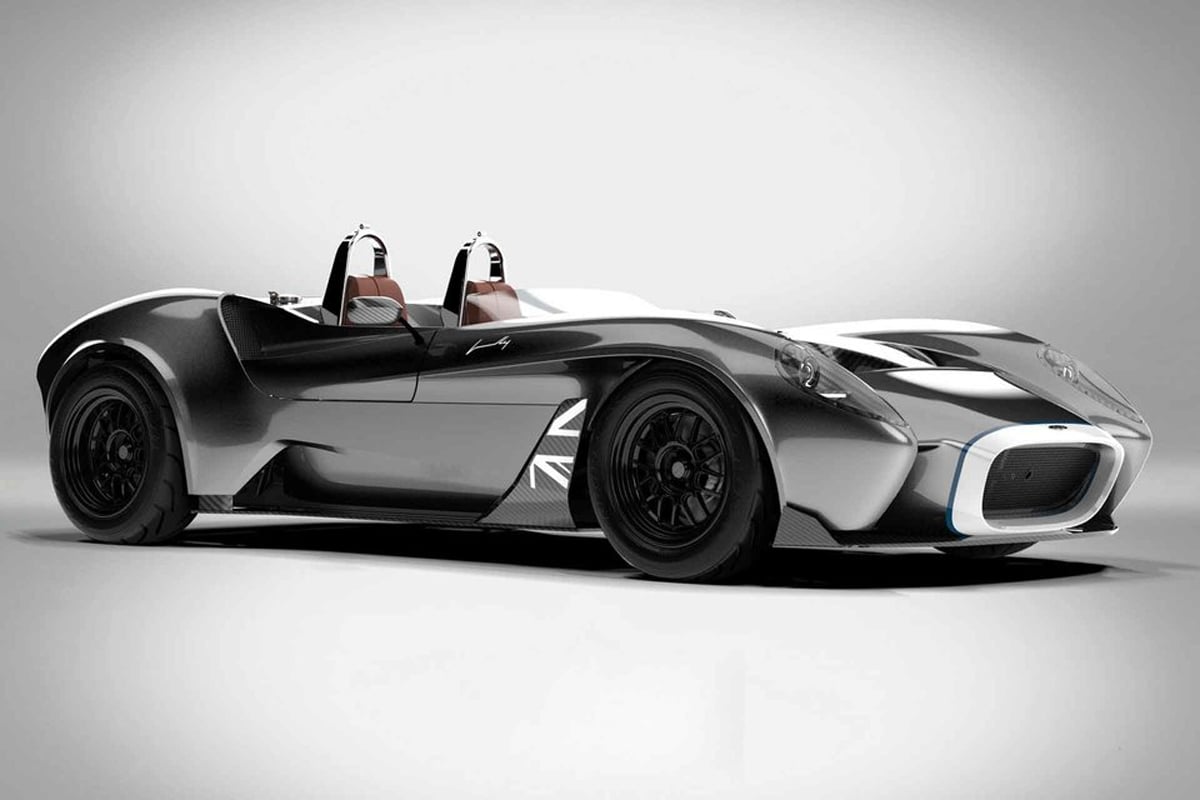 Fans of classic cars will no doubt gush over the inaugural model from Dubai-based automotive startup Jannarelly. The so-called Design-1 was crafted to look, feel, and to some extent, drive like racy rides from the 1960s. 
"The Design-1 is inspired by the timeless cars of the 60s, set out to unify design from yesterday with technology from today," said company founder Anthony Jannarelly. "This is a term we at Jannarelly call "Retro-futuristic." 
We'd be hard-pressed to disagree. Top Gear astutely notes that the stunning, carbon-fiber bodied roadster is reminiscent of a Ferrari 250 in the front and a Shelby Cobra in the back. 
But with Nissan's 325-horsepower 3.5-liter V6 powering a relatively light 1,874-pound vehicle, its power-to-weight ratio is far superior to any vintage vehicle's. A sprint to 60 mph takes 3.9 seconds, while top speed is estimated at 135 mph. And then there's the noise…here's what Top Gear had to say about a drive in a Design-1 demo car: 
The Jannarelly makes so much noise it can probably be heard in 1963. Let's put it this way, this isn't a car for Brian Eno's ambient works. Or even Slipknot. Cars like this always need a little coaxing and cajoling to begin with, but there's nothing too taxing about the Design-1 at low speeds. Thank that tractable Nissan V6 and some positive control weights for that. With the roof clamped back in place – it uses an aviation-style lever, one of several endearing design touches – there's even plenty of headroom.
The Design-1 rides on a bespoke chassis and a double wishbone suspension with adjustable in-board shock absorbers. Inside is a stunning, CNC'ed aluminum shifter to operate the six speed transverse manual transmission. 
If you're not the type to bask in excess engine noise, there's also a Rockford Fosgate premium music system with Bluetooth capability. Four-point quick-release seatbelts and carbon fiber seats come stock, but leather seats are also available as an option. 
Limited to just 499 examples, the Jannarelly Design-1 starts at around $112,000. Visit the marque's website for further details.