The Jannarelly Design-1 Is A Cool Retro Roadster For Throwback Buffs
Who says they don't make 'em like they used to?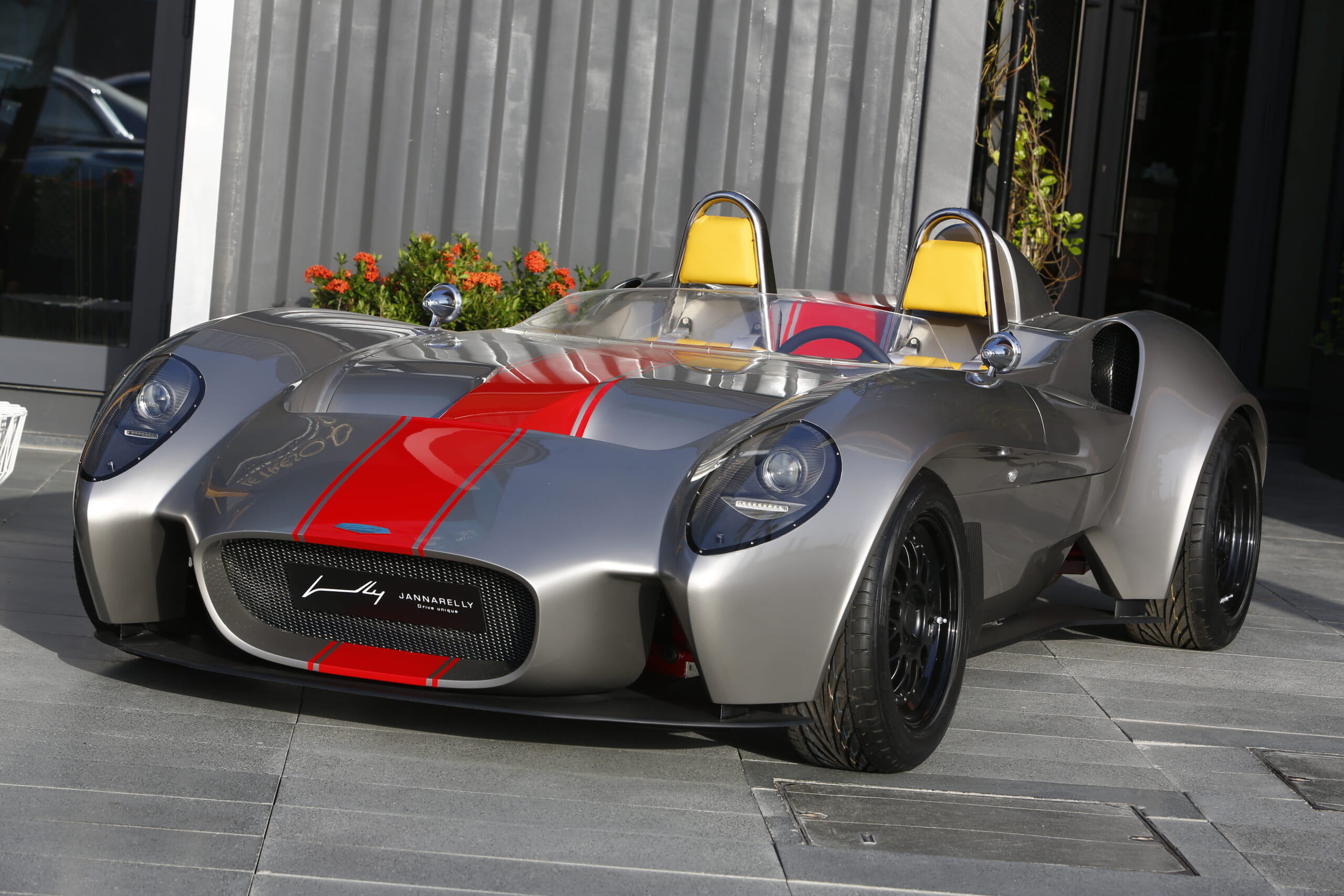 You may already know car designer Anthony Jannarelly's work from the audacious $3.4 million W Motors Lykan Hypersport, but now the Frenchman has set up his own company to build an equally desirable, but much less expensive throwback roadster, the Jannarelly Design-1.
The riveting new Design-1 takes its inspiration from classics like the Shelby Cobra and the Ferrari Dino 246GT.
"The Jannarelly is a tribute to the golden age of sports cars for today's drivers" Anthony Jannarelly explained in a release. "It was conceived to be the start of an emotional journey through the essence of motoring: the thrill of driving and the emotion of owning a beautiful object expressing their very own self with the same free spirit taken from the golden age of sports cars"
As with the classic Cobra, the Design-1 is built on a steel tube frame chassis, though it uses Corvette-like fiberglass and carbon fiber in place of the Cobra's aluminum body panels.
The drivetrain more closely reflects the Ferrari Dino influence. As with that car, the engine is a transverse V6 sitting behind the cockpit to power the rear wheels. In this case, it is a 304-horsepower version of the well-regarded Nissan VQ-series V6, mated to that company's six-speed manual transaxle, as seen in the front end of Nissan Maxima sedans.
With an expected curb weight of about 1,600 lbs., the Design-1 will be plenty quick even without the benefit of a multitude of cylinders or a proliferation of turbochargers. Acceleration to 60 mph should take just 4 seconds and the car tops out around 135 mph, which is plenty when driving with an open cockpit.
The company said it has taken orders for 20 of the planned run of 30 initial Design-1s, with the first cars being delivered to customers this summer. Jannarelly is working on a plan for US distribution and says that about 80 potential North American buyers have expressed interest in the car. The expected US price will be about $80,000, according to a spokesman.
That means you can buy 42 Design-1s for the price of a single Lykan Hypersport, though the new car may be just as cool as Jannarelly's previous design