The 707-HP Hellcat-Powered Jeep Trackhawk Is Now The World's Most Powerful SUV
Who doesn't need a 4×4 that goes 0-60 in 3.5 seconds?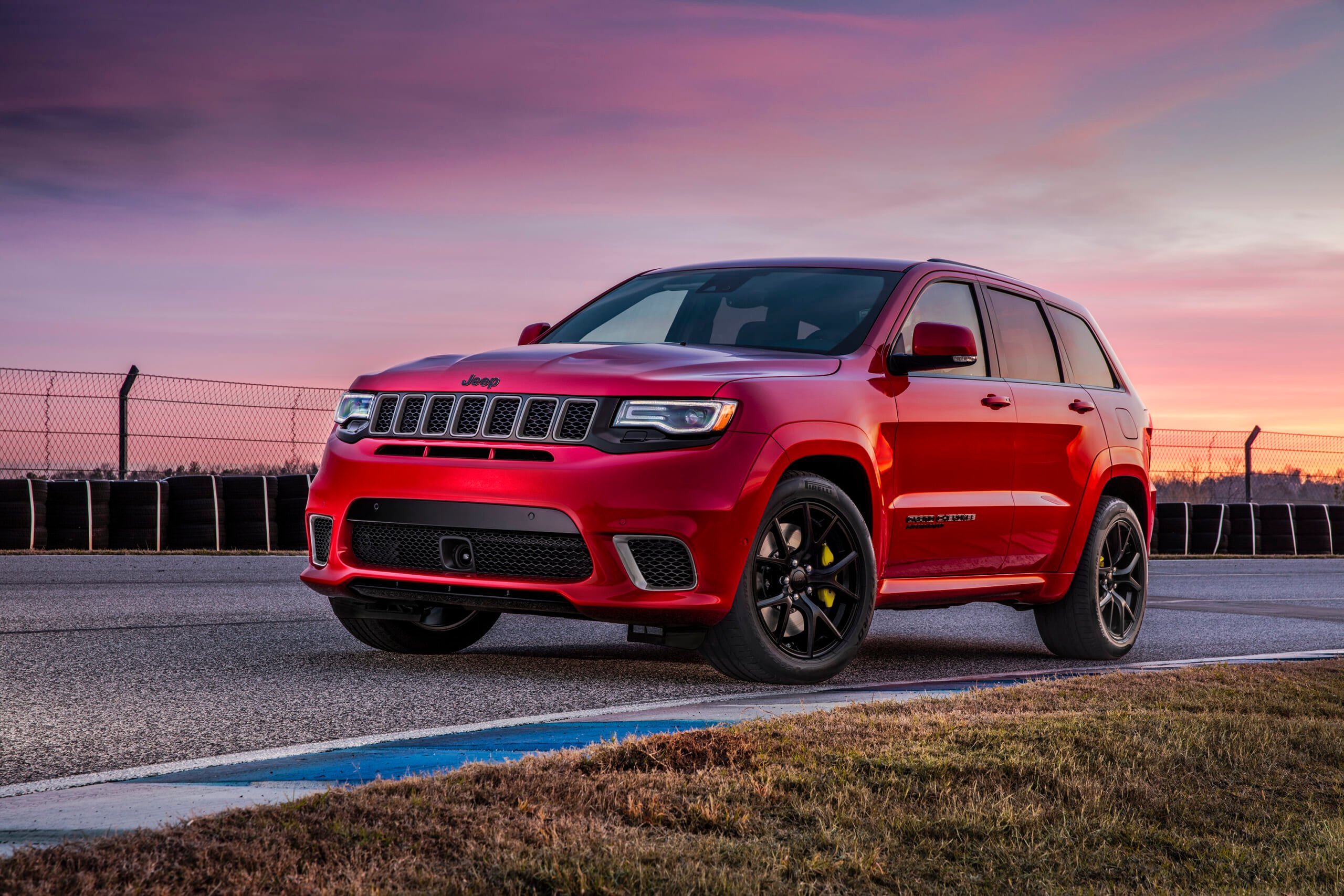 Is there any model that Chrysler can't make better with the installation of its supercharged 707-horsepower Hellcat Hemi V8 engine? We don't know, but appreciate that they keep trying new ideas, like the Jeep Grand Cherokee Trackhawk.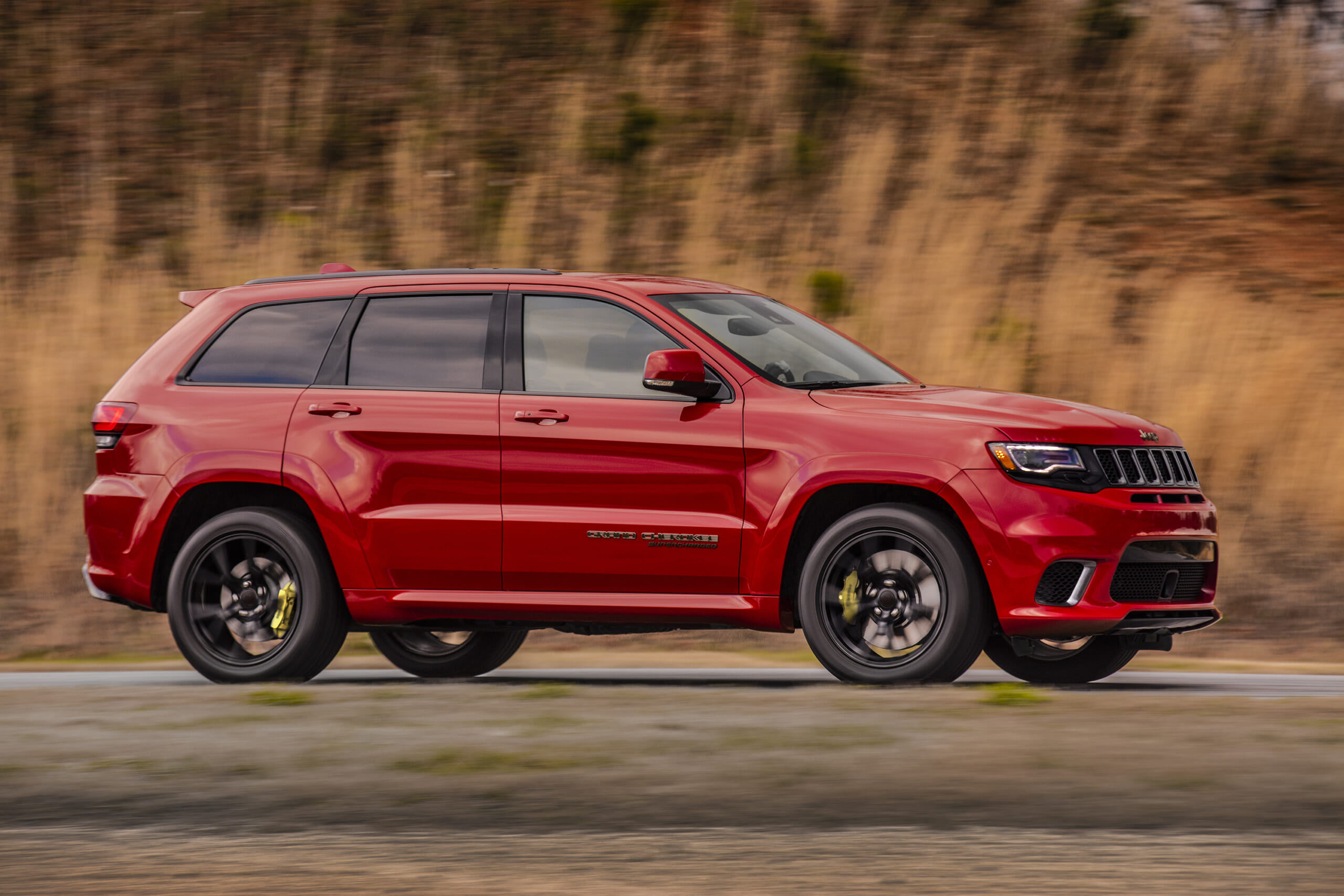 With Jeep's off-road tradition, a hyper-powered asphalt-capable Grand Cherokee might not be an obvious move, but we love the Hellcat engine and previous Grand Cherokee SRTs have been incredible machines, so we can't wait to give this one a try.
Bolting the Hellcat into the Grand Cherokee produces 0-60 mph acceleration of 3.5 seconds, an 11.6 second quarter mile at 116 mph and a top speed of 180 mph.
Monster Brembo brakes haul the Trackhawk down from 6o mph in 114 feet and the fat 20-inch Pirellis on 10-inch wide aluminum wheels contribute to a .88g capability on the skid pad.
The Trackhawk's cabin is made posh with standard Nappa leather and suede seats, black chrome trim and a 7-inch driver information displace screen. Even better is its invisible noise cancellation technology, which hushes the booming noises that fat tires, loud exhausts and wagon-style bodywork conspire to produce.
The Trackhawk is still a Jeep, and that means standard Quadra-Trac on-demand four-wheel drive, with an automatic drive mode, plus specialized modes optimized for sport, track, trailer towing and snow driving. 
All of us fearing a Ferris Bueller's Day Off situation at the valet will be relieved to know that the Trackhawk includes a valet mode which slashes engine power, locks out first gear, prevents manual gear changes, disables launch control and sets the stability control system to maximum.
Look for the Grand Cherokee Trackhawk to begin arriving in Jeep showrooms in the fourth quarter of the year.