This Road-Devouring Jeep Wrangler 6×6 Is Powered by a Massive Corvette V8
Salute the ultimate American ride.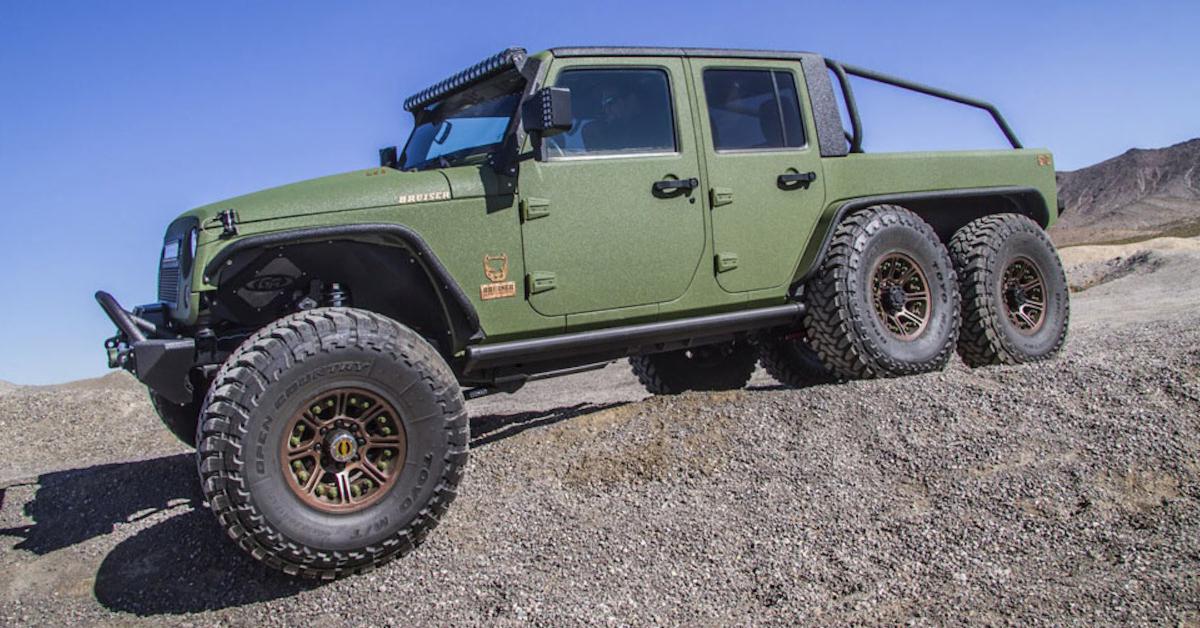 Bruiser Conversions
Whether they be ultra-luxurious pickups, hardcore haulers, or even drop-top wonders, there's nothing like a 6×6. But we've never seen anything quite like this.
The mad geniuses at Bruiser Conversions have converted a humble Jeep Wrangler into the mighty beast you see before you.
Motor Authority has the gritty details:
Starting with a Wrangler four-door, Bruiser stretches the rear to accommodate the truck-style bed and an extra rear axle. Both of the rear axles are customized Ford nine-inchers equipped with 4.88 gears and Detroit lockers.

An Atlas Twin Stick transfer case distributes the power as needed. And it is indeed plenty of power thanks to the 6.2-liter V-8, in this case General Motors' popular LS3 unit, mounted in the nose.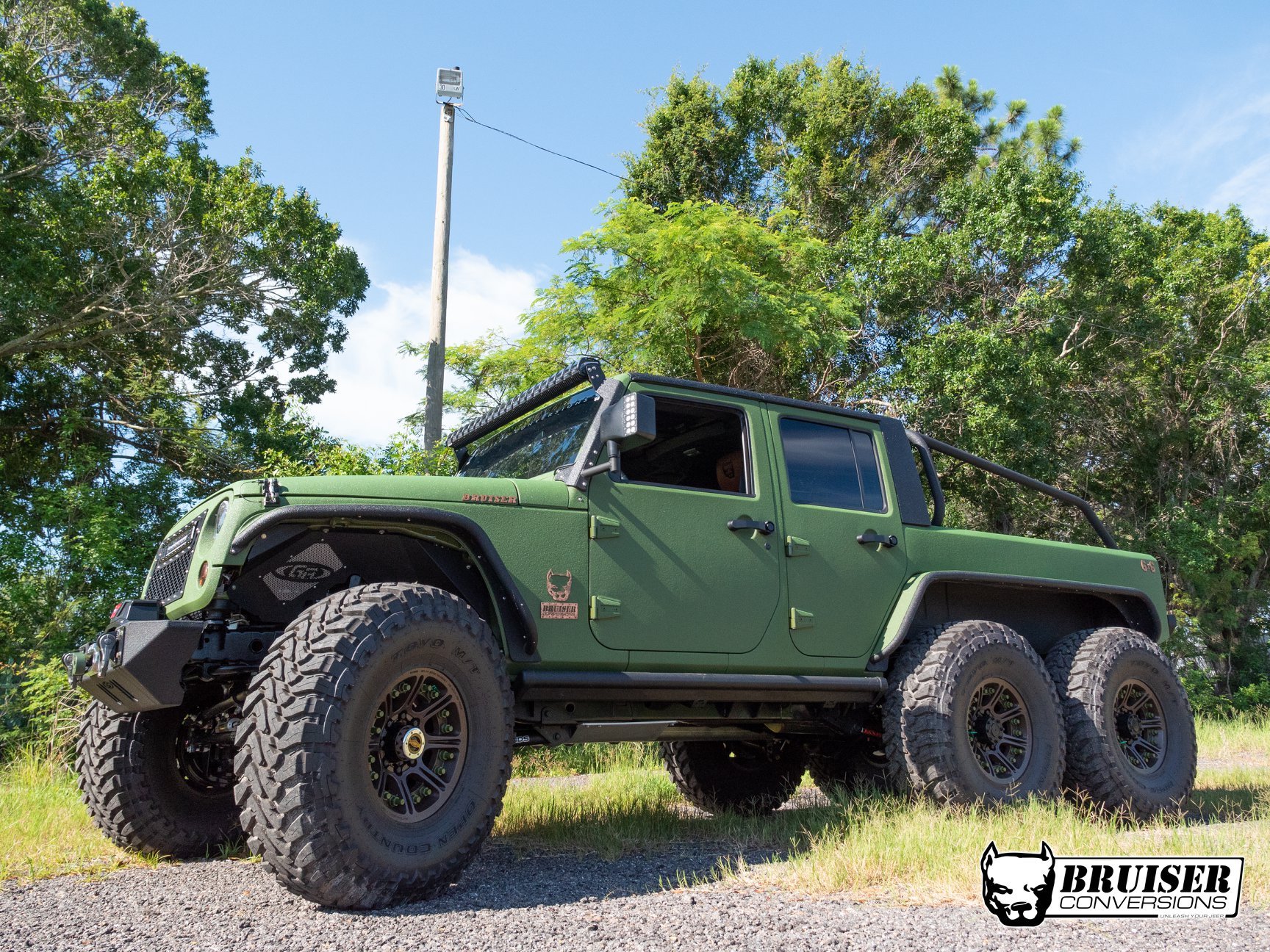 This rig is designed to show off the LS3 kit that Bruiser Conversions has created for Jeep owners. Once installed, the Wrangler has 450 horsepower on tap, and this six-wheeler is going to need all of that to get rolling. Bruiser has installed six 40-inch tires set on 17-inch beadlock wheels. The rotating mass here is basically its own solar system at this point.
Yeah, that's a 6.2 liter 'Vette engine in there…
There's no doubt, adding two wheels is the ultimate automotive aphrodisiac.