Finally, You Can Now Own A Personal Jetpack
It's about damn time.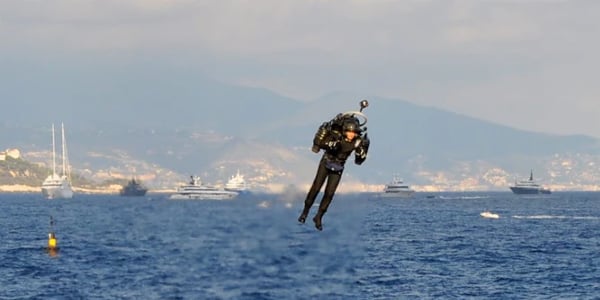 Whether inspired by Boba Fett, Iron Man or an epic rendition of "Rocket Man," it's always been your dream to fly with rockets strapped to your back. Well now's your chance. Because JetPack Aviation is planning to deliver actual flying jetpacks this coming spring.

The video at bottom shows David Mayman, the company's CEO, successfully test flying their newest JB-10 model last month in Monaco. With a top end of 100 MPH, it's considerably faster than the JB-9 Mayman flew around the Statue of Liberty last year. And it can climb up to 10,000 feet high, at a rate of 1,000 feet per minute with roughly 10 minutes of fuel. (We'll let you do the math on that one.)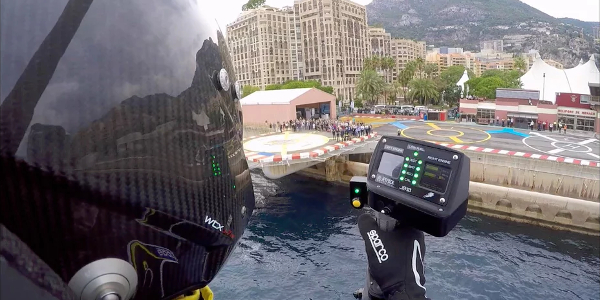 If you just want to strap on a jetpack for a (thrilling but responsible) joyride, you still have a couple of weeks to enter their contest. But if you're truly interested in owning one, as New Atlas points out, only "well-qualified buyers" need inquire. This applies to both financial and safety considerations.

How does it compare to other jetpacks? Good question.

The Martin Aircraft Company's version—designed for both first responders and serious golfers—operates on regular automotive gas for up to 28 minutes with a ceiling of 2,500 feet. And the other one you may have seen the Dubai Jetman flying (possibly while playing chicken with an A380), is more of a fixed-wing affair, not meant for Vertical Takeoff and Landing.
That's why JetPack Aviation calls its products the "world's only true jetpack." They're not necessarily looking for daredevil, adrenaline-junkie types. Just well-off, well-balanced individuals like themselves who share the dream of backpack-enabled flight.

h/t: New Atlas