Rocker John Oates' Custom Porsche Will Make Your Dreams Come True
The Hall and Oates guitarist has a killer collection of classic Porsches.
Left: Getty Images
John Oates isn't just half of one of the most successful pop duos ever—he's also longtime Porsche lover who owns one of the coolest restomods we've ever seen. 
It's not a $1 million 1965 Mustang or a 1,000-hp 1968 Dodge "Super Charger," but something a little less fearsome, and a lot more elegant: a bespoke 1960 Porsche 356. 
Oates commissioned Emory Motorsports—a company that's created a brand around building their "365 Outlaw" version of Porsche's first production model—to deliver a classic example with modern performance. Take a closer look in the gallery here:
Founder John Emory detailed key changes they made to what began as a damaged 356B Cabriolet donor car. 
"When people hear custom, their minds tend to go to the outrageous, but our work is all about restraint," Emory said in a press release. "John's 356 is perfect example."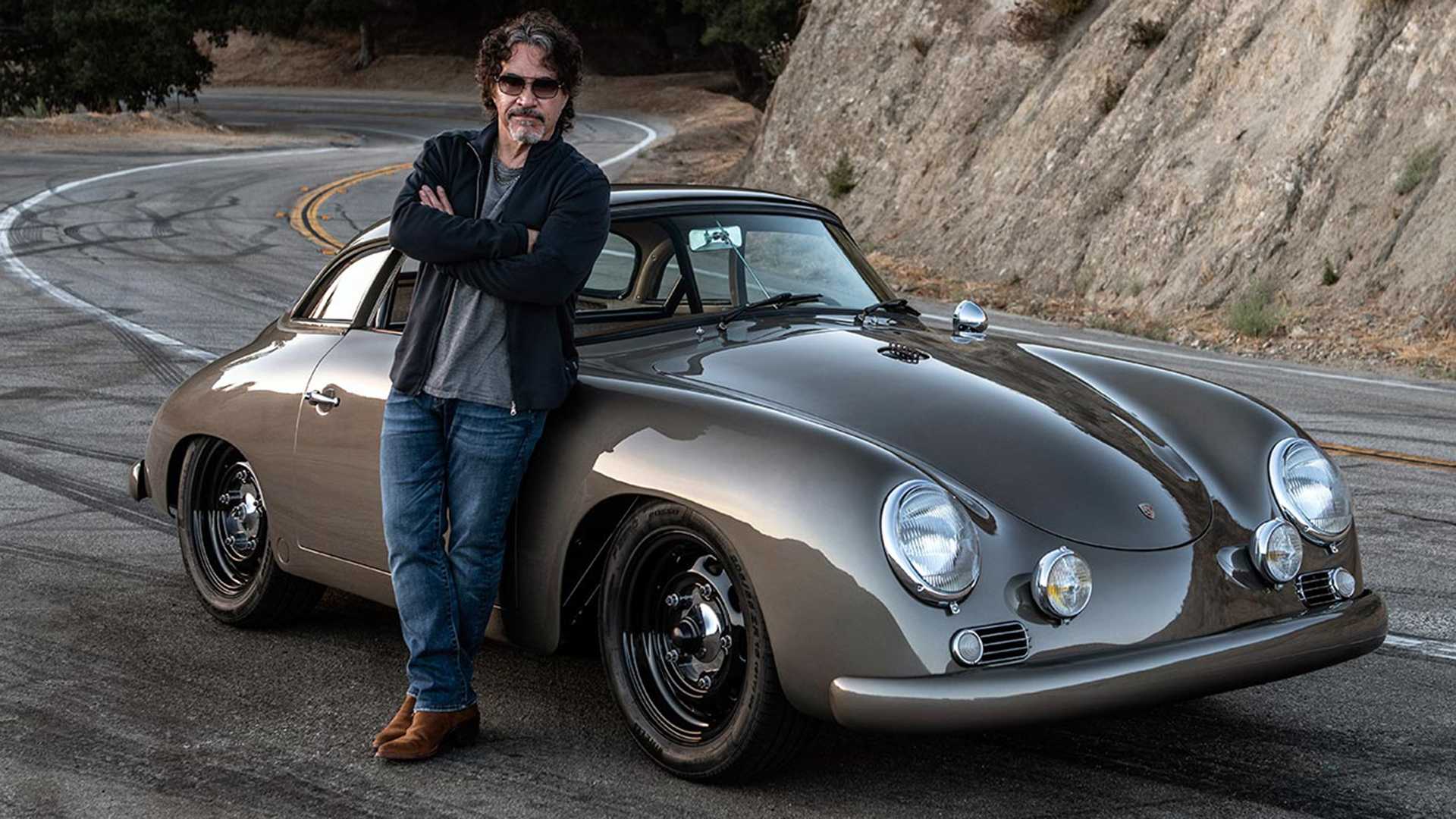 "The body began life as a 1960 356B Cabriolet, which had a removable hard top. We replaced the car's damaged nose with 356A-style bodywork, but leaned it back for a sleeker appearance. We also modified the windshield frame the same way."
Emory made sure that vehicle's design stayed true to its roots. 
"The removable hard top was tailored to create a more streamlined roof profile, and we integrated body-hugging 356A-style bumpers. Everything is presented in the same way a new 356 would be rolling off the line. The key difference is the subtle changes Emory Motorsports makes to the original design."
Its rear-mounted power plant is one of Emory's 200-horsepower "Outlaw-4" engines, which is mated to a Porsche 911 aluminum-case 5-speed transmission.
An independent rear suspension from an early 911 equipped with Koni adjustable shocks gives Oates' 365 modern handling.
Oates also worked closely with Emory to design the interior with eye-catching Hydes cognac leather throughout, Porsche Speedster-style seats and 2-point seatbelts.
He debuted his "Emory Special" 365 at the Porsche Experience Center in Atlanta during the German automotive company's 70th anniversary celebration.