'Future Storm' Is the Custom Honda Straight Off the Set of 'Tron'
The future is now.
The Honda Hawk GT NT650 was a circa 1990 entry-level V-twin sportbike that paved the way for the long-running favorite Suzuki SV650.
With its massive aluminum perimeter frame and single-sided swingarm, the NT650 possesses the fundamenals of a serious sportbike, but with little enough power that it is a benign ride.
In other markets Honda offered an even less powerful 400 cc version of the NT, and that was the foundation of K-Speed's 'Future Storm' custom machine.
A shortened custom tail section makes Future Storm a single-seater, exposing the beefy rear tire, shock/spring assembly and single-sided swingarm.
Unique fabricated shrouds over the front forks lend the bike a futuristic Tron aesthetic. This silver bodywork contrasts to the blacked-out frame, swingarm and engine, which would usually gleam in polished aluminum.
Naturally, Motogadget supplies the minimialist lights and instruments.
The best park of Future Storm's mods is that they are equally applicable to the bigger U.S.-spec NT650, so your version of this rad ride can be more muscular.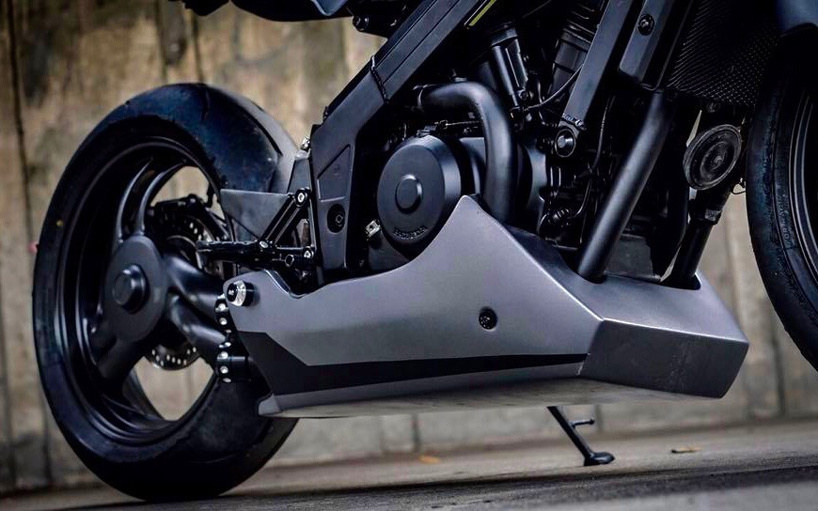 h/t: DesignBoom