The Karma Revero Hybrid Aims to Be a Luxurious Tesla Killer
The sexy new electric sedan has a solar roof that powers the car.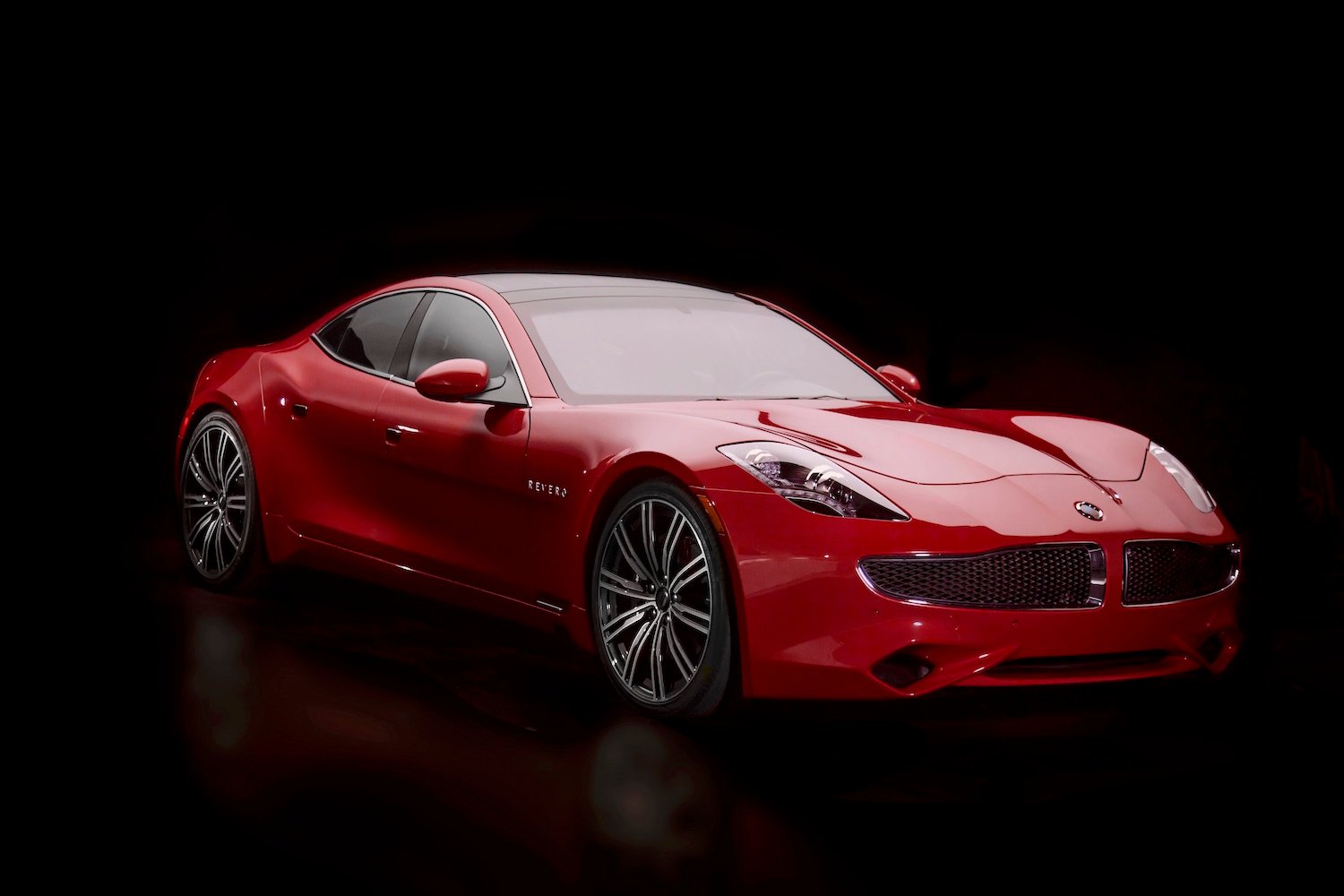 Karma Automotive just revealed the first official image and video of the eagerly awaited Karma Revero, a luxury electric sedan that will aim to take a big bite of Tesla's market share when it debuts next month.
"Serving a mass market is not, and never will be, our purpose," Jim Taylor, Karma's chief revenue officer, said in a statement squarely aimed at Tesla's entry-level Model 3, which some may feel dilutes the brand.
"The Revero is for a discerning group of individuals who desire beautiful, clean vehicles and a memorable ownership experience," Taylor says.
Based on the Fisker Karma (above), the California-based, Chinese-owned company says each Revero will be truly unique, with individually crafted details like hand-painted badges on the front and rear of every vehicle. 
https://www.youtube.com/watch?v=MKP0bJsBNes
It will also be the first model sold in the U.S. with a solar roof that will power the vehicle.
Existing Fisker customers will get first dibs on the Revero, which will also boast super fats charging speeds and extended range, via a special VIP website.