The Latest Cruiser From Keanu Reeves' Arch Motorcycles Is the Sleekest Yet
Whoa.
Keanu Reeves' two-wheeled passion project, Arch Motorcycle, continues to evolve from a fairly standard off-the-shelf custom Harley clone into something truly unique, with the limited-edition Method 143 power cruiser.
Where earlier models relied on typical steel tube frame construction, the Method 143 has carbon fiber backbone that incorporates a racing style fuel cell. 
The bike's wheels are also made of the extremely light composite material.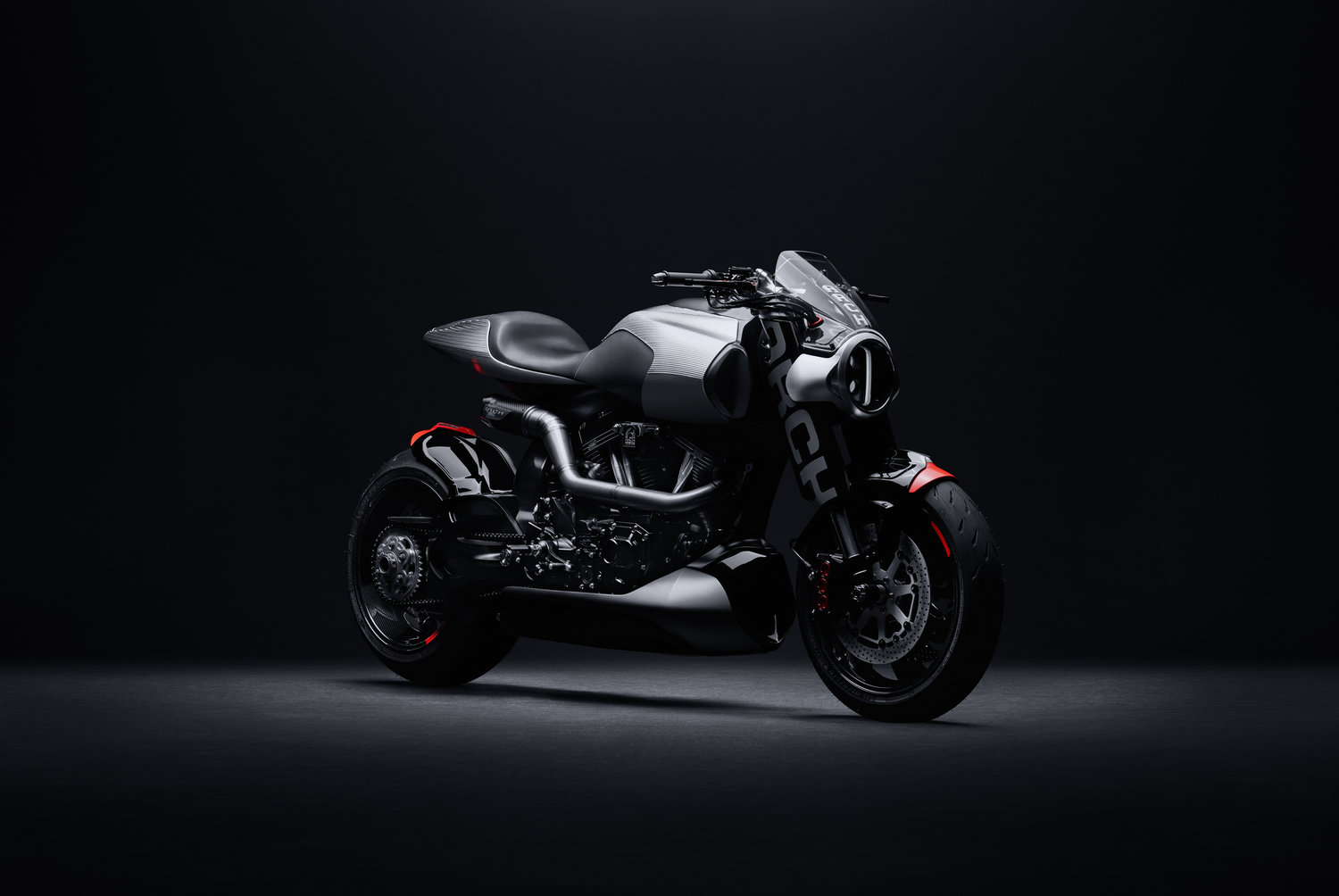 The rear subframe is beautifully computer-machined from from a chunk of solid aluminum, as is the single-sided rear swingarm.
Front and rear suspension is by racing supplier Ohlins, with tuning specified by Arch.
The brakes are more racing-grade equipment. They are ISR six-piston monobloc radial mount calipers at the front, with similar four-piston calipers at the rear.
The "Method" name is an apparent reference to Keanu's day job, while the "143" refers to the bike's S&S Cycle 2,343cc air-cooled V-twin engine's size measured in cubic inches like an old muscle car.
Keanu's only building 23 of these tech showcases, so the time to act is now.