Get a Peek Inside Ford's Super-Secret New GT Supercar
Go where no gearhead has gone before.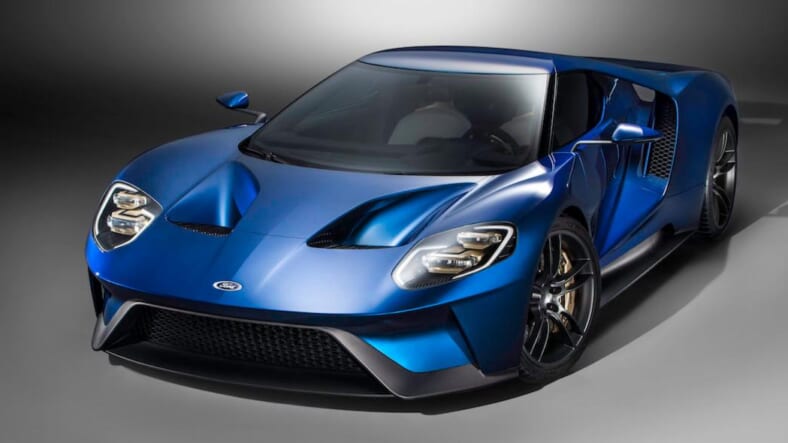 It is good to be Ken Block. When you aren't busy shooting the latest Gymkhana video or building crazy modified Fords like the Hoonicorn to drive in them, you get to spend your time leaping over jumps in the factory Focus Global Rallycross race car. And, you get access to the super-secret Ford GT.
" tml-render-layout="inline
Fortunately for us, Block isn't great at keeping secrets, so he posted this video on Instagram showing him getting a look at the inside of the GT. Production of the amazing supercar is getting close (finally!), so this is a better representation of the car's final configuration than photos the company released previously showing the concept car's cabin.
Visible in all the photos is the red button that fascinated Block. It looks like a starter button, but maybe it actually fires the ejector seat. We'll just have to wait and see.