Ken Block's New Hoonifox Is His Craziest Custom Mustang Yet
A musclebound Mustang fit for Ford fanatics.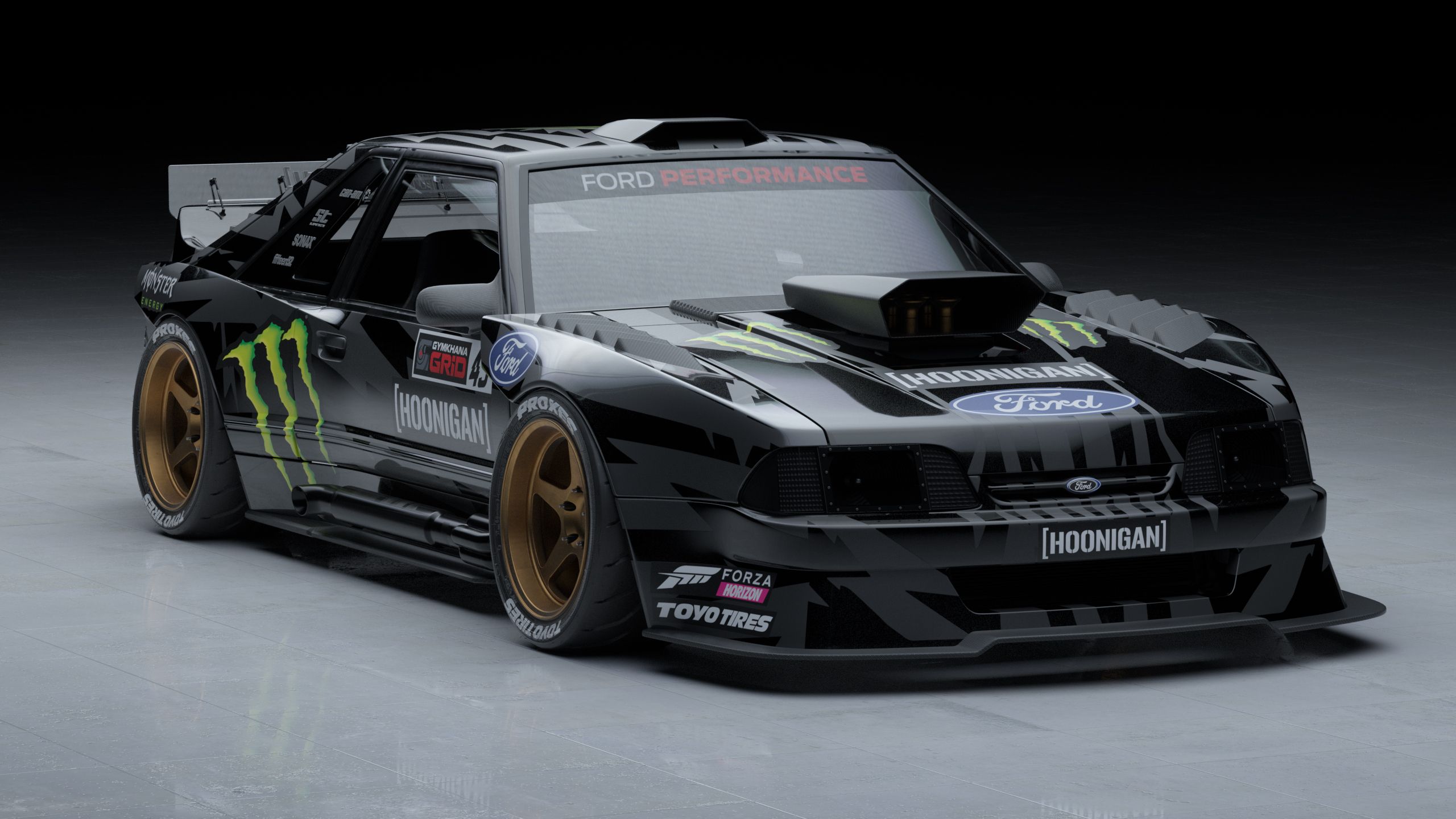 Ford Performance has unveiled Ken Block's latest hellacious hooner—a Fox-bodied Mustang that's dripping with aggro racing style.
The perennially sideways stunt driver joined forces with expert 3D artist Ash Thorp—the designer of the Batmobile that Robert Pattinson will pilot as the new Batman—to render the "Hoonifox" with cues from Block's OG 1965 Hoonicorn. 
Details include Mustang GT louvered taillights and window louvers, while decidedly aggressive components include modern World Rally Cross-inspired fenders and a sponsor-clad livery.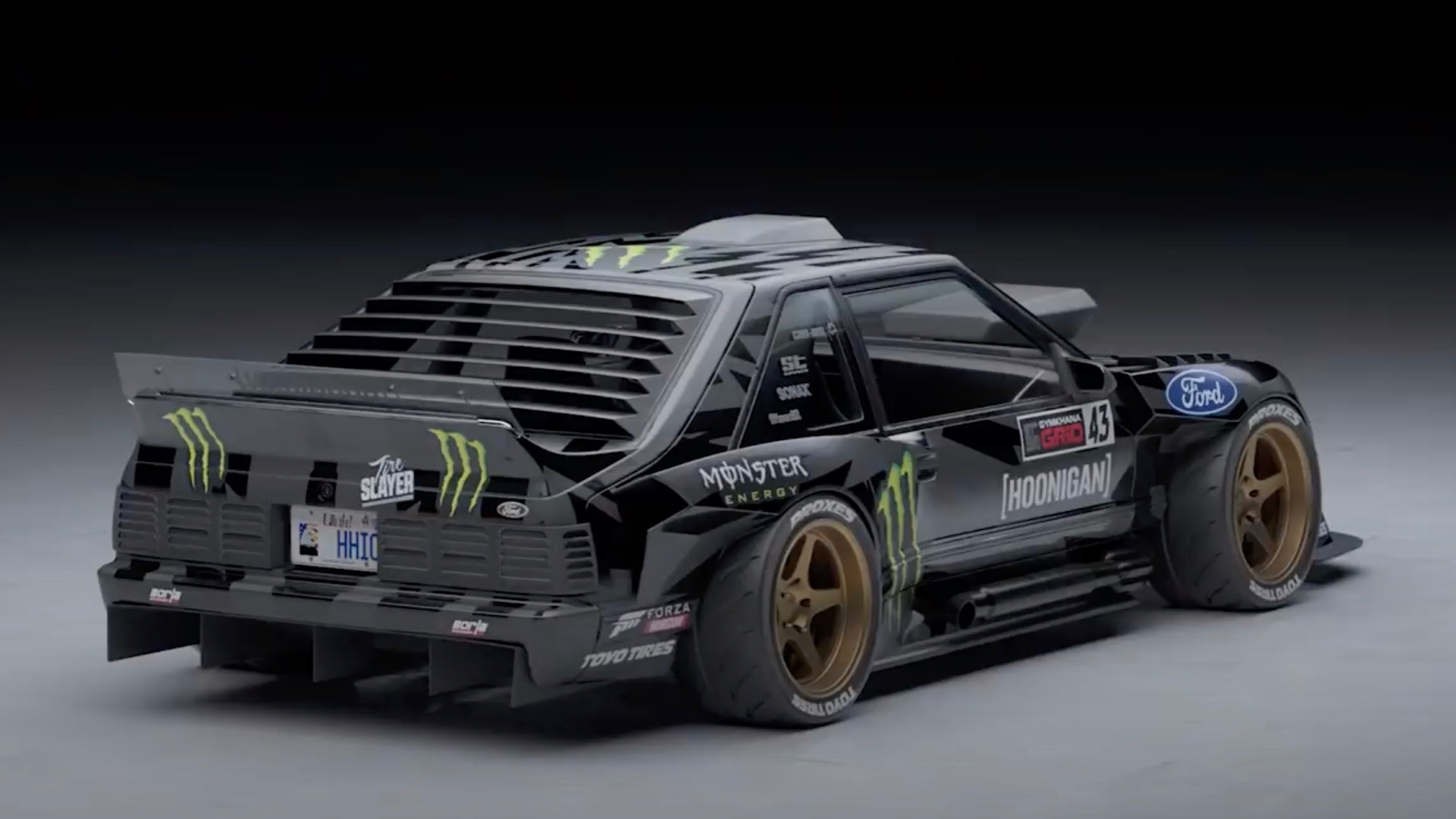 Mechanical specs haven't been announced, though the Hoonifox will obviously get a rally-spec AWD transmission system for maximum tire-shredding potential. A number of Ford powerplants are being considered, including the EcoBoost V6 (good one, Ford performance), a Roush V8, or even a souped-up Mustang Mach E drivetrain. 
Ford recently showcased a 1,400-horsepower electric drivetrain in the ridiculously fast Mustang Cobra Jet dragster, which makes it easier to imagine Block whipping a combustion-less Hoonifox around.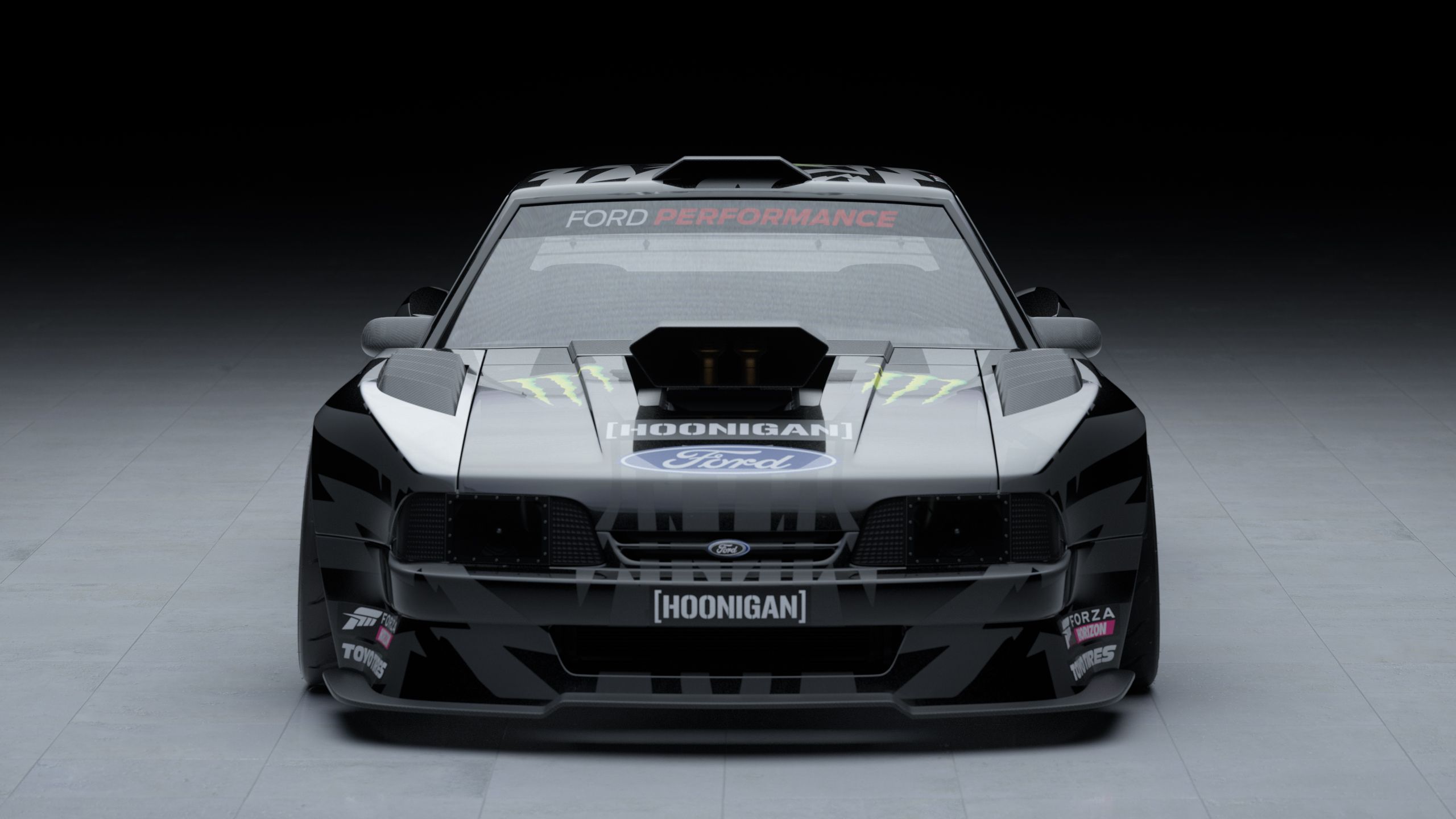 In a 20-plus-minute video released on the Ken Block YouTube channel Block, Thorp, and Hoonigan Industries CCO Brian Scotto give an behind-the-scenes glimpse into the creative process that goes into developing Hoonigan Racing Division rides—watch it in the video above.
Despite still being in the concept phase, Block says "I absolutely want to build the Hoonifox." We're totally here for it.