The 1,400-HP Hoonicorn 2 Is Ken Block's Most Terrifying Ride Ever
Say a prayer for the drifting king.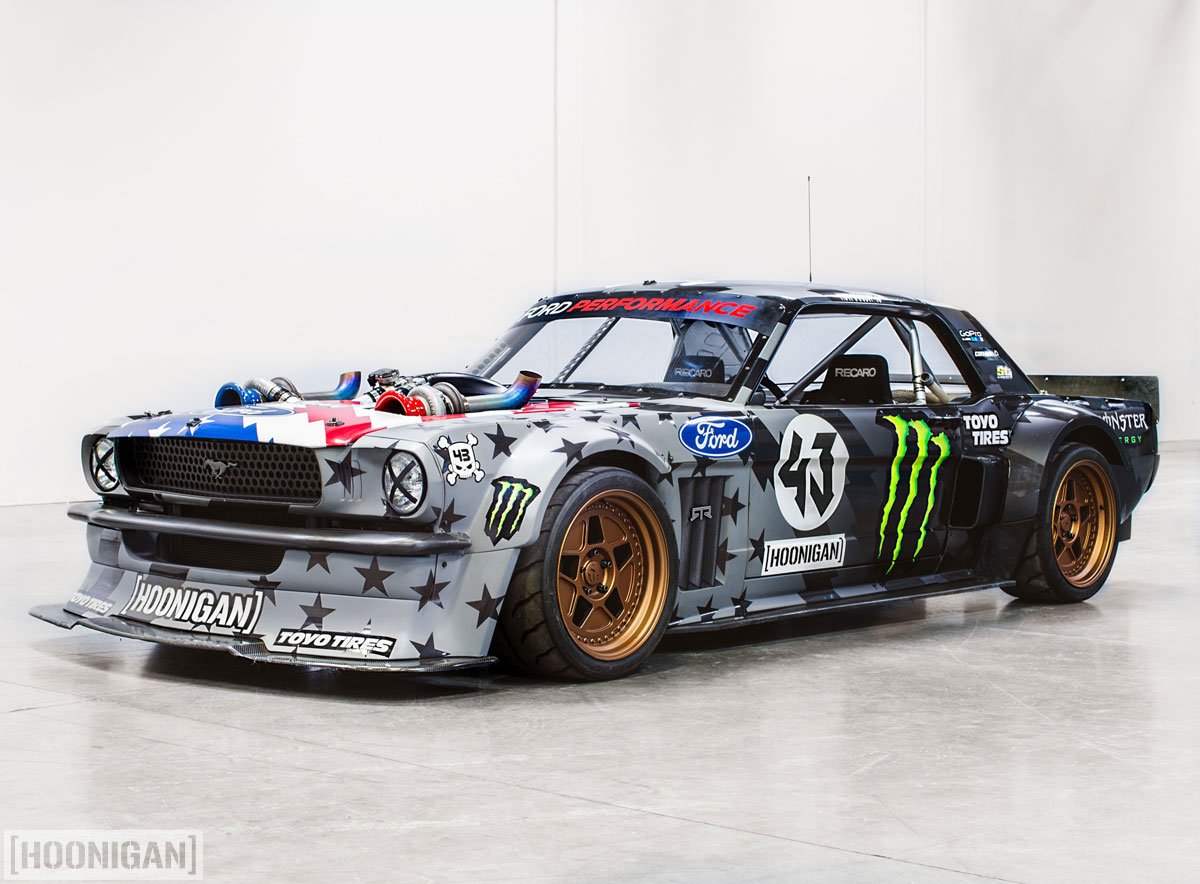 Obviously, Ken Block's '65 Mustang "Hoonigan" was lacking power back when he shot the drift video "Gymkhana 7" using the all-wheel-drive Pony car. So he bolted on twin turbochargers and switched to methanol fuel (yes, like top methanol dragsters use) to boost Hoonigan's 410 cubic inch V8 to a stunning 1,400 horsepower. Yikes.
That's not the methanol fumes making your eyes water, it is the shocking power from the engine.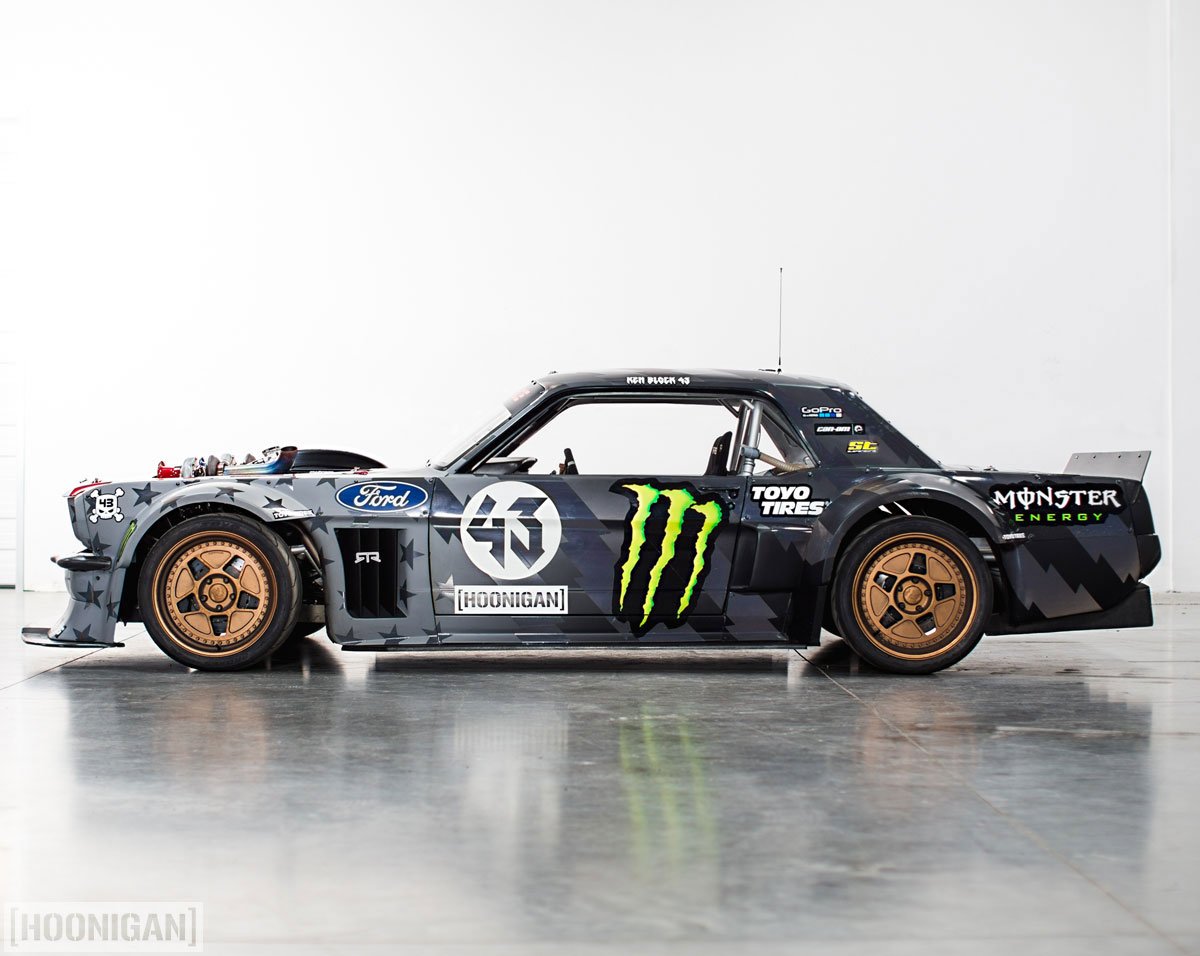 To signal the newfound power—in case you can't see the turbochargers protruding through the hood—Hoonigan wears a patriotic red, white and blue paint livery up front, while retaining the previous black in the rear.
The car's insane horsepower has stunned even the tire smoke-addled Block. "When I say that this is the absolute most frightening thing I've ever driven, I'm not exaggerating… at all" he stated. "The motor revs and spins my Toyo tires to destruction so quickly that I can't change the gears fast enough. It's genuinely a mind-numbing, crazy experience to try to drive this thing. It's amazing."
Look for this new, scarier Hoonigan in an upcoming Gymkhana drift video soon.