A Ferrari Designer Just Unveiled a Glorious $2.5 Million Supercar
Say hello to the ferociously cool, V-12-powered Kode57.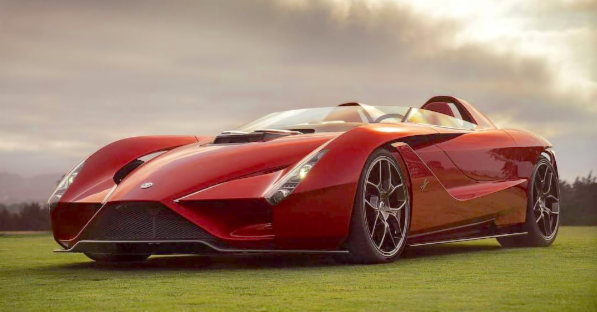 Ken Okuyama aspires for his supercar design shop to be Japan's equivalent of famed Italian coachbuilders such as Pininfarina, where he worked when he dreamed up beastly beauties like the Ferrari Enzo and 599.
He's introduced several flashy car designs when he isn't busy designing eyeglasses, furniture and other household items, and now Okuyama has unveiled a car he intends to build and sell, the Kode57. 
This is a $2.5 million, 692-horsepower V12 two-seat roadster designed to recall classics of the 1950s, hence the "57" portion of the car's name.
Okuyama plans to build just five of the low-slung convertibles, in collaboration with German tuner Novitec Rosso, which also built this faster Ferrari. 
Notivec provides the car with its own design wheels and an adjustable suspension that is tuned specifically to the owner's tastes and that can raise the car 45 mm to clear speed bumps and other obstacles.
Apparently they'll be checking with Floyd Mayweather for his suspension turning requirements because Celebrity Car News reports that the retired boxing champion/exotic car collector already ordered one of the five cars for his ridiculously tricked-out garage.
The Kode57 employs an aluminum space frame beneath carbon fiber bodywork, with classic long-nose, short-deck proportions and a minimal windshield to convey the car's sporting intent.
Less traditional are the rear-hinged scissor doors, which should amaze the crowd the car is sure to draw everywhere it stops. You can find many gorgeous pictures of the car at photographer Jordan Shiraki's site.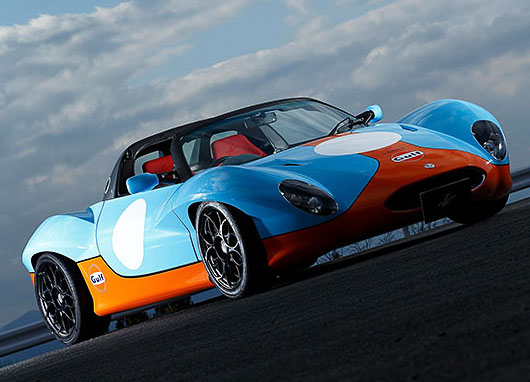 Okuyama's past works have been equally eye-catching, with beauties such as the Kode9 Spyder and the Kode7 Clubman, which have debuted at past Tokyo Motor Shows.
With one of the Kode57s already gone to Mayweather, you better act quickly to grab one of the remaining four rides.