The All-New Stinger Is a Droolworthy $33K Rocket, And You'll Never Guess Who Makes It
This could be the hottest new car of the year.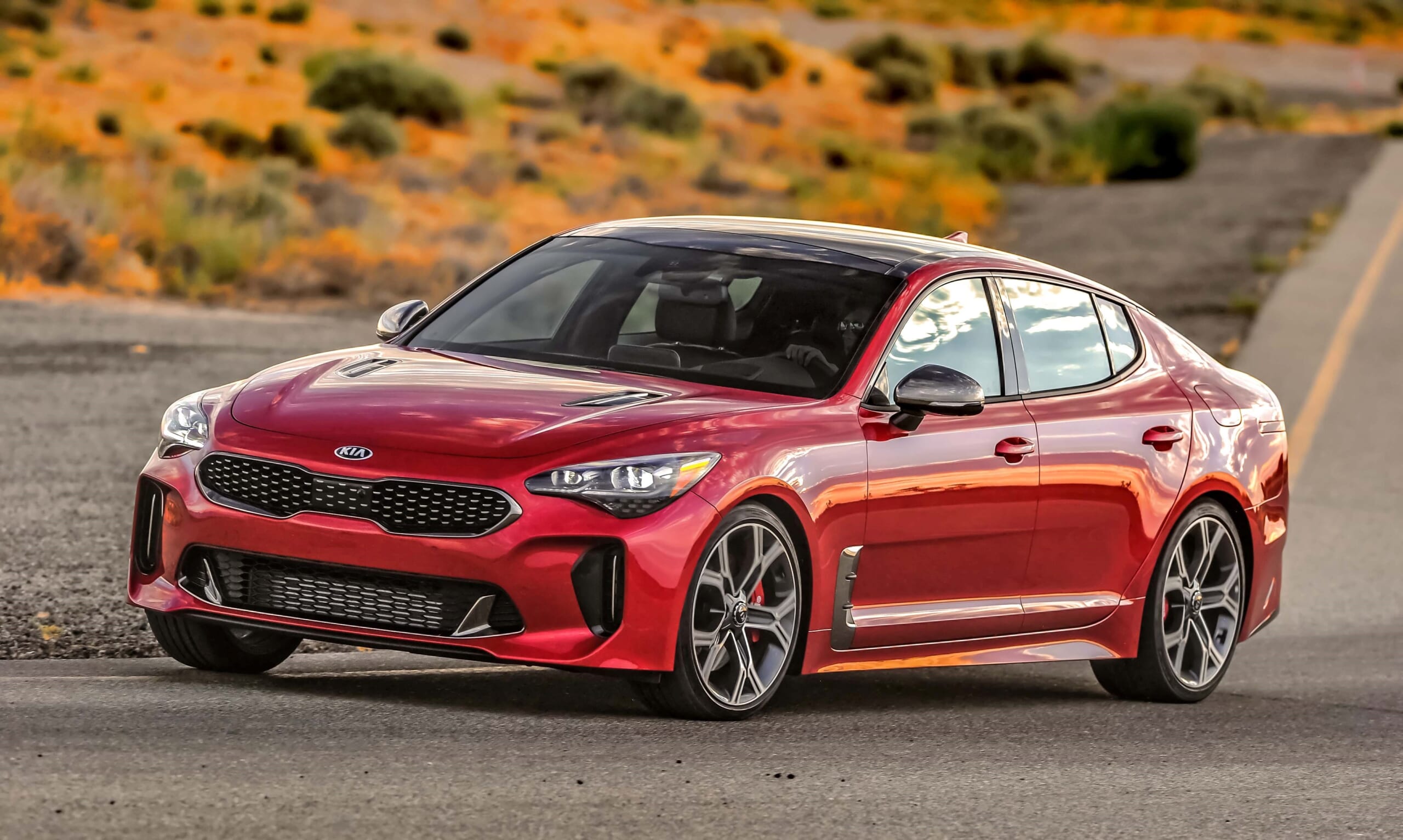 Kia has announced Korea's arrival as a player in the sport sedan segment with a racy-looking four-door that has the twin-turbo V6 power to back up its sleek styling. If looks and performance aren't enough, the Stinger has an eye-catching low price that should encourage shoppers to add it to their German car shopping list.
https://www.youtube.com/watch?v=hMWHvkhvRo4
Consider the details: The Stinger GT's 3.3-liter twin-turbo V6 produces 365 horsepower and 376 lb.-ft. of torque, accelerating to 60 mph in 4.7 seconds and a governed top speed of 167 mph. That's quicker than a Porsche Panamera V6, Kia is happy to point out.
"The Stinger really is a dream car for us and after years of commitment and hard work from a passionate group of designers, engineers and executives around the world, that dream is now a reality," said Orth Hedrick, vice president of product planning for Kia Motors America. 
"From its GT concept-car origins to the years of tuning and refining on the legendary Nürburgring circuit, no detail was too small to be obsessed over, and the result is simply stunning."
While the car business reached "peak Nurburgring" the day that Acura announced that it had done development work for the MDX kid carpool machine on the famed German racetrack, development engineers at Hyundai and Kia point out that they find value in testing at the track because of the opportunity to interact with engineers from their German rivals, which is a fair point.
The Stinger's bargain pricing is for the standard 2.0-liter turbo four-cylinder, which is $32,795 including an $895 destination fee. All-wheel drive is a $2,200 option on any trim level.
V6 pricing starts at $39,895, but the fully-loaded 'GT2' price is $50,395. That buys a limited-slip differential for putting down the power. Comfort items in this trim package include a 16-way power driver's seat plus a head-up display, lane departure warning, and adaptive cruise control standard.