This Totally Bonkers Snow-Track Kia Just Won Winter
Kia, we didn't know you had it in you.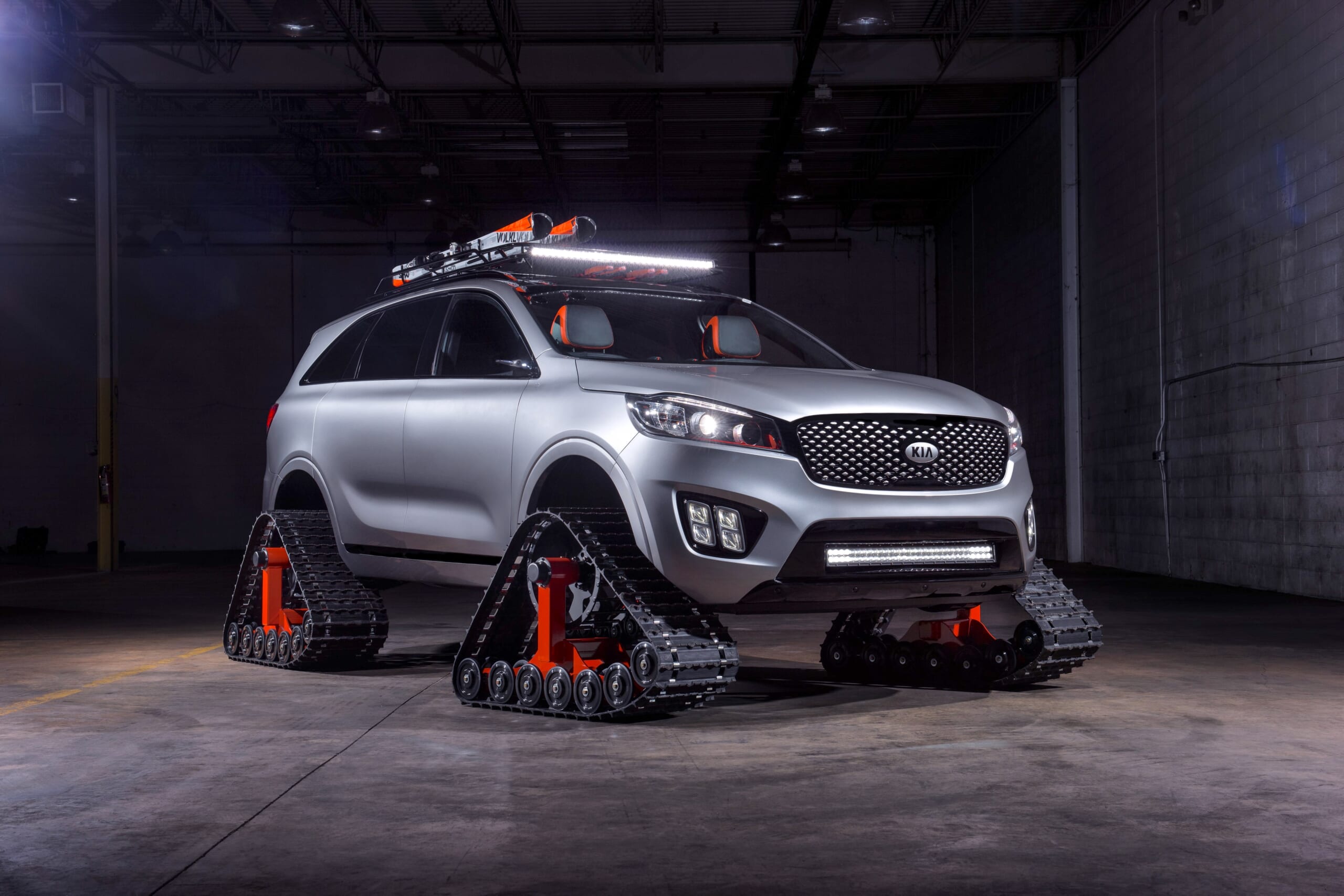 New Jersey's LUX Motorwerks doesn't want you to miss a single day on the slopes this winter, judging from the crazy snow-track-equipped Kia Sorrento SUV they built for the Specialty Equipment Market Association show in Las Vegas.
The Sorento Ski Gondola concept is all about cutting through the powder in style, comfort and warmth, thanks to the Dominator Rubber Tracks that replace its tires.
Lux also dispensed with the Sorrento's B-pillar, the post between the front and rear doors, and mounted the back doors on rear hinges, making it easier to clamber into the Ski Gondola's back seat while wearing cumbersome ski boots.
A waterproof Line-X spray-on rubber bed liner treatment on the Ski Gondola's floor provides durability against the melting snow dripping off your equipment that isn't kept outside on the custom metal roof rack.
The cabin's black and orange leather might not be as tolerant of such use, but it does compliment the orange and PPG Silver Metallic paint of the Sorento's exterior.