Koenigsegg Jesko Is the World's First 300 MPH Car
This 1,600-hp hypercar is absolute hell on wheels.
Koenigsegg
If you thought Koengisegg would never outdo its 280-mph Agera RS, aka the world's fastest car, think again. 
The powermad Swedish automaker just announced the brand new Jesko hypercar at the 2019 Geneva Motor Show. They claim that when fueled with E85 gasoline, the re-designed twin-turbo, 5-liter V8 pumps out 1,600 horsepower and can push the track-ready ride past 300 mph. 
That power plant, output and outrageous top speed should sound familiar, because they're virtually identical to those promised by the Hennessey Venom F5. 
While the the F5's engine has a larger displacement of 7.6 liters, the Jesko boasts the "world's lightest production V8 crankshaft," which weighs about 11 pounds less than its predecessor.  
Aside from the Jesko's sheer brawn, another point of interest is its innovative gearbox. The so-called "Light Speed Transmission" (LST) has nine speeds and an unprecedented seven clutches, yet it weights just 198 pounds including wet clutches, flywheel, fluids, starter motor and oil pumps.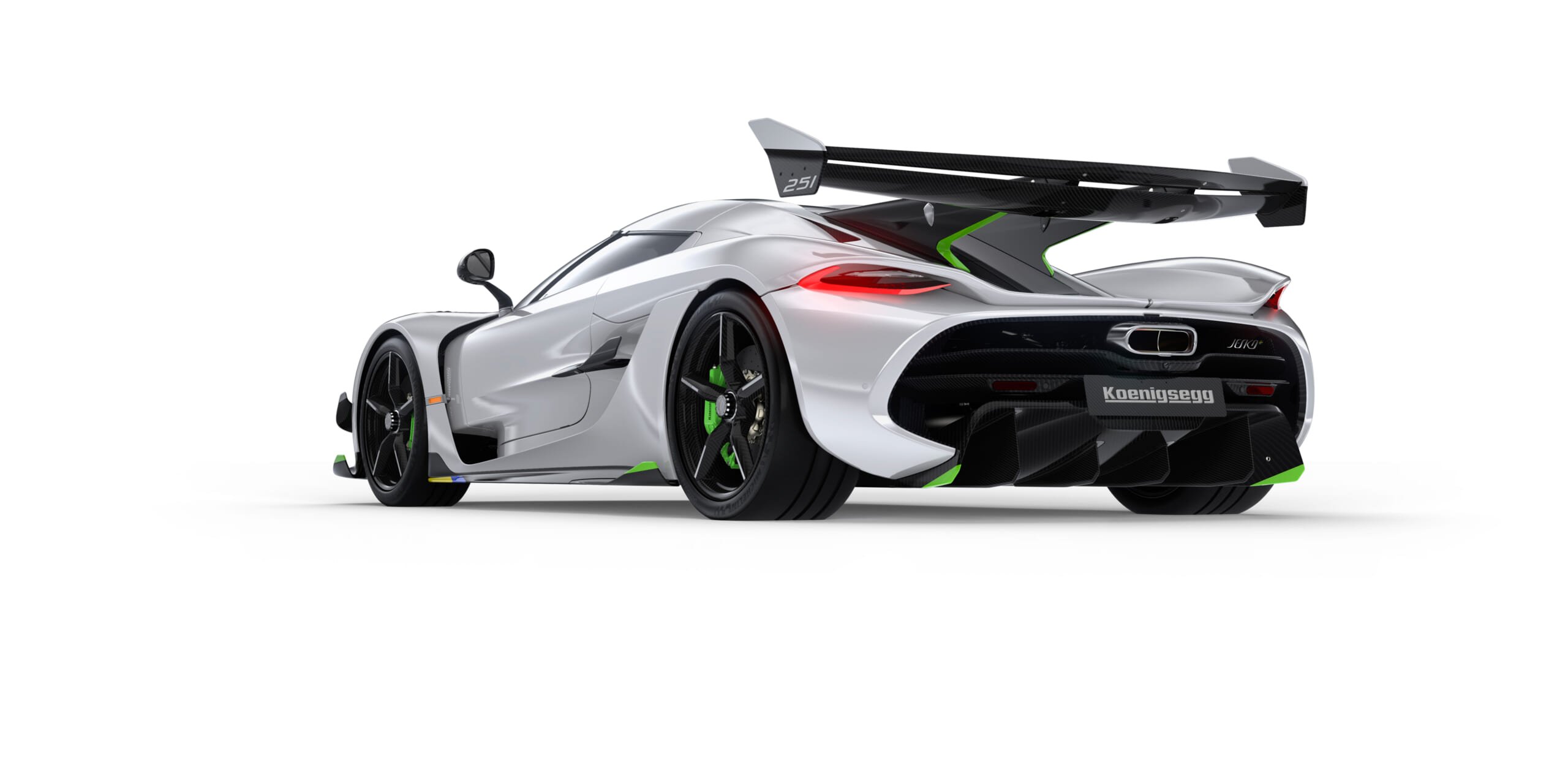 We'll let Koenigsegg explain why the LST is superior to a dual-clutch tranny: 
If you are in 7th gear and 4th gear is the optimal gear for maximum acceleration, the Koenigsegg LST will allow you to shift directly from 7th to 4th at lightning speed, without waiting for synchronization.

 In a traditional DCT, a driver would have to shift through 6th and 5th gears before getting into 4th, a loss of precious time and momentum.   
The Jesko is also equipped with exterior bits designed to help it navigate corners and stick to the pavement at speed. 
Road and Track has further details: 
Helping the car stick is Koenigsegg's deepest front splitter yet (with active flaps behind it), an equally substantial rear diffuser, and the largest top-mounted active boomerang-shaped wing allowed by the law.

Even the rear view mirrors help, adding 44 pounds of downforce. In total, the Jesko makes 1763 pounds of downforce at 155 mph, rising to 2200 pounds at 170 mph, and maxing out at 3086 pounds at speeds we can only guess.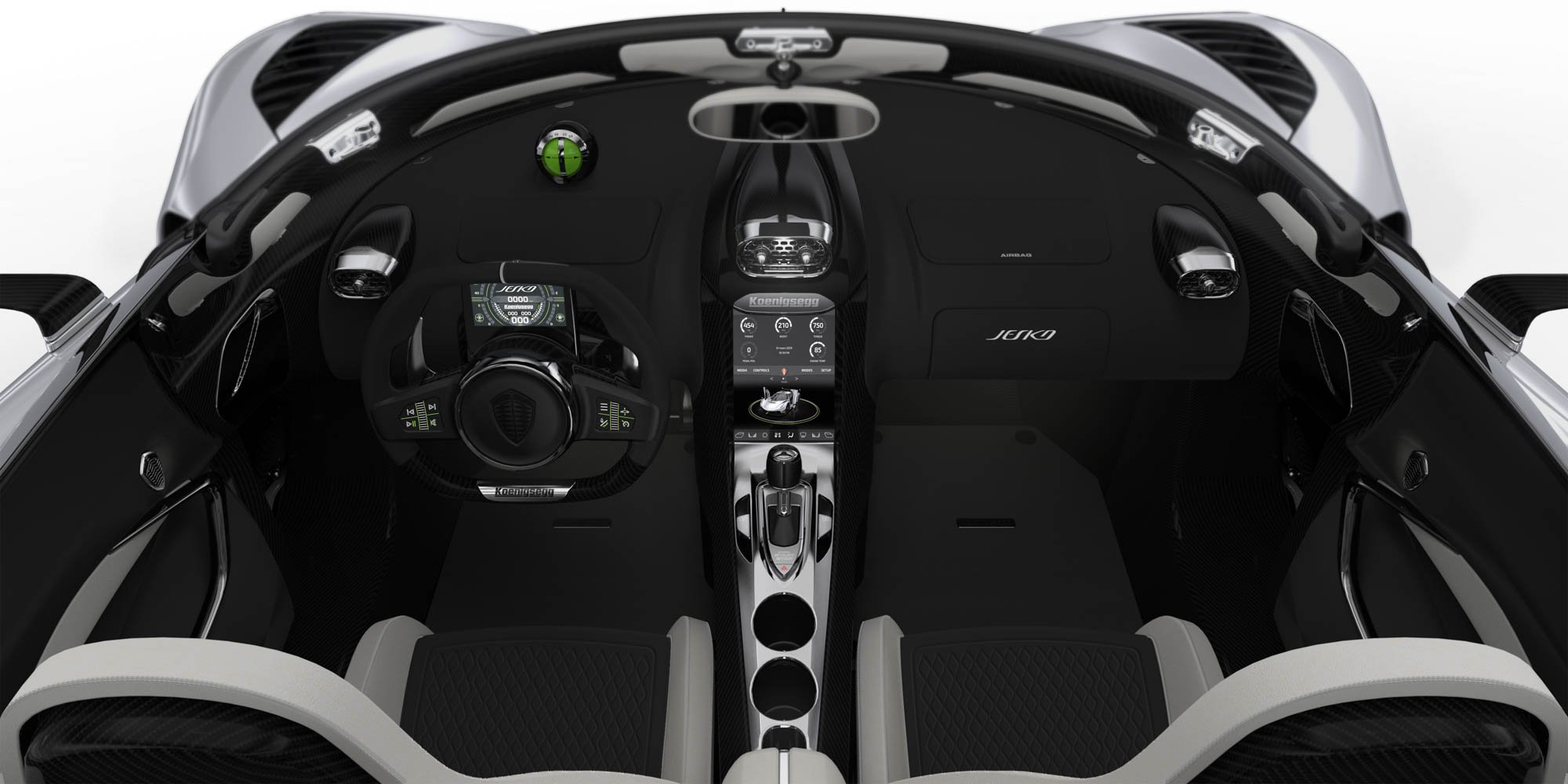 Interior amenities include a TFT touchscreen, USB inputs, inductive phone charging, Bluetooth connectivity, automated climate control, leather or alcantara trim with contrast stitching, 'bird's eye view' parking assistance, digital warning system, electric adjustment of mirrors, seats and windows, adjustable pedals and steering, plus a five-inch infotainment system, racing-oriented digital cluster on the steering wheel, and two touch screens.
As for the name, it comes from the father of company founder Christian von Koenigsegg, Jesko von Koenigsegg.
Between the Hennessey Venom F5 and the Koenigsegg Jesko, we expect to see some record-setting numbers on the Nurburgring.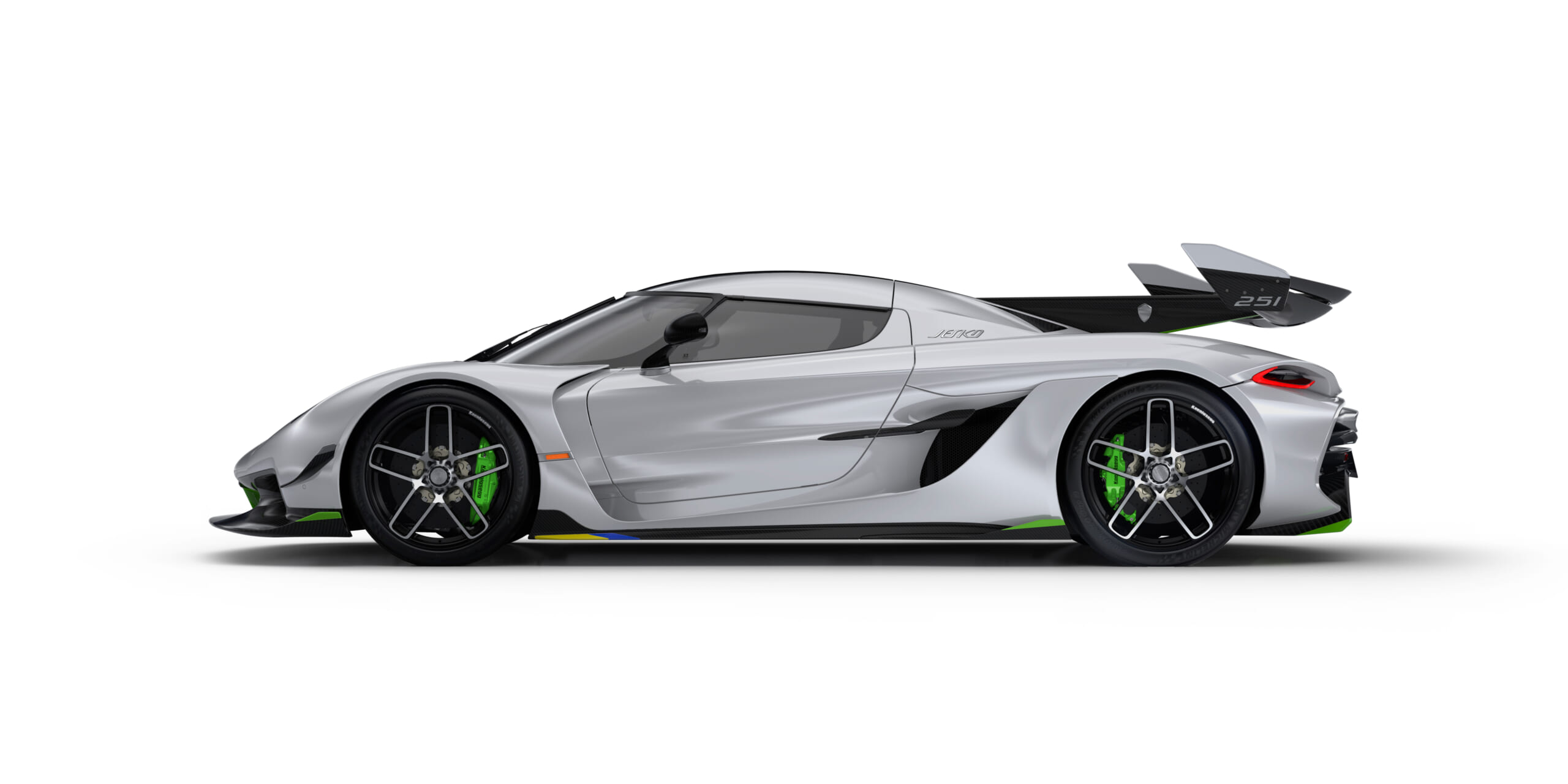 Which one ya got?