Driving This Insane 1,479-HP Koenigsegg Is as Amazing as It Sounds
'Top Gear' did some tire shredding in the $2 million monster.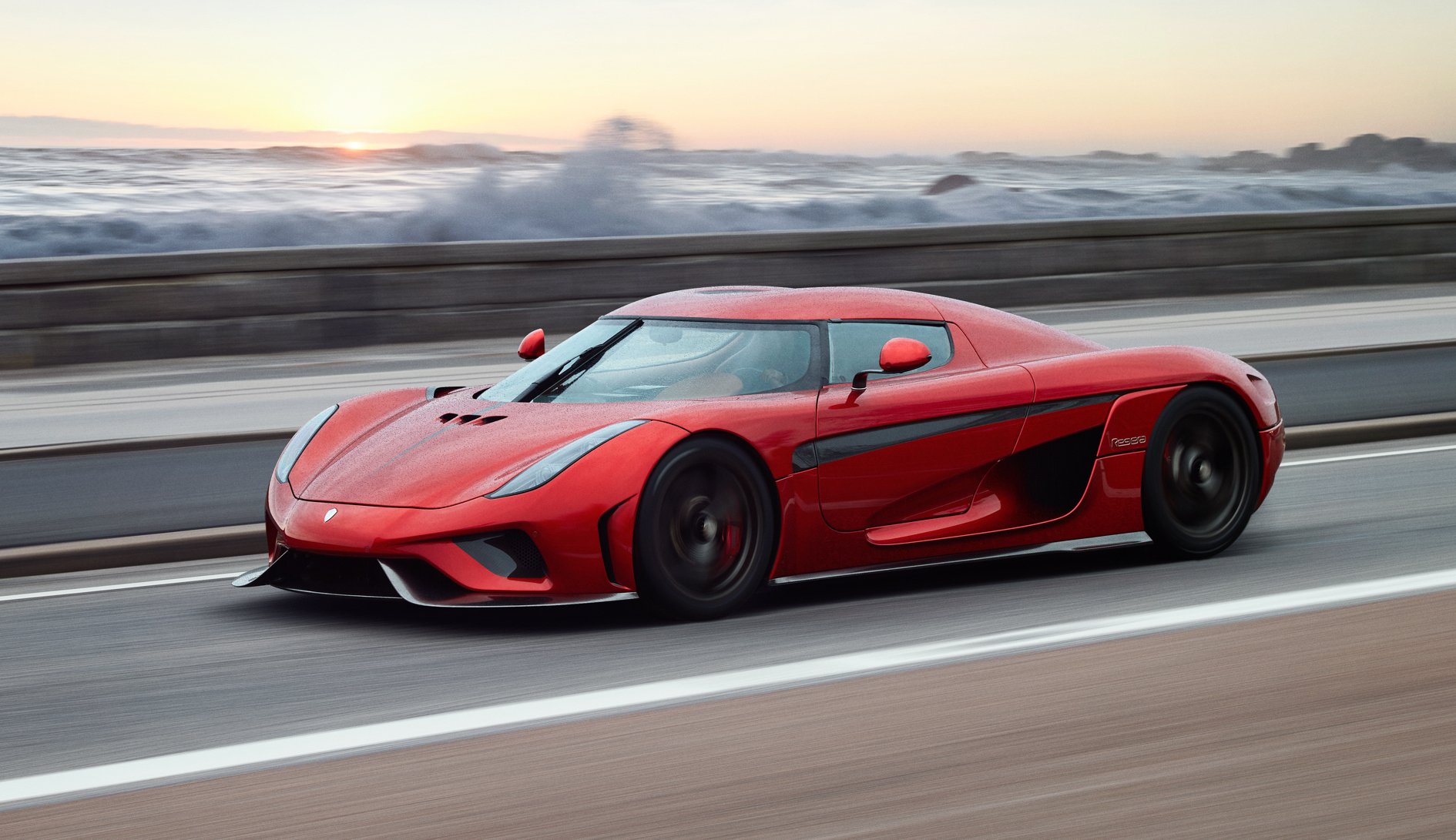 Koenigsegg isn't quite ready to deliver production examples of its new $2 million Regera hybrid-electric supercar to customers or journalists, but the Swedish dream-maker did give Top Gear a turn behind the wheel of a Regera prototype on a runway, just to get a feel for its unbelievable 1,479 combined combustion and electric horsepower.
Result? The Regera vaporized its rear tires, even when the car was already rolling along. Top Gear reviewer Ollie Marriage found a strange disconnect when pressing the accelerator at 50 mph, like the sensation of a slipping continuously variable transmission (CVT) that makes everyone hate those transmissions. But the Regera has no transmission, just a hydraulic torque converter that lets the engine spin freely at idle.
Marriage's apparent disconnect between the throttle and the Regera's acceleration proved to be a matter of the car spinning its rear tires at 50 mph. In fact, he reports that company founder Christian von Koenigsegg speculates that the Regera might generate wheelspin at speeds up to 150 mph!
Tuning the car's electronics to restrain the beast and maximize its acceleration rather than shredding perfectly good rear tires is at the top of the development team's to-do list as they prepare production Regeras for delivery, Koenigsegg told Top Gear. We can't wait for them to get it sorted to find out for ourselves.
h/t: Top Gear