This Blacked-Out Austrian Supercar Is a Fighter Jet-Inspired Beast
Just don't pull a Goose.
Image: Reiter Engineering
You just might blast off after sliding inside this blacked-out supercar and sealing its fighter jet-like canopy. 
The KTM X-Bow GT4 (pronounced "crossbow") literally has a proven track record on Grand Tourer circuits, having won titles in the GT4 European Series, Pirelli World Challenge, Australian GT, and many more. 
A turbocharged 2-liter Audi engine gives the 2,200-pound racer 360 horsepower. But for its fourth season on the track, the Austrian motorcycle manufacturer has joined forces with Reiter Engineering to overhaul their lone vehicle.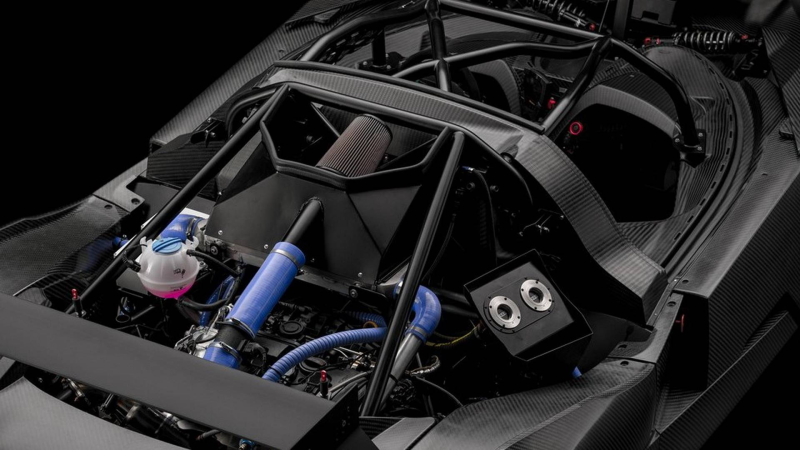 Per Reiter Engineering: 
Updates include a more powerful Holinger transmission (MF) installed, which is not only designed for 700 Nm torque permanently, but also doubles the mileage to 10,000 km.

The mileage of the chassis components, such as the wishbones or the GT3 central locking wheel hubs, has been increased to 20,000 km, which pushes the running costs down to €3.90 per km.

To better meet the needs of teams and drivers, the KTM X-BOW GT4 MY2018 also comes along with a new Motec M142 engine control, which replaces the previous Series ECU, and a complete motorsport cable harness, including an electronic fuse box.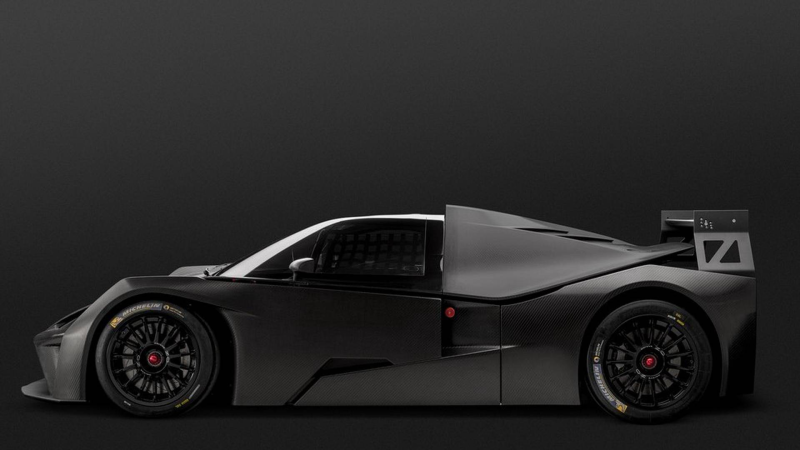 Its initial production run has already sold out, but a total of 15 vehicles are slated to be produced for Spring 2018. It'll run you around $180,000 as is, but expect to spend significantly more if you want to make the X-Bow street legal. 
Just don't be this guy:
h/t: Jalopnik