Sorry, Ferrari's New LaFerrari Convertible is Already Sold Out
But you can still gaze upon the the 959 HP topless beast in all its glory.
Ferrari
Ferrari has at long last released official images of the much-discussed LaFerrari convertible, dubbed the Aperta, and as usual it's just a tease: the hyper-expensive hypercar was sold out long ago to Ferrari's A-list top customers.
Set to make it's worldwide debut at this year's Paris Motor Show, it packs the same power as its coupe sibling: a 6.2-liter naturally aspirated V12 coupled with an electric motor giving it a whopping 950 hp and 663 lb. ft of torque.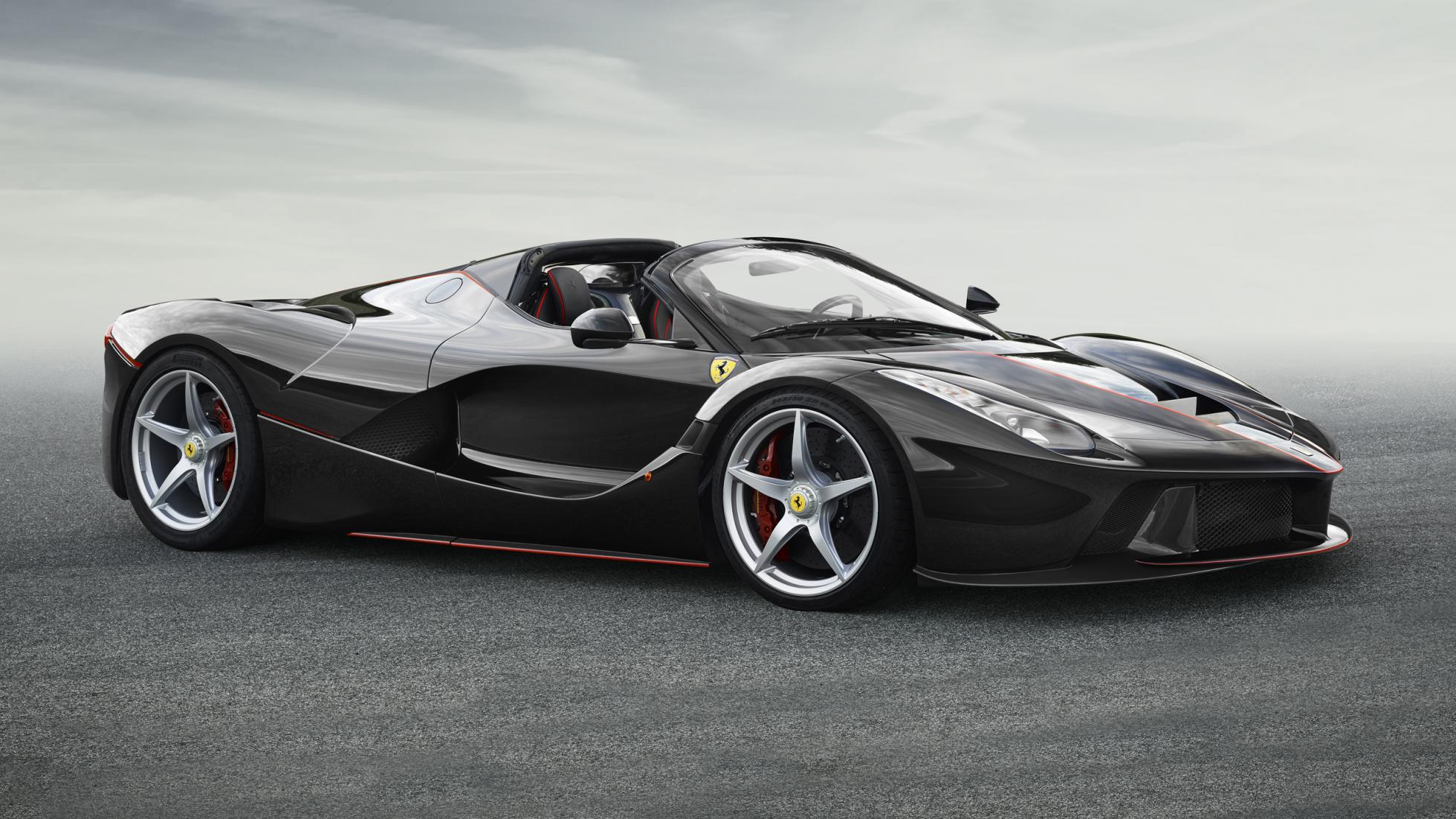 That boosts it from 0-62 mph in just 2.9 seconds and 0-124 mph in under seven, with 186 mph clocking in at 15 seconds and a scorchingly fast top speed of 218 mph. 
It will be available with either a removable carbon fiber hard top or a removable soft top, and Ferrari says it has made "significant and extensive" modifications to the chassis.
Initial rumors have claimed that only 50 examples will be built at a cost equal to roughly two hardtops, i.e. about $3 million apiece.
Keep that in mind if you're ever lucky enough to even breath in some exhaust from one….
H/T: Top Gear