This Lamborghini Supercar Is A Gorgeous Mash-Up of the Aventador And the Miura
The 217-mph V12 monster is a superior special edition.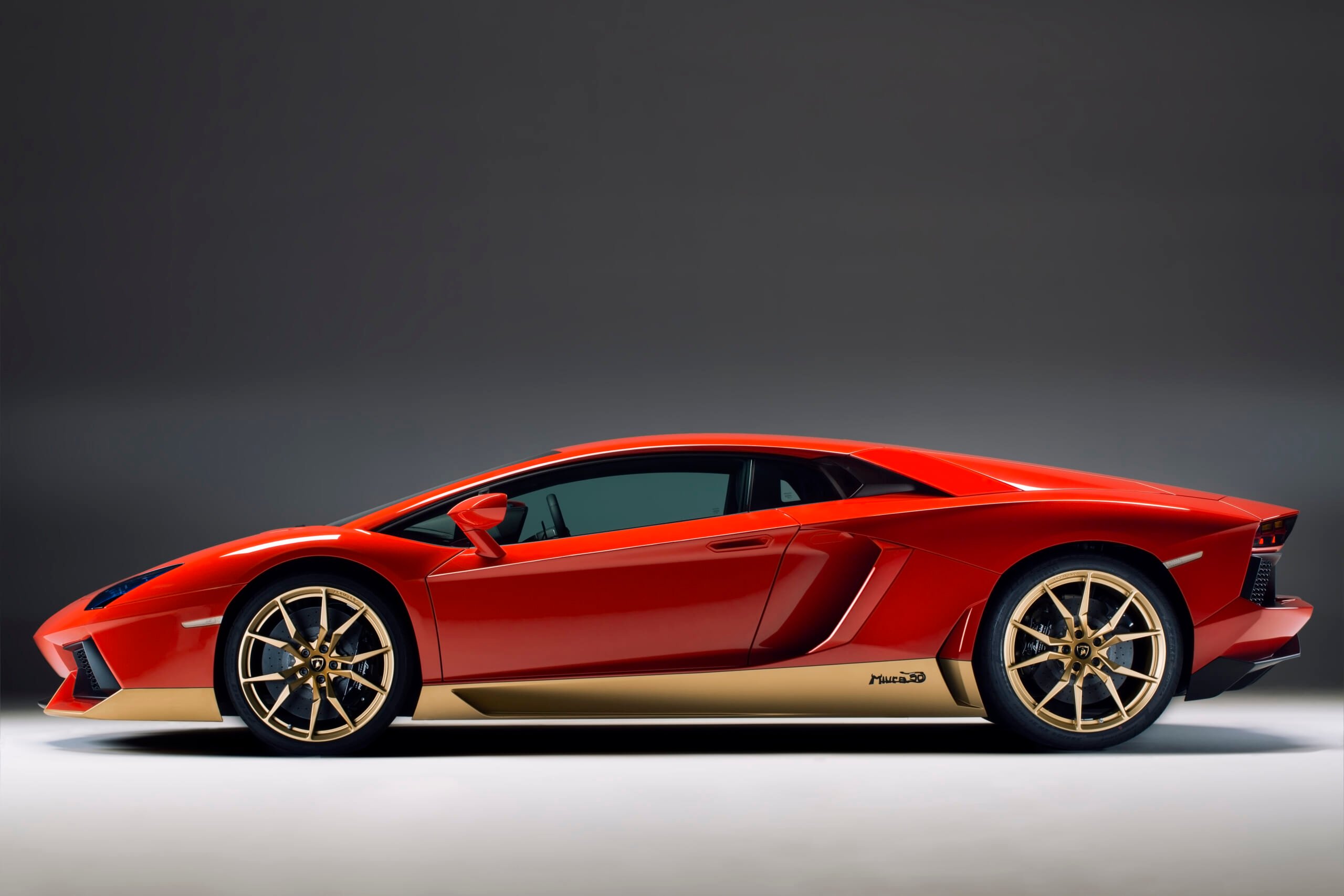 Lamborghini greeted car-crazed visitors to this weekend's Goodwood Festival of Speed with a special edition Aventador that pays tribute to the progenitor of all mid-engine V12 supercars, the Lamborhini Miura.
The Aventador Miura Homage reflects the colors and specifications of the Miura when it debuted 50 years ago at the Geneva Motor Show, with a solid color on the upper body and a gold accent stripe below to match the gold wheels.
Lamborghini's Ad Personam customization studio will build 50 of these 50th anniversary tribute cars in a choice of six swinging sixties-approved colors, including Rosso Arancio Miura (solid color), Verde Scandal (solid), and Blu Tahiti (metallic). Wheels are either matte silver or gold.
As with regular Aventadors, the Homage car employs a 700-horsepower 6.5-liter V12 engine that provides sub-3-second 0-60 launches and a 217 mph top speed. 
Maybe that's enough, like Marty McFly's 88-mph DeLorean, to take you back 50 years to meet the Aventador's dad. 
Hey, anything's possible when you're in a Lambo.