Lamborghini Ups the Ante With the New 740-HP Aventador S
This yellow missile is good for 217 mph.
We know, you were thinking that the Lamborghini Aventador seems like a pretty decent super sports car, if only its 6.5-liter V12 engine made a little more power. Lamborghini has heard you, announcing an upgraded $421,300 Aventador whose powerplant cranks out 40 additional horsepower for a new total of 740.
This added power produces performance stats of 2.9 seconds to accelerate to 62 mph and a top speed of 217 mph. A harder-to-measure stat is the car's improved handling response that results from Lamborghini's first-ever rear-wheel steering system in a production model (the company's pioneering work in rear-wheel steering was for the limited production Centenario model).
With great power come great need for aerodynamic refinement, as cars are basically low-flying aircraft when traveling over 200 mph. For the Aventador S, that's mean a revised front fascia and splitter to both improve downforce on the front of the car and to smooth the airflow for reduced drag and better flow to the rear wing.
That wing is now active, moving to the ideal position for the circumstances. As a result of these changes, front downforce for the Aventador S is increased by 130 percent over that of the Aventador coupe. When the rear wing is in position for maximum downforce, rear downforce is increased by 50 percent and when it is in its low-drag position, it is four times more efficient than before.
The magnetically adjustable shock absorbers work with the Aventador S's four different drive settings (Strada, Sport, Corsa, and Ego) to coordinate with the rear-wheel steering for maximum responsiveness and control. Additionally, the front suspension geometry has been revised with the rear steering in mind. Think of the new front suspension as being like a motorcycle with less rake to its fork, for quicker reflexes.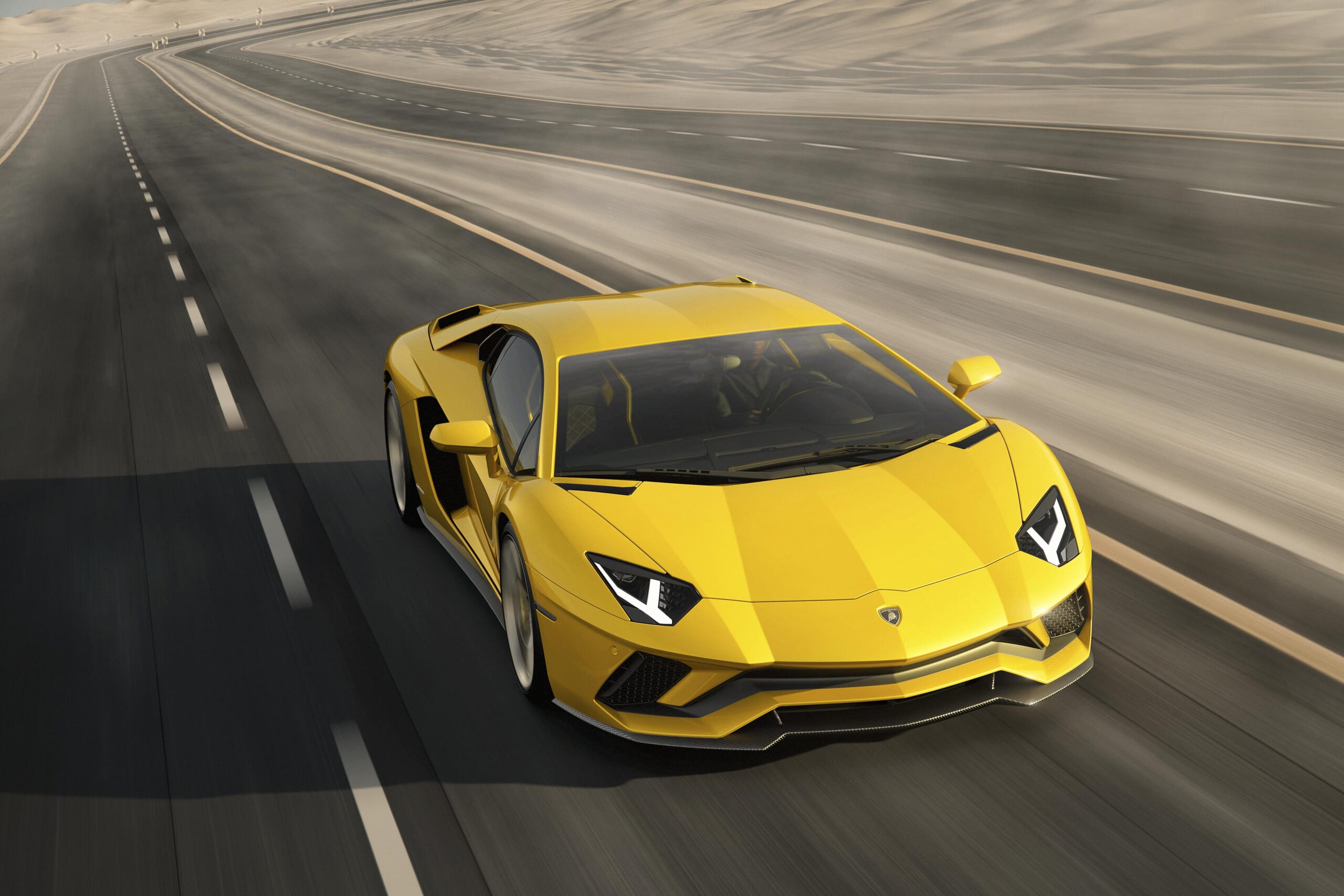 Finally, there is the matter of putting all of this power and handling to the road, and bringing the party to an end. That means that the Aventador S has carbon ceramic brakes as standard equipment. And Pirelli has provided a set of P Zero rubber that is specially designed for the demands of the car's rear-wheel steering system.
"This is the next generation Aventador as well as the expression of new technological and performance milestones in super sports car development," said Lamborghini chairman and CEO Stefano Domenicali. "The Aventador S is visionary design, cutting-edge technology and driving dynamics in pure harmony, and elevates the concept of super sports cars to a new level."