The Lamborghini Aventador S Just Dropped Its Top, And Cars Don't Get Any Better Than This
It's a 217-mph tanning booth.
No longer will sun-loving Lamborghini Aventador Roadster buyer suffer the heartbreak of living with only 700 horsepower, because at next week's Frankfurt Motor Show the Italian supercar builder will publicly unveil the Aventador S Roadster.
The S will bring the full 740 horsepower of the Aventador S Coupe to the open-top version of Lamborghini's V12 dream car, along with its four-wheel steering system, active aerodynamics and upgraded stability control system.
The convertible's performance is just as relentless as the coupe's, with 0-62 mph acceleration of 3.0 seconds, which means it should reach 60 mph in less than 3.0 seconds.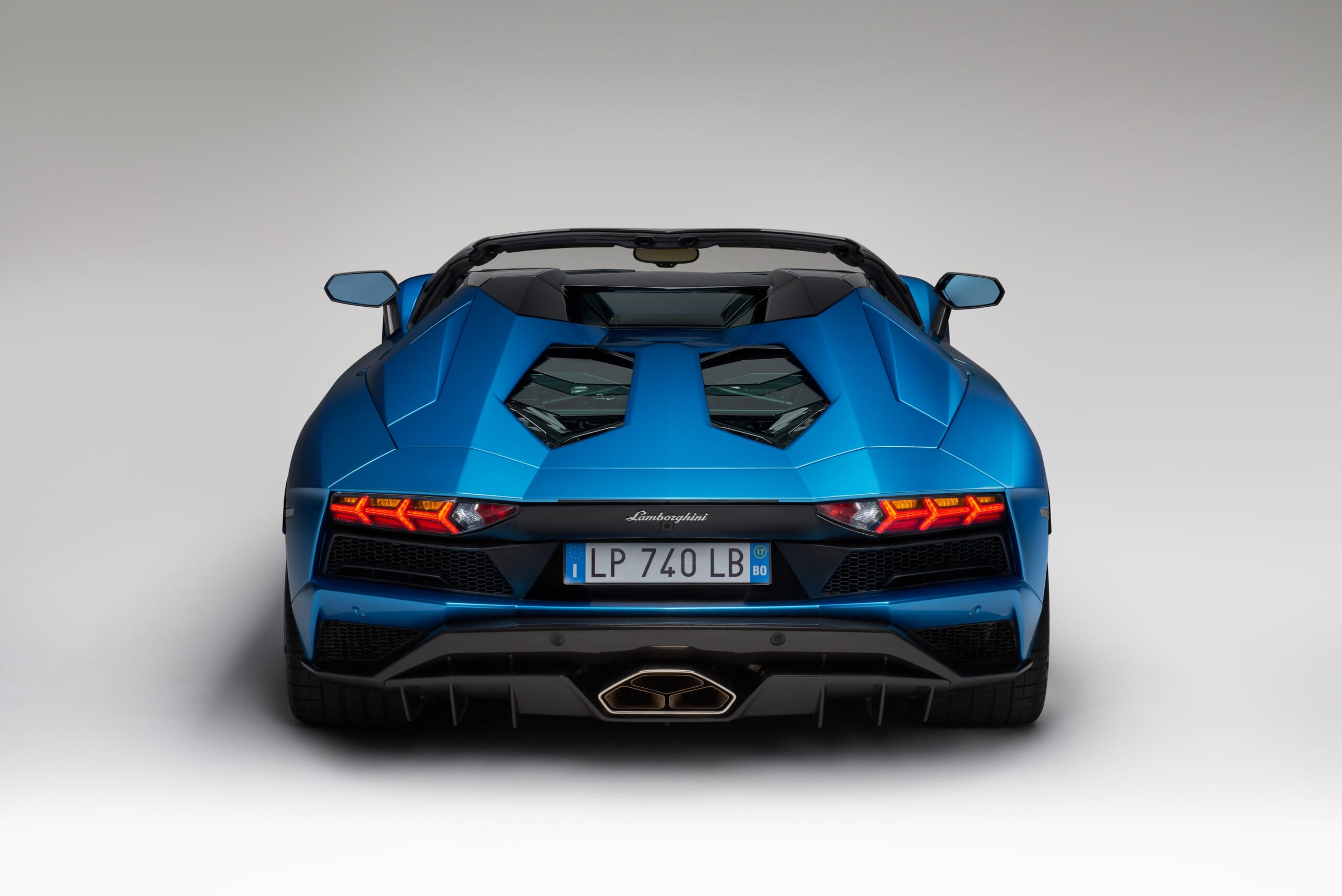 "The new Aventador S Roadster sets new benchmarks in technology and performance on both road and track, with the roadster version adding a new dimension in driving enjoyment," said Lamborghini chairman and CEO, Stefano Domenicali. 
"The Aventador S Roadster offers the thrill of open air driving without compromising on driving dynamics or the occupants' comfort, and adds a further luxurious dimension through the personalization options available," he continued.
As with the regular Aventador Roadster, the S Roadster uses a pair of removable hexagonal roof panels to let the sunshine in. Behind that opening, the optional clear engine cover provides a view of the mighty 740-horsepower V12 without letting the rain in.
In between, the glass rear window slides down to permit airflow and more direct access to the V12's symphony.
The Aventador S Roadster show car wears Blu Aegir paint, which Lamborghini says was inspired by "the peaceful turquoise ocean hiding an indomitable force beneath: sophisticated yet powerful." And we thought it just looked pretty.
There's more in the cockpit, which features Blu Delphinus leather contrasted with Bianco Polar, with Blu Delphinus S-trim stripes on seats, doors and dashboard.  Even the floor mats match, in coordinating blue and white.
The Lamborghini Aventador S Roadster arrives in the U.S. in February, with a price tag of $460,247.