Lamborghini Unleashes the Fastest Version of Its Flagship Aventador
Meet the unholy Aventador SVJ.
Automobili Lamborghini S.p.A.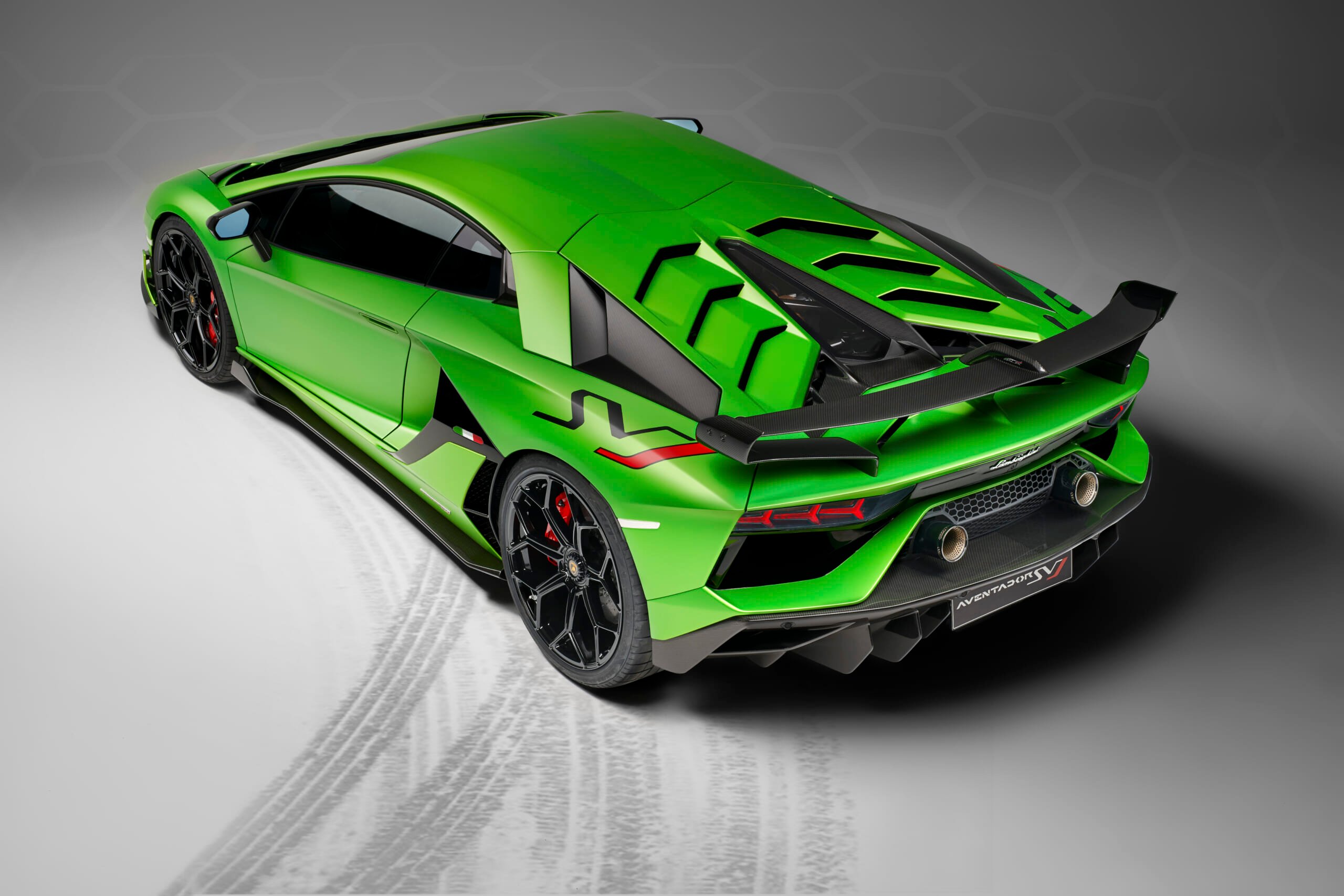 While the McLaren Senna and Ford GT have demonstrated the art of the possible with machines designed for track-ready aerodynamics from the very beginning, Lamborghini has been conducting a masterclass on how to develop existing cars to their maximum potential.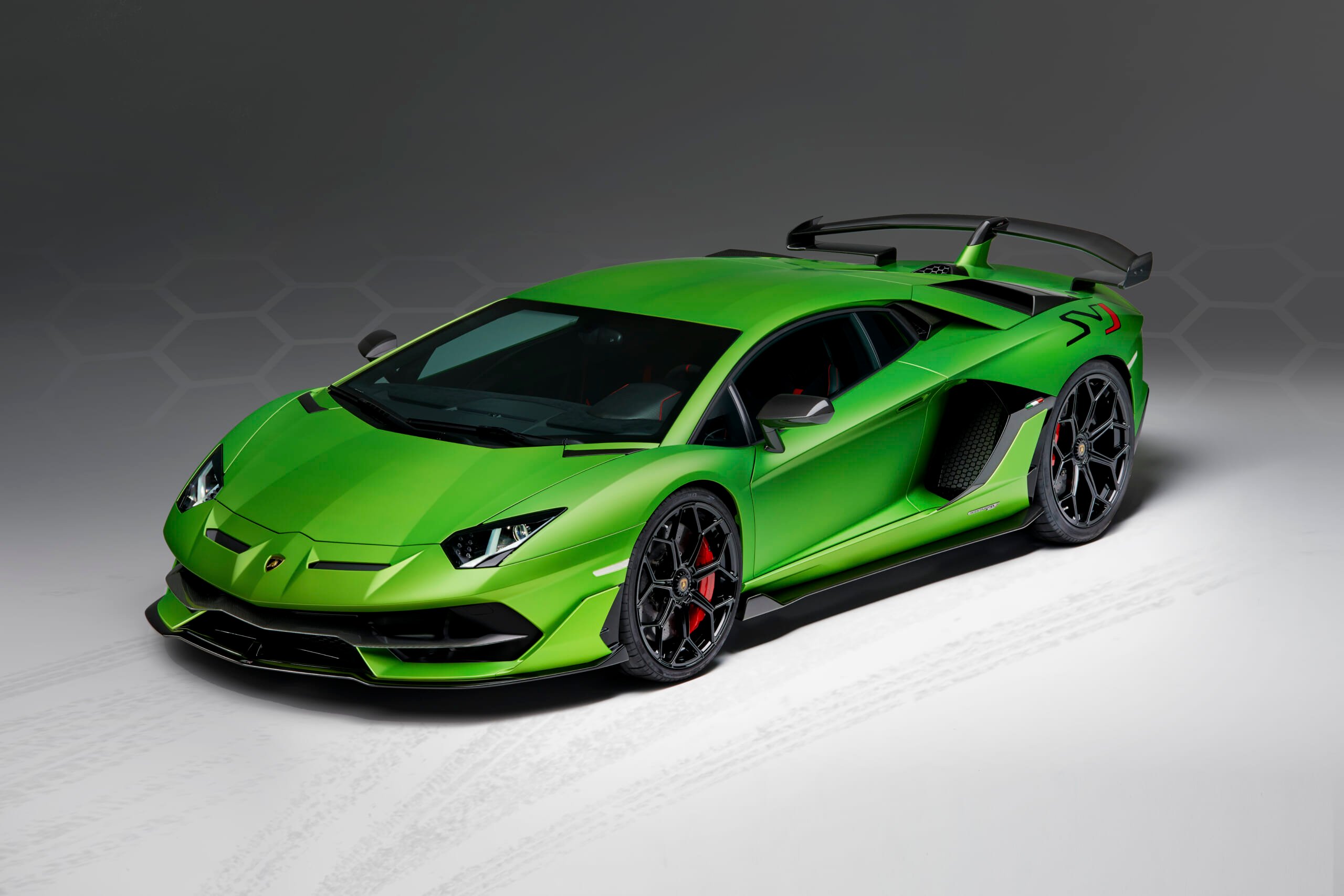 The V10 Huracan Performante that stunned us last year wrested away Nurburgring lap time bragging rights from big brother V12 Aventador Super Veloce, so it came as no surprise when Lamborghini returned to to the 'Ring with an upgraded Aventador SVJ and snatched the record back, with a 6:44.97 lap record for production cars.
The Aventador SVJ (the 'Super Veloce' is now appended by 'Jota,' which means 'track') employs the same tricks we appreciated on the Performante, with a bump in horsepower to 770 hp, application of more lightweight carbon fiber, and a rear wing seemingly borrowed from Airbus for increased high-speed grip.
The result, beyond that incredible lap time, is 0-62 mph acceleration of 2.8 seconds and a top speed of more than 218 mph.
"The Aventador SVJ is an innovative car and represents the absolute pinnacle of our super sports car product range," said Automobili Lamborghini Chairman and Chief Executive Officer, Stefano Domenicali. "The challenge to Lamborghini designers and engineers was to improve the purest essence of the Lamborghini super sports car, drawing on every inspiration from a space ship to a jet fighter: all the most exceptional examples of super-fast, super-athletic, aerodynamic superiority."
Lamborghini's patented Aerodinamica Lamborghini Attiva (ALA) active aerodynamics technologies provide a 40 percent increase in downforce without increase drag. In fact, the coefficient of drag is reduced 1 percent compared to the Aventador SV.
A key feature is the front splitter, which conveys the impression of a floating component, while providing a channel for airflow. Meanwhile, the hood vent improves both drag and downforce by diverting air from beneath the car to on top of the hood.
The ultra-light exhaust system saves weight partly by being very short. The pipes just dump out the top rather than snaking through to the rear of the car. And the SVJ's engine cover is made from lightweight carbon fiber. It mounts with racing-style quick release clips.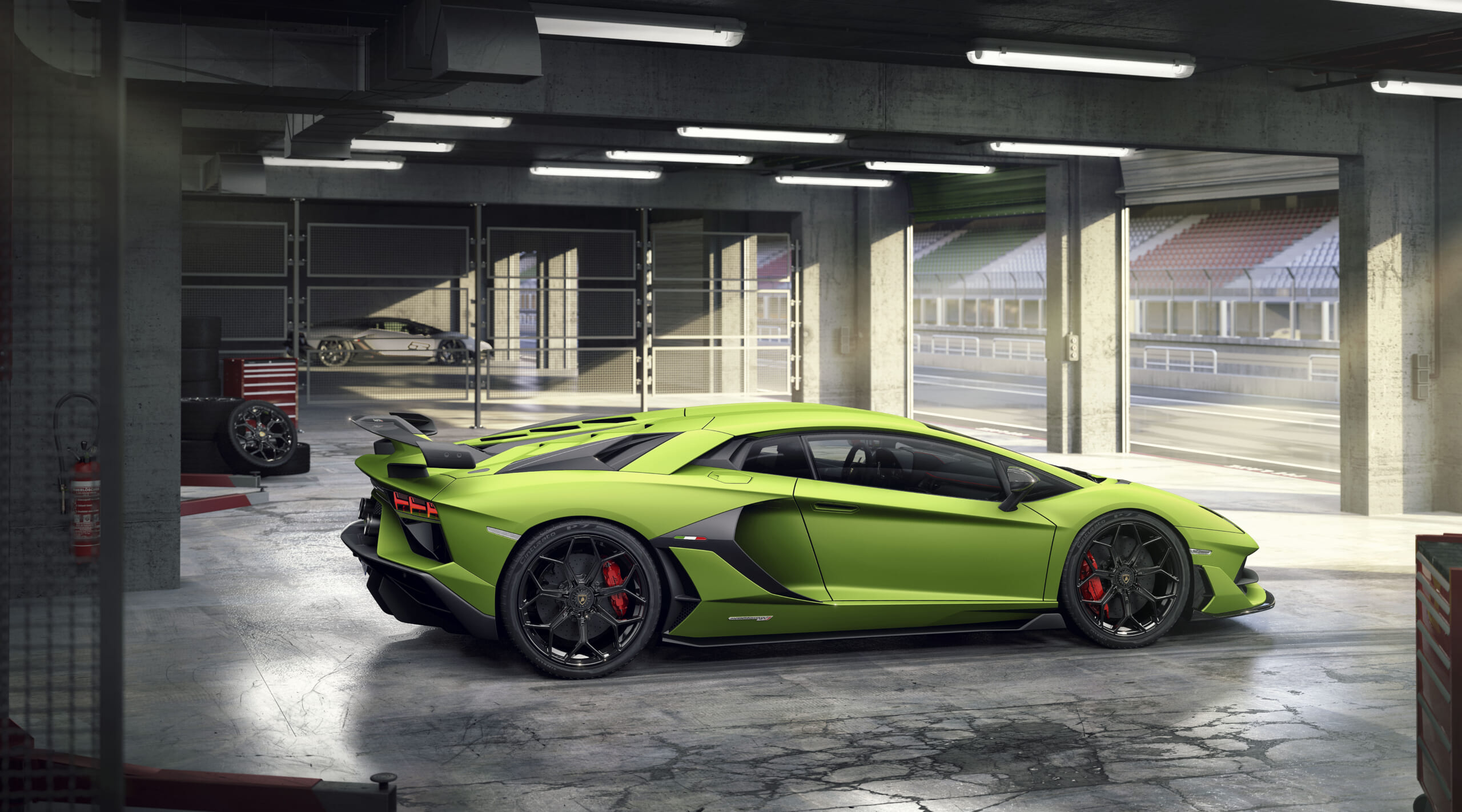 The SVJ's wheels are super-light 'Nireo' aluminum rims are designed specifically for this car, and there are optional 'Leirion' aluminum rims with 'Y' and hexagonal details are also available. 
If your wondering how quickly you can get your Aventador SVJ, don't worry, deliveries will start in early 2019, which is practically here. So starting writing your $517,770 check to save your place before all 900 Aventador SVJs are sold.