Lamborghini Unveils Convertible Aventador SVJ Roadster
Gold Standard.
Lamborghini
Just days after Lamborghini unleashed a convertible version of their "entry-level" Huracan, the exotic Italian automaker gave the topless treatment to its flagship supercar, the Aventador. 
The brand-new Lamborghini Aventador SVJ Roadster on display at the Geneva Motor Show weighs 110 pounds more than the coupe on which its based, but the 770-horsepower, naturally aspirated V12 still produces a staggering performance. The Raging Bull hits 62 mph in just 2.9 seconds, 124 mph in 8.8 seconds, and tops out at 217 mph. 
Lambo fans will note that this new model has more power and better specs than past Aventador convertibles. This is partially due to enlarged side air intakes and front side fins that the company claims produces 40 percent more downforce.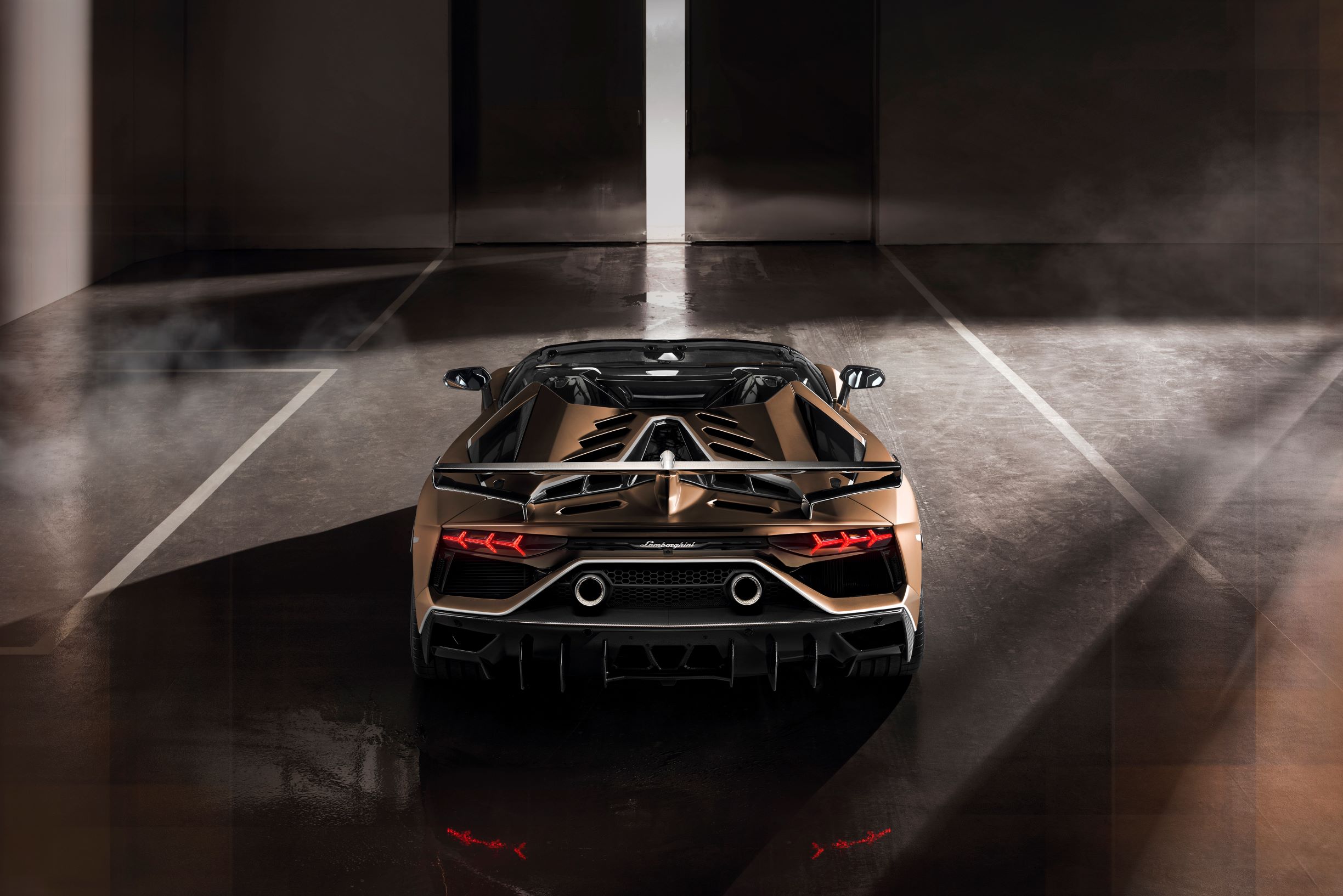 Engine upgrades include a titanium intake valve, new shape intake runner, and modified intake cylinder head, plus a rear-mounted naked exhaust that sounds the V12's growl.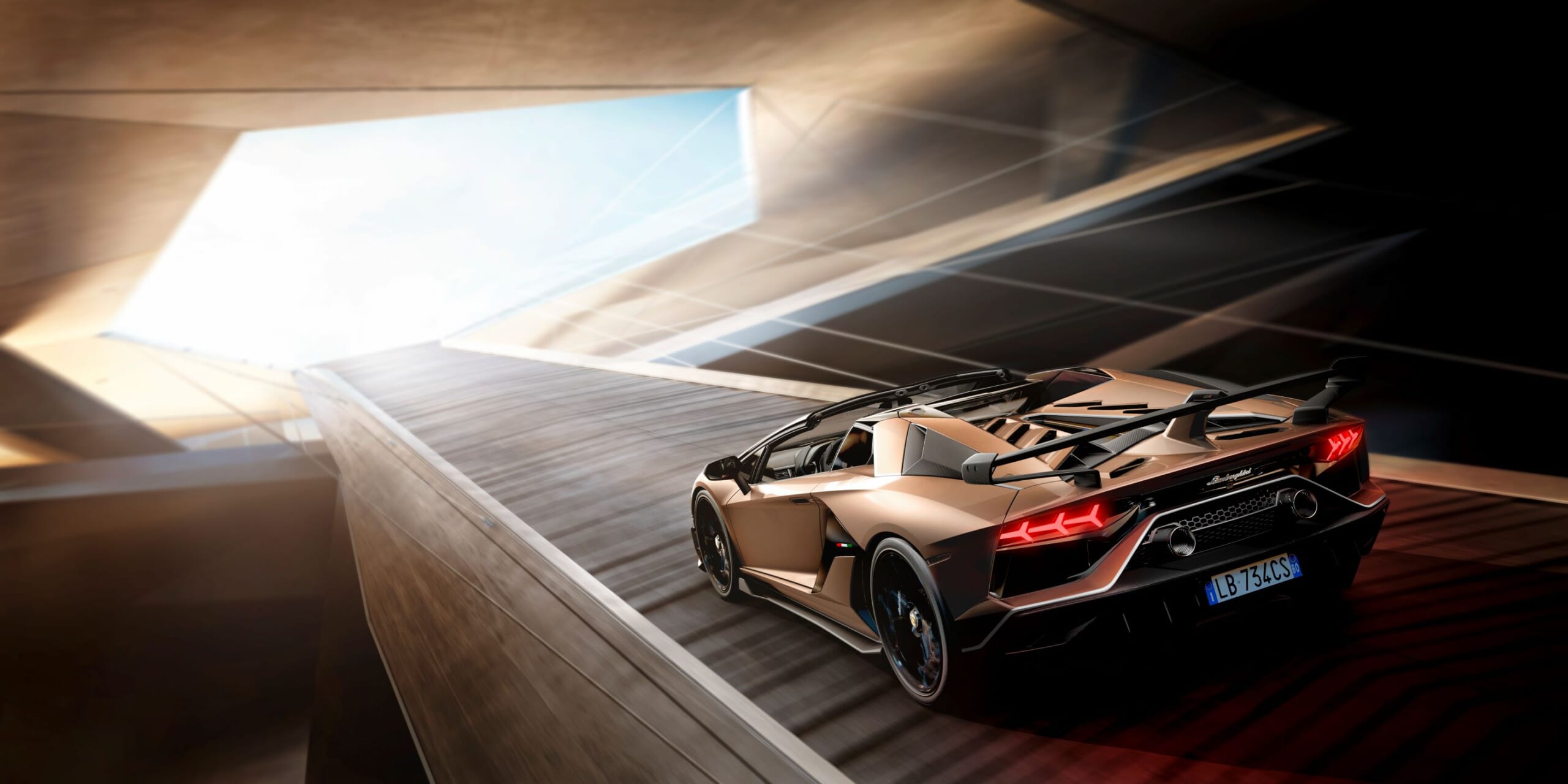 Like the Huracan Evo Spyder, the Aventador SVJ roadster sports the latest version of the Aerodinamica Lamborghini Attiva (ALA) system, which actively adjusts to achieve high downforce or low drag using electronically-actuated motors positioned in the front splitter and the rear wing.
On the interior, every single leather and Alcantara part can be specified upon customer request. The Navigation and Infotainment systems equipped with Apple CarPlay come stock, allowing the driver to manage voice activated communications and entertainment on Apple devices. 
If the slick gold paint coat isn't your thing, you can chose from over 300 stunning different colors. 
The Lamborghini Aventador SVJ Roadster goes on sale for $573,966 this summer.