This Insane Lamborghini Gallardo 'Offroad' Is Actually For Sale
All-terrain Lambo alert.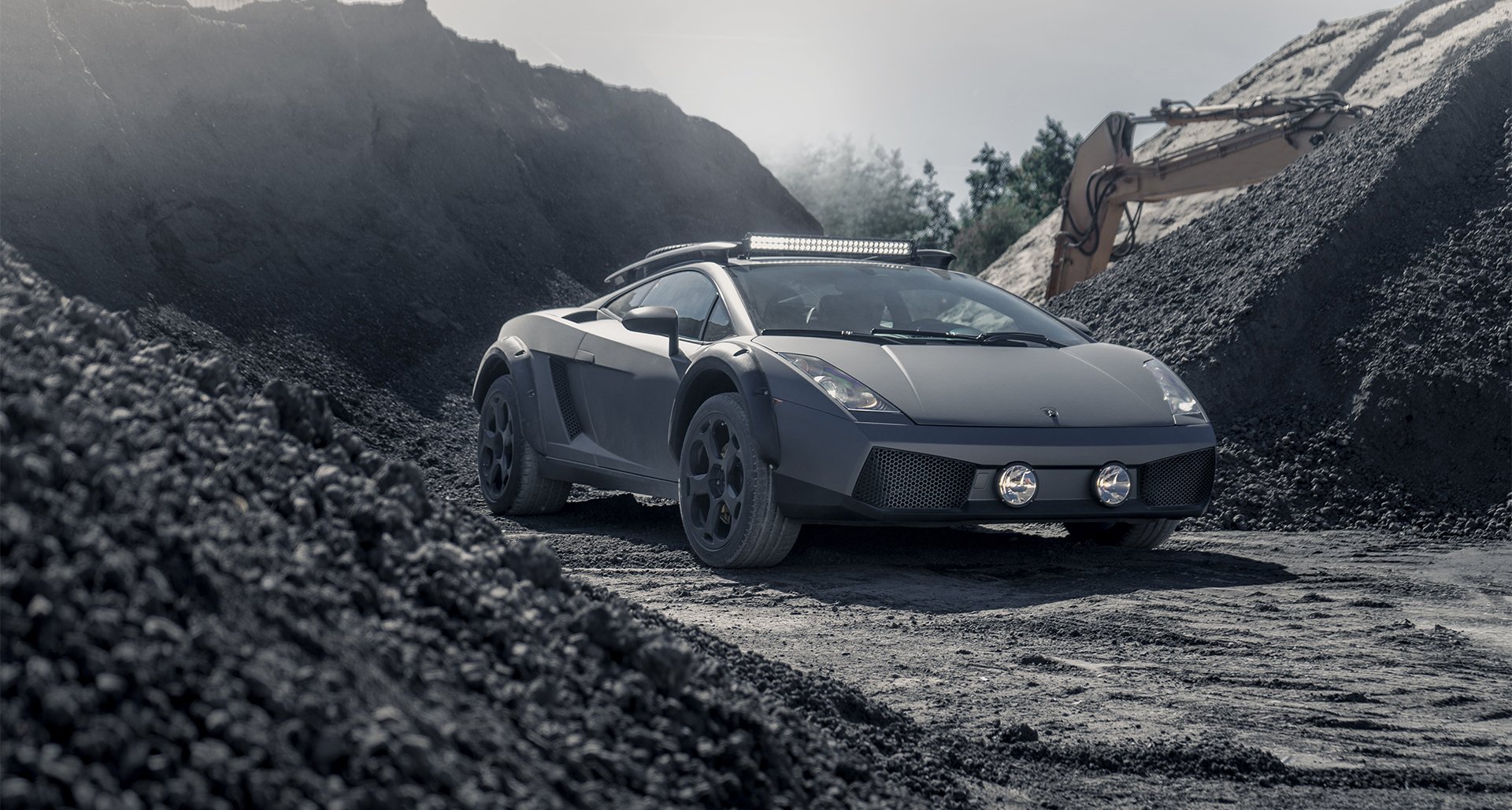 We've already seen supercars like the Ferrari LaFerrari, Porsche 918 and McLaren P1 freakishly fitted with off-road kits. One demented genius actually converted a Lamborghini Murcielago into some kind of mutant rally car. 
But while none of those curious creations are currently for sale, this all-terrain Raging Bull is actually up for grabs right now.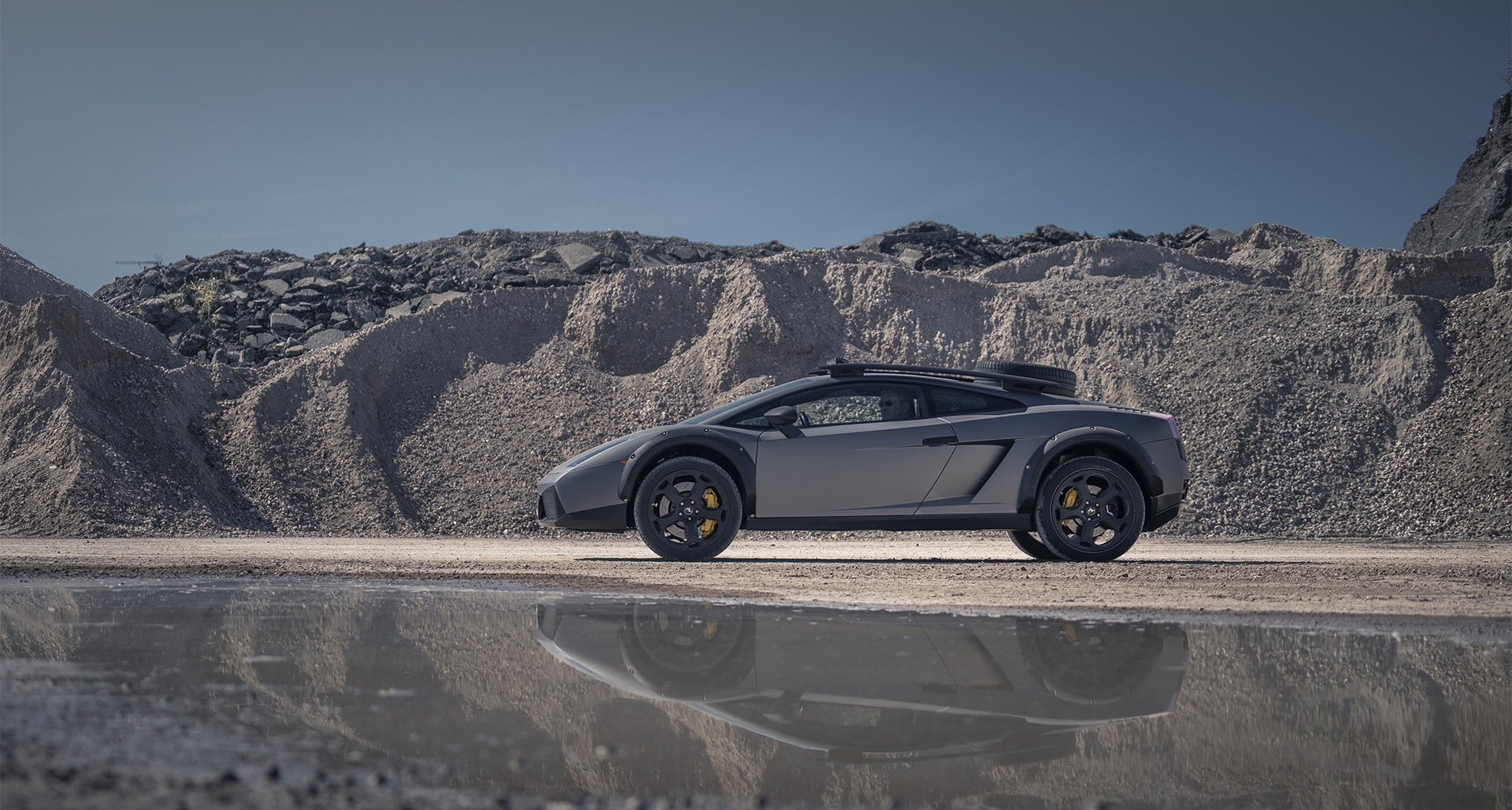 Netherlands-based car dealer Classic Youngtimers Consultancy lists it as a Lamborghini Gallardo "Offroad," which is definitely NOT an official offering from the Italian marque. 
It's a 2004 model with a matte gray paint job, Lambo's "E-gear" semi-automatic manual transmission, and presumably a 493-horsepower, 5.0-liter V10, assuming that the engine hasn't been swapped or modified.
Those are pretty much all of the available details. As Hi Consumption notes, provided art shows that the body has been jacked up above the ground by a few inches to accommodate beefy off-road tires. It's also been equipped with a roof-mounted rack and LED bar, spare wheel, and flood lights. 
We don't know if the the suspension has been optimized for travel on rough surfaces or the undercarriage has been fitted with a requisite skid plate, but anyone who is considering picking up the Lamborghini Gallardo "Offroad" for a cool $127,000 will definitely want to double check.