The Lamborghini Huracán Avio Is A High-Flying Salute To The Italian Air Force
Aeronautical style meets Lambo fury.
We've seen some pretty insane Lamborghinis unveiled at the Geneva Auto Show this week, but something infinitely more subtle is the one that really has us in full-on lust mode. Behold the Huracan LP610-4 Avio, a rolling tribute to the Italian Air Force with loads of aeronautical style.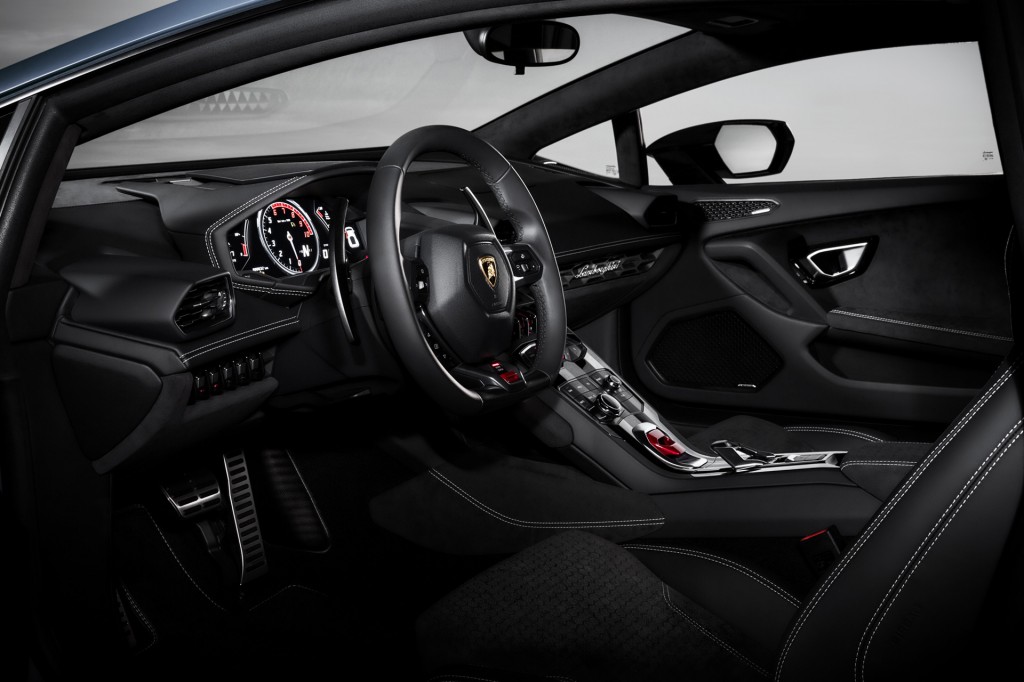 Limited to just 250 examples, it features a racy double stripe from spoiler to boot and unique "L63" badging denoting the year the brand got its start. The interior is a mix of black leather and Alcantara with a laser-engraved hexagonal motif, white contrasting details and L63 logos. And it packs the Huracan's fearsome 601 hp V-10 under the hood.
Five exterior colors will be offered, all in homage to the Italian Air Force Academy's coat of arms, but the blue with white stripe version is the one that will really have Lambo lovers reaching for the skies (and their wallets).