Lamborghini Unleashes Most Powerful Huracan Ever
Check out fire-breathing photos and specs about Lambo's newest supercar here.
The next generation of the Lamborghini Huracan has arrived with more power and technology than ever before, plus a killer new look. 
Without adding a turbo or supercharger, the storied Italian supercar makers squeezed even more juice out of the bellowing 5.2-liter V10 powering the Huracan Evo, upping the torque from 413 to 443 pound-feet while keeping its 631 horses. 
On the track, it'll go from 0-62 mph in just under three seconds. Keep your foot down and it'll get to 125 mph in nine seconds before topping out at 200 mph—not bad for Lambo's "entry-level" supercar. 
Inside the coupe's iconic scissor doors is an 8.4-inch touchscreen with Apple CarPlay integration in place of the old dial-controlled infotainment system, carbon fiber components, and an Evo-specific leather trim that matches the new four-layer "Arancio Xanto" paint job.
Key changes were also made to car's exterior. Most notably, an assertive new bumper and splitter not only updates the look, but generates five times more downforce than the first-gen Huracan.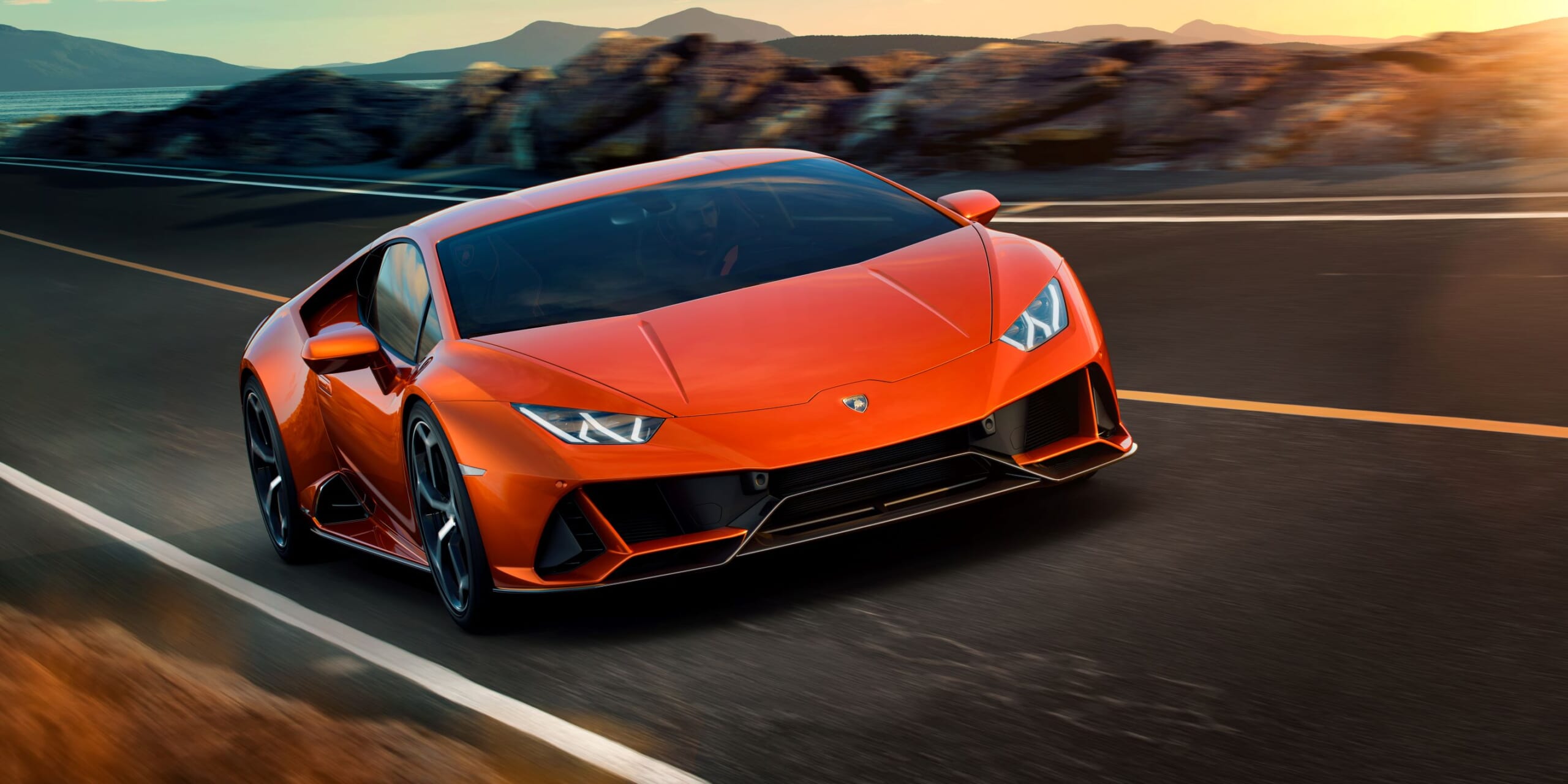 Car and Driver has further details:   
Both front and rear, the 2019 model features more horizontal elements than before, while the rear in particular takes on a rawer look inspired by the Huracán race car's open, nearly bumperless back end.

Lamborghini also moved the exhaust outlets higher on the car's tail, so that exhaust gases now exit from either side of the license plate holder. The toning aside, the Huracán remains unmistakably a product of Sant'Agata.
Lamborghini set the Evo's price at $261,274, with the first deliveries set for this spring. Keep your eyes peeled.