Lamborghini Unleashes Convertible Version of Its Hottest Huracan
Mean Green.
Lamborghini
Lamborghini chopped the roof off the most powerful generation of the their "entry-level" supercar to create the predictably badass new Huracan Evo Spyder. 
The topless Raging Bull gets a marginal increase in output from 631 to 640 horsepower thanks to the incorporation of titanium intake valves in the same naturally aspirated, 5.2-liter V10 engine that runs the Huracan Performante and Evo. 
The storied Italian marque claims the Evo Spyder will hit 60 mph in 3.1 seconds and top out at 202 mph, but Car and Driver estimates that it could be a sub-three-second car when tested in real life.  
Like the coupe, the Evo Spyder also gets a new front bumper equipped with a more aerodynamic splitter and larger air intakes, as well as an integrated splitter in the tail, Lambo's patented carbon-composite skin and 20-inch Aesir rims. It's shown here with a new four-layer green paint called Verde Selvans.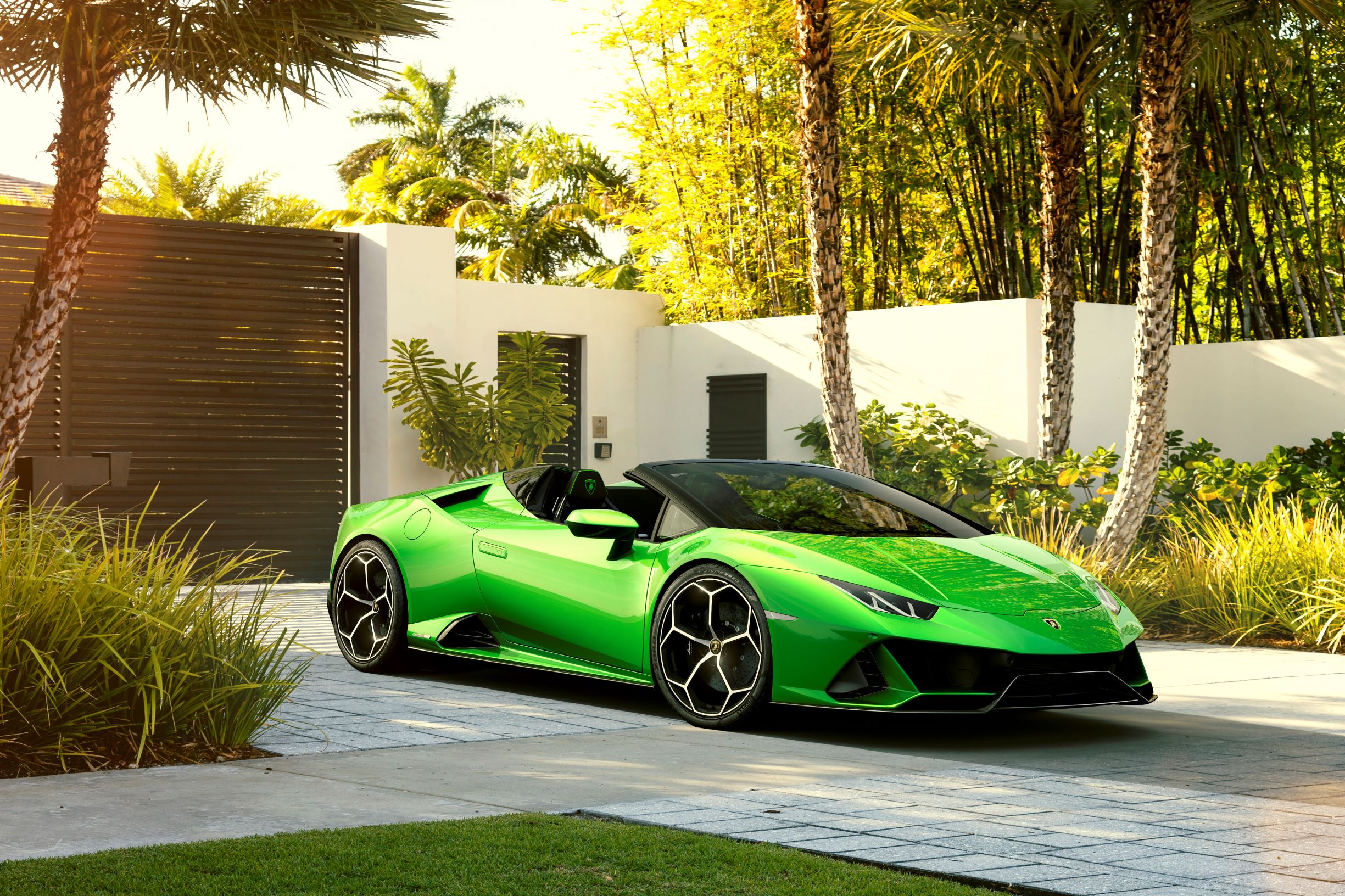 The soft top can be lowered via an electrohydraulic system in 17 seconds while cruising at speeds up to 30 mph. And even though it's a convertible, the Evo Spyder is packed with plenty of track-worthy tech.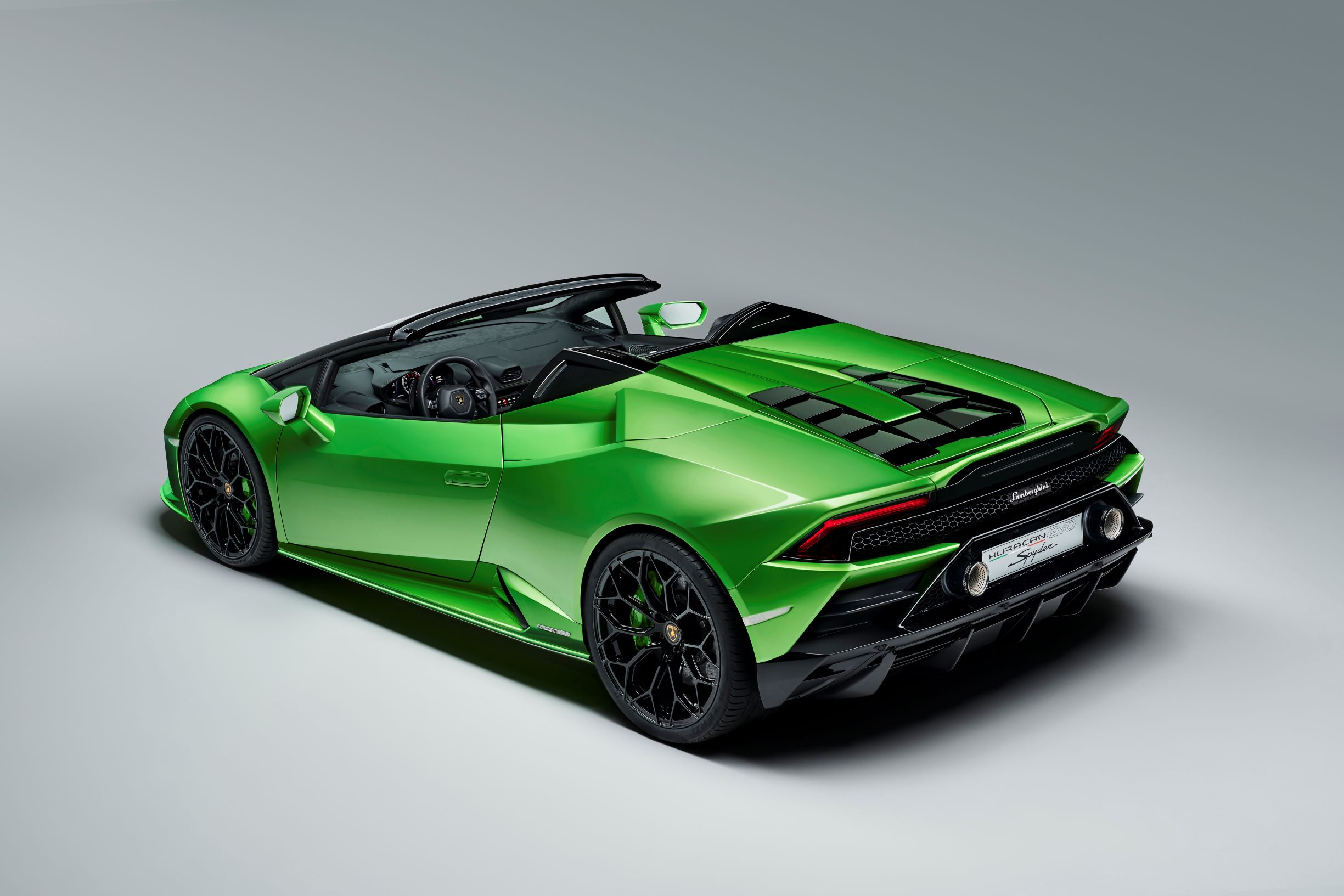 Lamborghini has more details about their latest luxury sports car: 
The Lamborghini Dinamica Veicolo Integrata (LDVI) system monitors and analyses external conditions through its active suspension and all-wheel drive. It also recognizes the driver's intentions through steering wheel, braking, acceleration, the gear and driving mode selected. 

Lamborghini Piattaforma Inerziale (LPI) version 2.0, launched on the EVO coupé, is a comprehensive set of accelerators and gyroscope sensors located in the car's center of gravity, monitoring real-time lateral, longitudinal and vertical accelerations, as well as roll, pitch and yaw rate.

The magneto rheological suspension, also upgraded to version 2.0, instantaneously adapts the damping following inputs from the LPI.

The new advanced traction control system together with enhanced all-wheel drive and torque vectoring, allows traction to be directed to a single wheel as required.
The cockpit is equipped with many of the same features found in its hard-topped counterpart, including a brand new 8.4-inch touchscreen that displays everything from LDVI stats to infotainment, and an optional Alcantara and leather trim that's exclusive to the Evo. 
The Huracan Evo Spyder will be shown at the Geneva Motor Show in early March before it goes on sale this spring for $287,400.